Meet Petro Nakutnyy at the Global Energy Show, June 7-9 in Calgary. Schedule a meeting or stop by our booth, 1367, to chat with Petro or one of our experts at the show or virtually.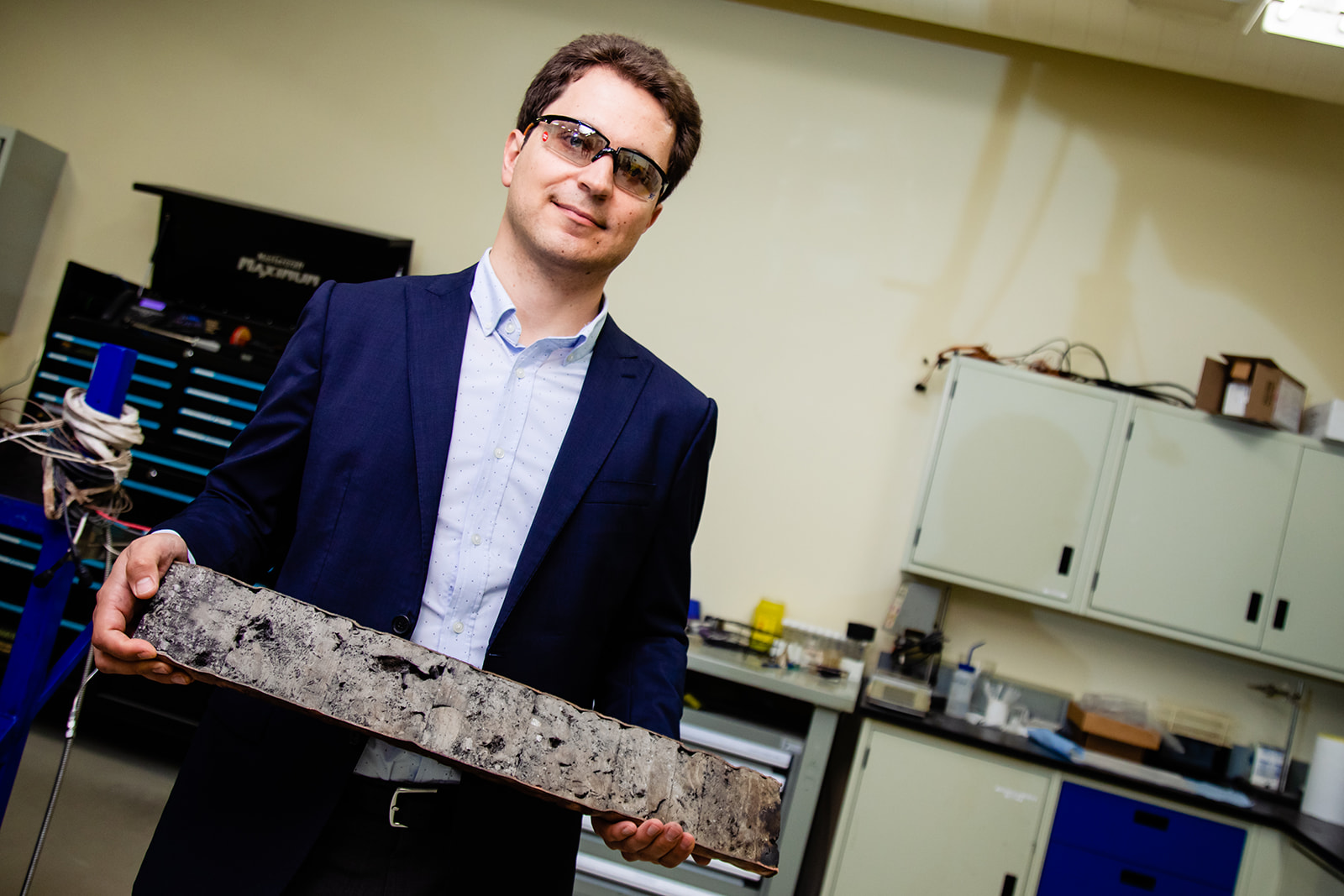 SRC's Energy Division has grown and innovated alongside the oil and gas sector for over 30 years and has helped address some of the industry's biggest challenges.
Petro Nakutnyy is the Director of Operations for Enhanced Oil Recovery (EOR) and In-Situ Processes in SRC's Energy Division, and he's seen how the oil and gas industry has evolved, especially over the last decade. He is a petroleum engineer and leads a diverse team of engineers and scientists focused on developing, testing and implementing novel EOR techniques. He has worked on heavy, medium and light-oil EOR projects, including chemical flooding, CO2 EOR, permeability modification and water shut-off, hybrid thermal processes, electrical heating and artificial intelligence for clients in Canada and around the world. 
"SRC's services for the oil and gas industry and beyond have changed quite significantly over the past five or 10 years," says Nakutnyy. Now, SRC's projects are stage-gated to allow for failing fast to find the processes and ideas that survive. After that, it's about the in-depth study and using what worked to develop the right solutions. 
Net Zero
Achieving net zero is one of the ways SRC is helping the sector get ahead. "Our team has been helping oil and gas companies solve difficult technical challenges for many years," says Nakutnyy. "The focus has shifted now into reducing environmental impacts, and we have been looking into new ideas and processes that can reduce an operation's environmental footprint." 
The work often involves examining existing processes and ideas to develop something completely new and working with technology providers to the small and medium companies to provide the level of support that they need, plus a sense of direction. 
Rising to the Challenge
SRC's oil and gas experts also know the many challenges the industry is facing. Extraction is a major issue for Canadian oil producers. "A lot of energy is often used to extract oil, and there is a need to significantly change the way we produce oil in Canada right now. This is something that we have been working on for many years at SRC," Nakutnyy says.
The issues also go beyond extraction.
"The economic, social, technological and environmental challenges are very much interrelated. You cannot be economically successful anymore if you're not environmentally responsible," says Nakutnyy.
"We've been working with our clients and seeing how their existing processes can be improved or how to bring new ideas into commercial application." 
Approaching its 75th anniversary, SRC has spent decades helping clients and industry navigate difficult times and working as a catalyst by connecting groups, technology providers, oil producers and different levels of government. "Our focus is on meeting industry's current needs, but also not allowing us and industry to forget about the mid-term goals," says Nakutnyy.
"We have developed a variety of different tools, techniques and a stage-gated approach that help us and our clients to accelerate technology development and innovation. We start with an inexpensive, easy-to-implement test and then move onto more complicated experiments. Our goal is to reduce the costs and risks associated with implementing new ideas, reducing barriers to innovation," Nakutnyy explains.
"This often requires unconventional thinking and using new tools and approaches, such as 3-D printing for quick prototyping and artificial intelligence tools for data analysis. It has been great seeing how the Canadian oil industry has been rising to the challenge and being a part of the ongoing transformation."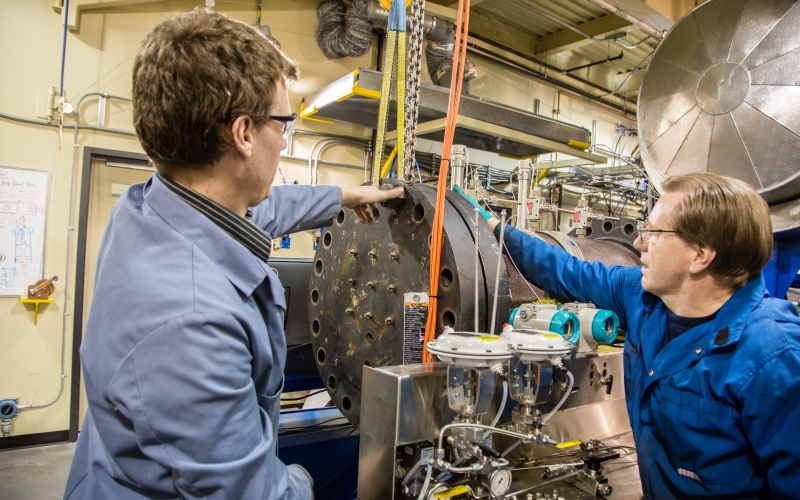 A Deep Well
Made up of engineers, scientists and technologists that are all experts in their own areas, SRC's Energy Division can meet the needs of the oil and gas sector in whatever they're exploring. 
"We also rely on other groups at SRC to provide our clients with turnkey targeted solutions," says Nakutnyy. For example, SRC Environmental Analytical Laboratories is one of Canada's most complete analytical chemistry labs and the Pipe Flow Technology Centre™ is acknowledged as an international leader in its field. Plus, SRC's Process Development team provides applied research, design, development, demonstration and scale up of value-added processing technologies for commercial application—a valuable resource for the oil and gas sector.
Looking Ahead
As industry evolves in the energy transition, SRC is here to help the oil and gas sector take on the challenges of the future.
With more than three decades at the technological forefront for the energy industry, SRC brings valuable expertise and experience to every project.
Learn more about SRC's enhanced oil recovery services and decentralized energy solutions.
This is a contributed blog post from former SRC employee, Brook Thalgott.