Hero Image
Corporate Social Responsibility
Our CSR Journey
We believe operating an organization sustainably is critical to delivering services and solutions that strengthen our local and global communities. Our focus continues to be on providing clients and stakeholders with practical services and solutions that produce positive economic, social and environmental impacts. 
From our growing list of sustainable services to cheering on our employees in community activities, we are committed to conducting business in a responsible manner, and to helping other companies, organizations and communities do the same.
SRC acknowledges that the land on which we gather and work in Saskatoon is Treaty 6 Territory and the Homeland of the Métis; in Regina on Treaty 4 Territory and the Homeland of the Métis; and in northern Saskatchewan on Treaty 8 Territory and the Homeland of the Métis.
Image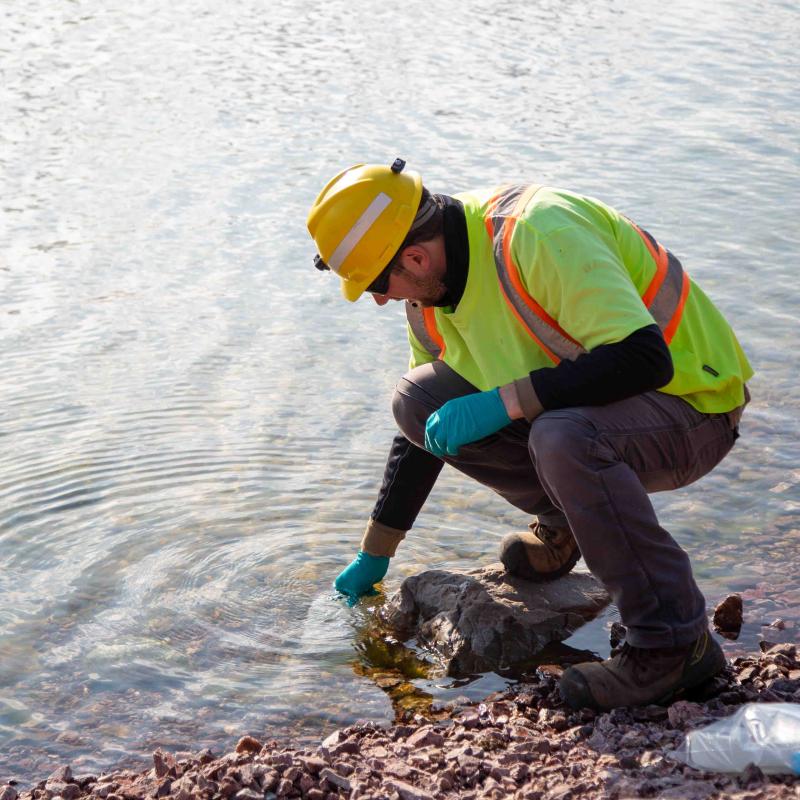 Our CSR journey started when we become a company in 1947, with the objective of strengthening Saskatchewan's economy through research and development. Through a diverse range of initiatives over the years, CSR has become embedded in our corporate strategy and continues to become more ingrained in our organizational culture.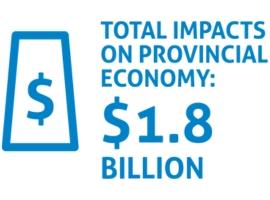 Our revenues exceeded $277 million and we achieved more than $1.2 billion in direct economic benefit to Saskatchewan. Since 2003, SRC's economic and employment impacts in Saskatchewan have exceeded $13.6 billion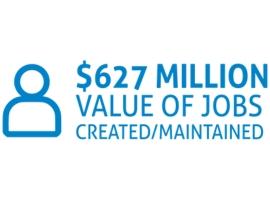 The work done at SRC contributed to the creation or maintenance of over 10,700 jobs in Saskatchewan, valued at $627 million.
Full Width Image

inspiring the next generation
There's no rule that you must be born with math and science skills to pursue a career in research or technology; it's all about persistence, and a deep desire for learning new things and discovering how they work. 
Learn about careers in science from some of the engineers and geoscientists who work at SRC.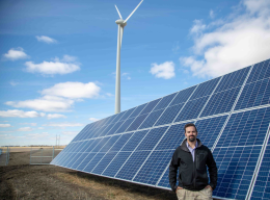 The Cowessess Energy Storage Facility is the first known wind-solar battery storage project in Canada. With the addition of over one thousand solar panels, the facility now produces almost 3,000 MWh of energy per year, enough to supply power to 344 homes. Learn about how this system works and why wind and solar make a good pair. Read more.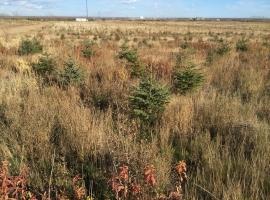 Remediating a contaminated site may have positive and negative impacts on biodiversity. Learn how a sustainable approach to remediation involves planning and implementing environmental protection throughout the entire remediation process. Read more.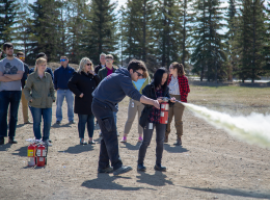 Unforeseeable events, activities and disasters can be challenging for even the most prepared companies, communities and individuals. Organizations, large and small, must ensure that emergency plans, procedures and notifications are communicated effectively and are well known to everyone. Learn more.
More Fresh Insights into Science and Technology
Subscribe to SRC's quarterly news where we share the latest and greatest stories and happenings, from our labs and offices to yours.