See you in 2022
SRC is looking forward to participating in the Global Energy Show next year, June 7-9, 2022.
Get in touch with us whichever way is most convenient for you - we are focused on delivering the reliable, quality results that are more important than ever.
Whatever you have in store for the coming months and beyond, we are ready to support and assist your business. 
Say hello
Interested in learning more about a particular service? Send us an email.
Our Experts are Standing By
Lesley McGilp, Vice-President, Energy
Lesley McGilp is Vice-President of SRC's Energy Division. She previously managed SRC's Pipe Flow Technology Centre for over 10 years and prior to SRC, served as a Staff Engineer at Rock Energy and a Senior Engineering Advisor at Northrock Resources. In addition to corporate management and leadership, she has over 10 years of experience in upstream oil and gas, including exploration and development and acquisitions and divestitures. Lesley holds a bachelor's degree in mechanical engineering from the University of Saskatchewan and a Masters of Business Administration from the Haskayne School of Business.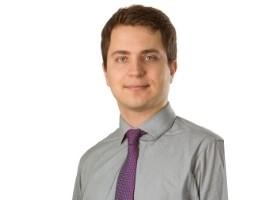 Petro Nakutnyy, Director of Operations
Petro Nakutnyy is the Director of Operations, EOR and In-Situ Processes at SRC and leads a diverse team of engineers and scientists focused on developing, testing and implementing novel enhanced oil recovery (EOR) techniques. He has worked on and led a variety of heavy and medium oil EOR projects, including chemical flooding, CO2 EOR, permeability modification and water shut-off, hybrid thermal processes, electrical heating and artificial intelligence. Petro is a registered Professional Engineer and has a Master of Applied Science Degree in Petroleum Engineering from the University of Regina in Saskatchewan.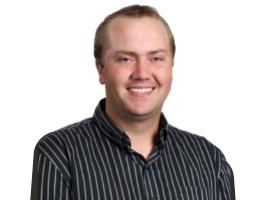 Ryan Jansen, Senior Research Engineer, Renewables
Ryan Jansen is a Senior Research Engineer and has works in the area of advanced energy systems. He received a B.Sc. in Engineering Physics and an M.Sc. from the University of Saskatchewan in Electrical Engineering with a focus on microgrid reliability. He is a Professional Engineer with Permission to Consult in the area of smart grids. Ryan has experience in project management, as well as technical expertise in renewable energy systems, energy storage, remote monitoring systems, programming, smart grids and microgrids, electric vehicles, and district heating systems.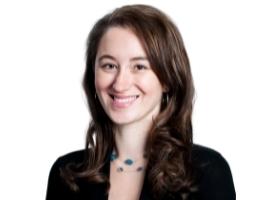 Dr. Erin Powell, Manager, Process Development
Dr. Erin Powell, PhD, manages SRC's Process Development Business Unit. She leads a team of engineers and scientists that provide applied RD&D, scale-up, demonstration, and validation of value-added processing technologies for commercial application, achieving impacts in a wide range of industries. This work includes niche areas such as partial oil upgrading, resolving challenges in oil and gas surface operations, including emulsions and fouling, oil sands, oil shales, coal liquefaction/gasification, energy and water use optimization, and greenhouse gas emissions reduction technologies.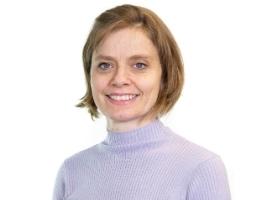 Lucinda Wood, Director, Business Development
Lucinda Wood is a Business Development Director at SRC and has 10 years of experience working as both a metallurgical and business development consultant in Argentina for local and international mining companies. Prior to this, she worked as a senior process engineer and as the key metallurgical engineer for mining operations in both Argentina and South Africa for almost 10 years and has both design and operational experience. She has a particular interest in integrating the social, environmental, technological and economic aspects of the mining industry as part of a cohesive approach to services.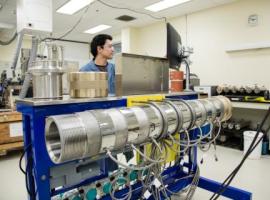 SRC's Enhanced Oil Recovery team uses a stage-gated approach to help small-to-medium enterprises develop their technologies and evaluate technical, market and commercial factors. This helps our clients save time and accelerate adoption. Learn about what's involved.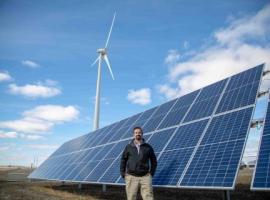 The Cowessess Energy Storage Facility is the first known wind-solar battery storage project in Canada. With the addition of over one thousand solar panels, the facility now produces almost 3,000 MWh of energy per year, enough to supply power to 344 homes. Learn about how this system works and why wind and solar make a good pair.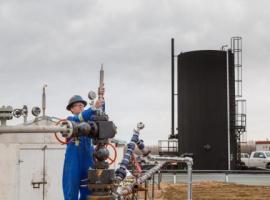 Given both global and national pressure to decarbonize operations, Canadian industries are looking for new technologies and implementing more energy-efficient processes from proven, applicable mitigation options. Learn how SRC's CeDER platform helps companies sift through the available technologies.
never miss a beat
Stay up to date with the latest mining and energy services, events and news.