Hero Image
Rare Earth Processing Facility
Canada's First Rare Earth Processing Facility
The Government of Saskatchewan and SRC are excited to announce the development of the SRC Rare Earth Processing Facility - the first-of-its-kind in Canada - laying the foundation for a Rare Earth Element (REE) supply chain in Saskatchewan and forming an industry model for future commercial REE resource expansion in the province. Read the News Release. 
The Facility will be able to process both main hard rock ores (Bastnaesite and Monazite) and in the future, will also be capable of processing Uranium Raffinate concentrate, a rich source of REE from Saskatchewan's uranium industry. Read some frequently asked questions about our Facility.
The Facility is expected to be fully operational in late 2022 with construction beginning this fall. 
SRC employs world-class REE experts and is a leader in the development of processing technologies. We are working closely with mining companies in Saskatchewan, Canada and globally on the concentration of REE ore. Learn more about our REE services. 
In the news
New Rare Earth Element Division announced at SRC - scroll down to see our REE leadership and experts
Vital Metals (VML) signs binding term sheet, through its subsidiary Cheetah Resources, with SRC to negotiate building and operating a rare earth extraction plant in Saskatoon, Canada - The Market Herald
Mike Crabtree (SRC President and CEO) talks rare earths and more with Senator Pamela Wallin - No Nonsense with Pamela Wallin
Rare earth element processing facility to be built in Sask. - CBC
Sask. to build Canada's first REE plant - Mining Magazine
Saskatchewan gov't commits to rare earth processing plant by 2022 - The Northern Miner
Linking the REE supply chain - Resource Clips
Stay up to date
Subscribe to our newsletter to receive the latest news on the SRC Rare Earth Processing Facility.
Image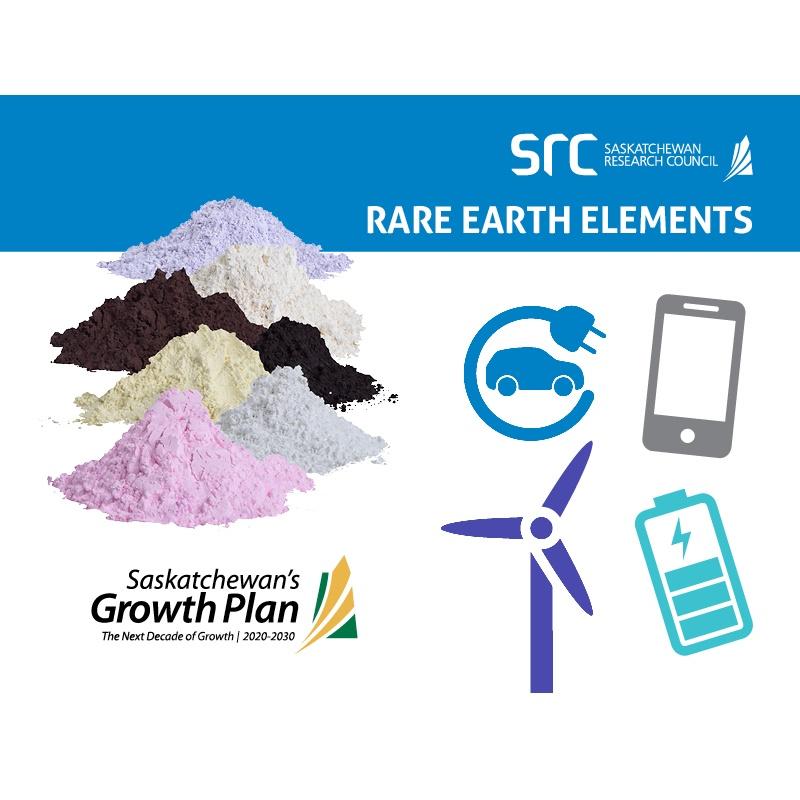 "With its world-leading REE expertise, SRC is already working with industrial partners to develop company-specific REE concentration facilities in Saskatchewan, which is the precursor process to full REE processing. This Facility will allow for an environmentally sustainable, reliable, and strategic supply of REEs to be produced outside of China."
- Mike Crabtree, SRC President and CEO
Interested in bidding on work?
SRC Purchasing handles all requests for proposals, estimates and quotations to solicit bids for procurement contracts related to this Facility. Available opportunities will be posted on SaskTenders (Organization Type: Crown Corporation > Saskatchewan Research Council). 
For more information, please contact SRC Purchasing by email or phone at 1-306-933-5400. 
You can also view this presentation that provides an overview of the facility. 
REE Processing
The conversion of REE ore to individual REE products is done in two main stages. The first is the concentration of ore to mixed REE Carbonate. The second is the more complex separation stage that converts the mixed REE Carbonate to commercial pure-grade REEs. The Facility will address both stages of REE processing. 
Canada has some of the largest resources of REEs in the world, estimated at over 15 million tonnes of rare earth oxides.

REEs are used in a variety of industrial applications, including electronics, clean energy, aerospace, automotive and defence.
Image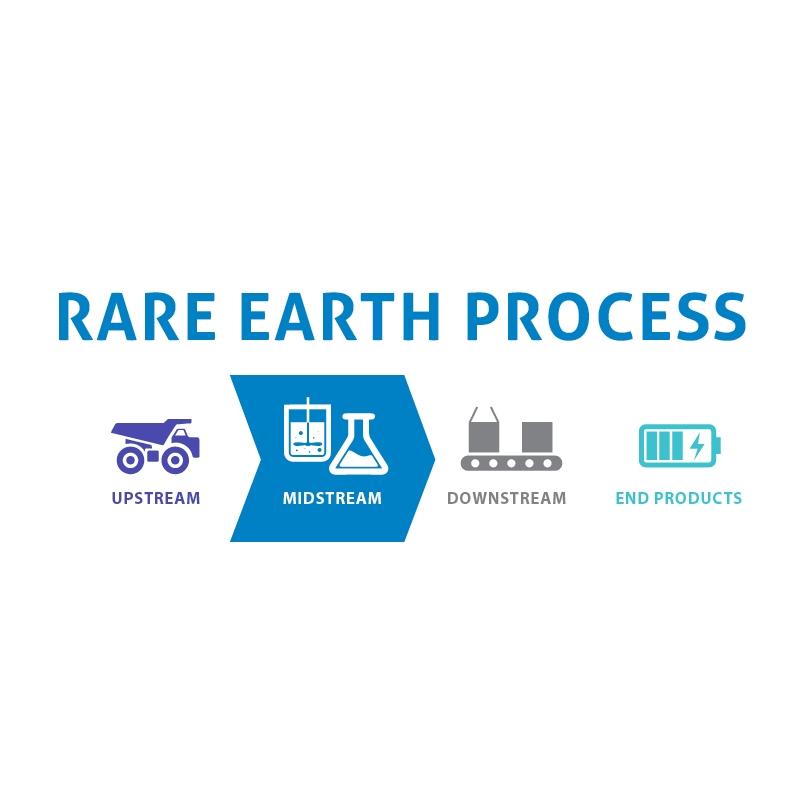 Frequently Asked Questions
Read more frequently asked questions about our Facility.
The $31 million investment from the Government of Saskatchewan will go towards highly specialized equipment designed to handle the ores to produce saleable products. This includes equipment for crushing, cracking, leaching, solid/liquid separation, impurity removal, REE precipitation, REE product drying, product packing, wastewater treatment, solvent extraction, product calcination and more.
Yes, SRC has already seen a lot of interest from the Canadian rare earth industry and Saskatchewan uranium industry. There are three rare earth element companies with Saskatchewan deposits that have put their support behind SRC's Rare Earth Processing Facility.
SRC's Rare Earth Processing Facility will follow the most stringent operating standards. Chemicals, including acids and alkalis, cannot be avoided in rare earth processing. This means that waste streams, including wastewater and residues, will be produced. However, it is not the waste streams that are the problem – the key is how they are handled. SRC plans to treat, re-use and recycle as much of the solution as possible. Our goal is to build processes environmentally sustainable with recycling in mind to minimize the environmental footprint of our operation. This means that all waste water will be treated and reused resulting in no liquid discharge from the Facility; all solid waste will be handled and disposed of properly following regulations and procedures; and although not much gas is generated by the Facility, scrubbers will be installed anywhere there is a vent to guarantee there are zero toxic emissions to the air. 
Contact us
Questions? Get in touch with our team.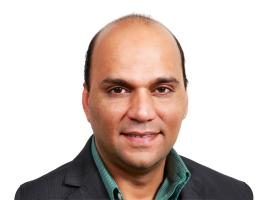 Muhammad Imran (PhD, P.Eng)
Dr. Muhammad Imran is the Vice-President of SRC's REE Division. He started as a research engineer in the EOR Field Development Business Unit and then was assigned the responsibilities of Business Unit Manager in 2013. He then became the Director of Operations EOR Processes and Field Development. He has a PhD in Chemical Engineering. His career highlights at SRC include many research projects, such as innovative proofs of concept, development and optimization of medium and heavy oil EOR processes, lab-scale equipment design, and physical and mathematical modelling.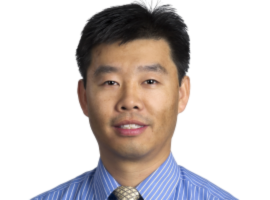 Dr. Jack Zhang is the Director of SRC's REE Division. He has over 20 years of extensive industrial, engineering, operation and research experience. His major areas of focus include the processing of rare earth, uranium, potash and phosphate, rare metals, lithium, industrial minerals, as well as tailings/mine water/effluent treatment. At SRC, he has led and supervised numerous mineral processing, metallurgical testing, optimization and R&D projects for global clients.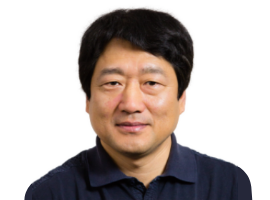 Baodong Zhao (PhD, P.Eng)
Dr. Baodong Zhao has more than 25 years of experience in metallurgical engineering and project management, particularly in rare earth mineral processing and hydrometallurgy. Baodong has led and participated in laboratory and pilot plant test work, as well as Preliminary Economic Assessments covering sample preparation, mineralogical characterization, beneficiation, hydrometallurgy and REE separation.
Additional Resources
SRC Presentation to SIMSA Members - View
SRC Rare Earth Services - Learn more
Strategic metals on horizon as SRC looks for next 'big idea' - Read more
Saskatchewan - The Next Big Producer of Rare Earth Elements? - Read more
Toronto mining company eyes rare earths near Uranium City - Read more
SRC Rare Earth Separation Pilot Plant Part of Appia Energy Proposal - Read more
Can innovation in rare earths solve processing challenges? - Read more