Thirty-five abandoned uranium mine and exploration sites are located around the Uranium City area. Ore was not processed at these mines, but was shipped to the uranium mills at Lorado and Eldorado. Because there are no tailings present, these mines are called satellite mines. The Canadian Nuclear Safety Committee does not require licensing of these sites because of their low nuclear inventory. However, the sites do pose public safety hazards and in some cases, have potential impacts on the environment. 
Remediation work will be ongoing at these sites for many years. This includes backfilling adits and deep trenches; sealing shafts, raises and other openings to the underground; demolishing buildings; cleaning up mining debris; and burying non-hazardous waste in waste rock. Hazardous materials will be shipped to licensed landfills. Radiation is measured at the sites, and risk mitigation measures are implemented whenever necessary to protect the public (e.g., covering the elevated radiation areas with clean soil). Unstable slopes are being re-contoured. The long-term stability of the underground area is assessed and access is restricted to ensure public safety.
The work season in northern Saskatchewan is short: from late May until mid-October. The remediation work can only be done when snow does not cover the mine openings and debris. Mobilization of materials to Uranium City is generally by ice road in late winter. Access to some sites is difficult over land or by water.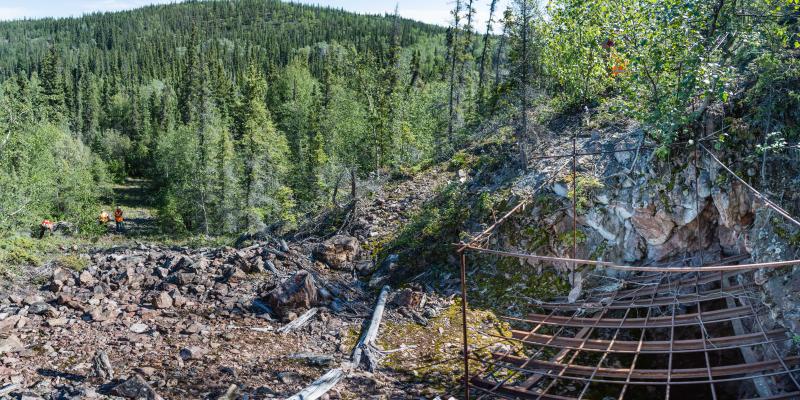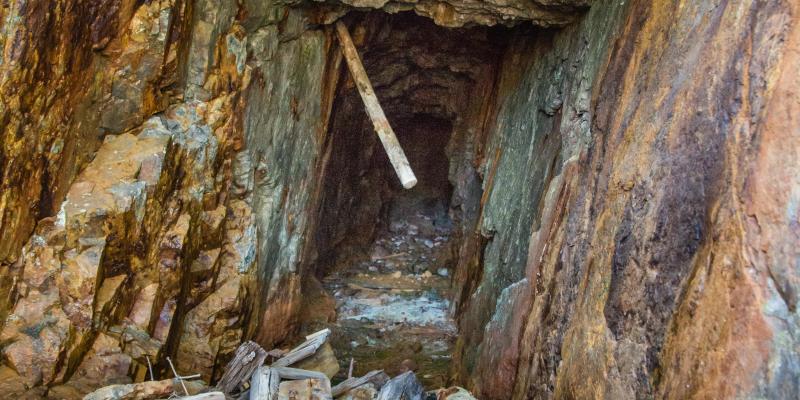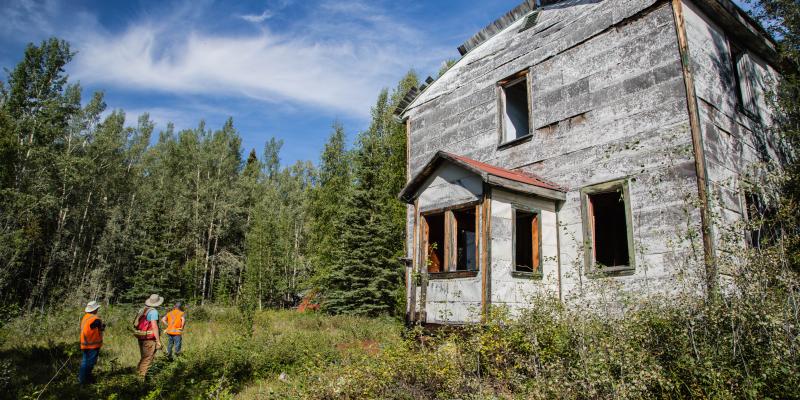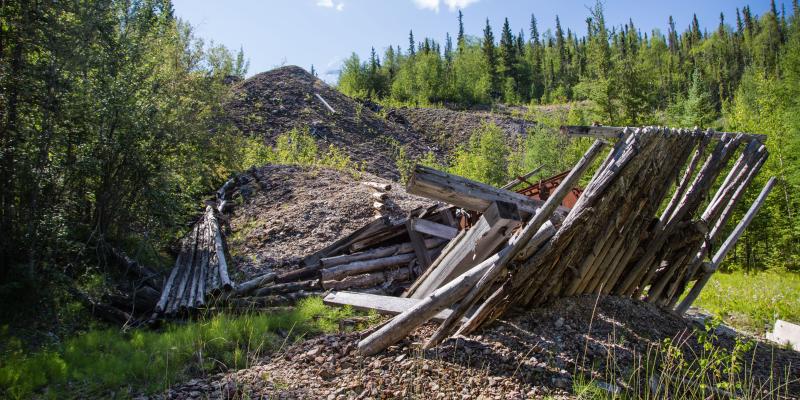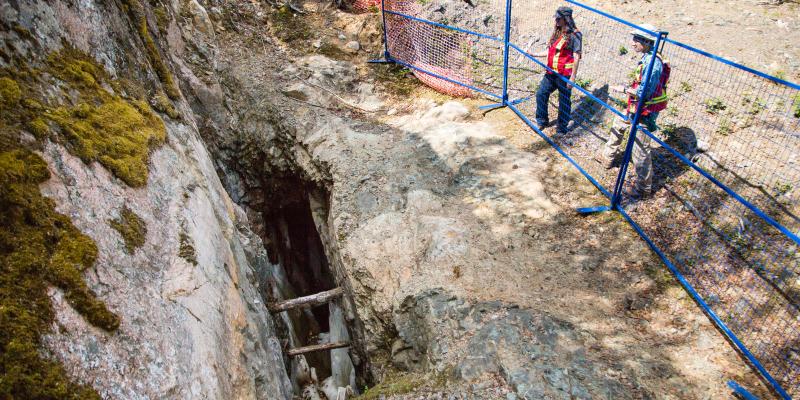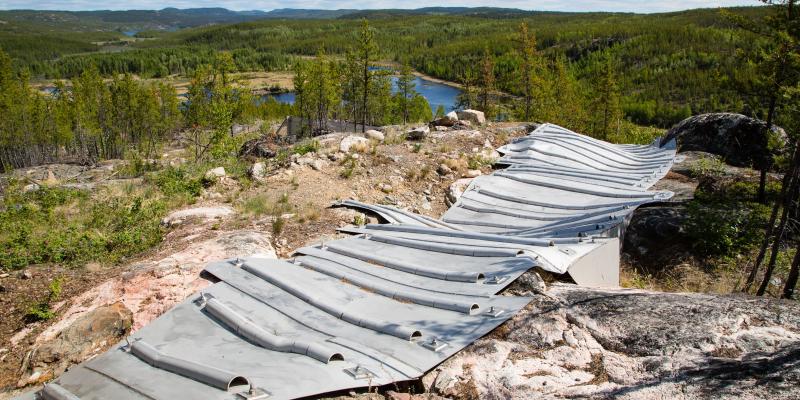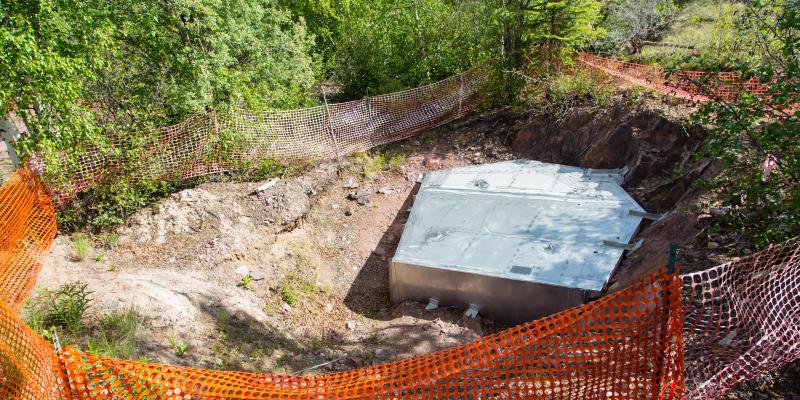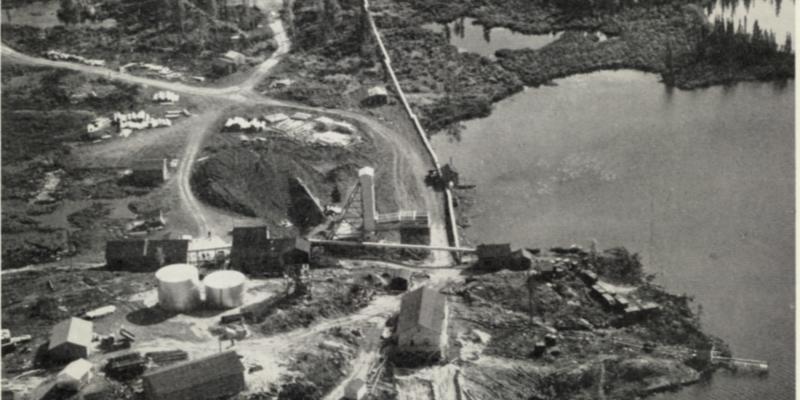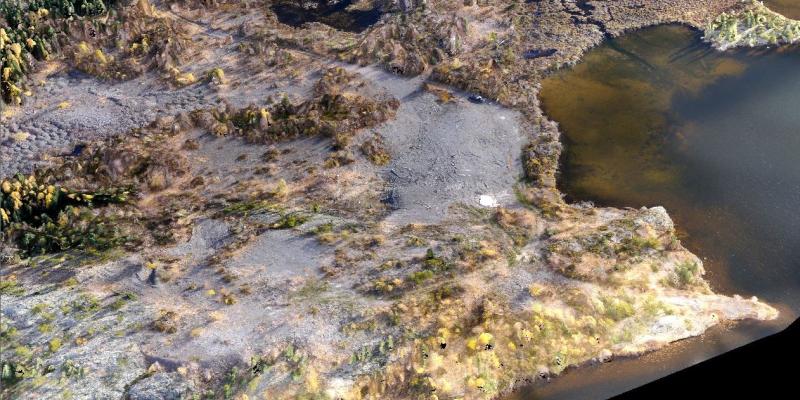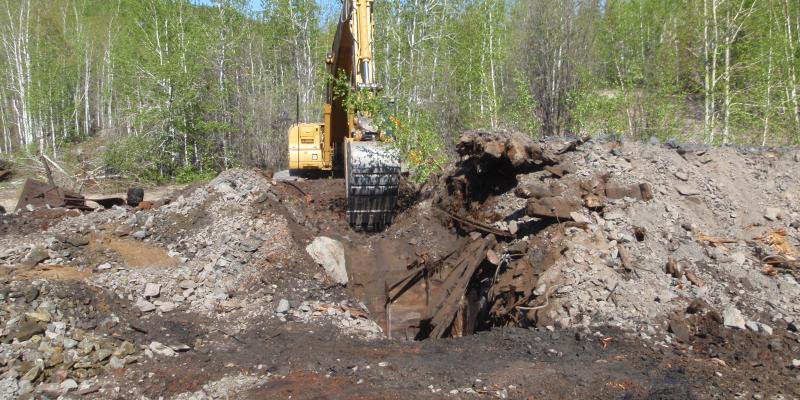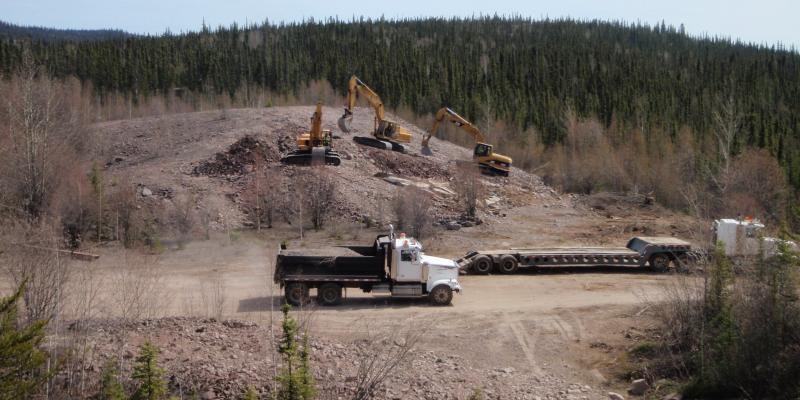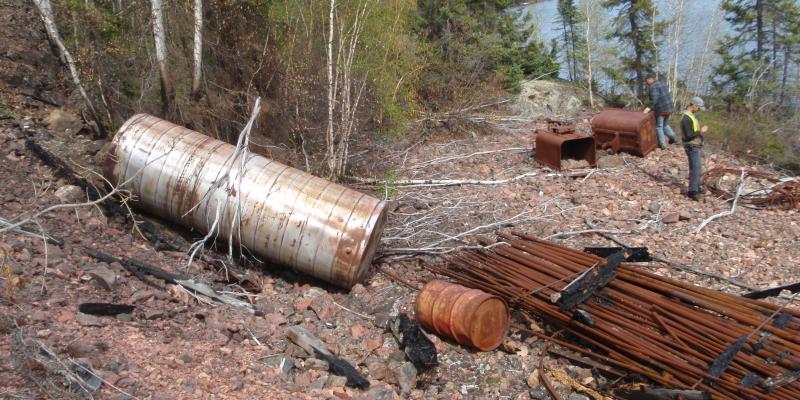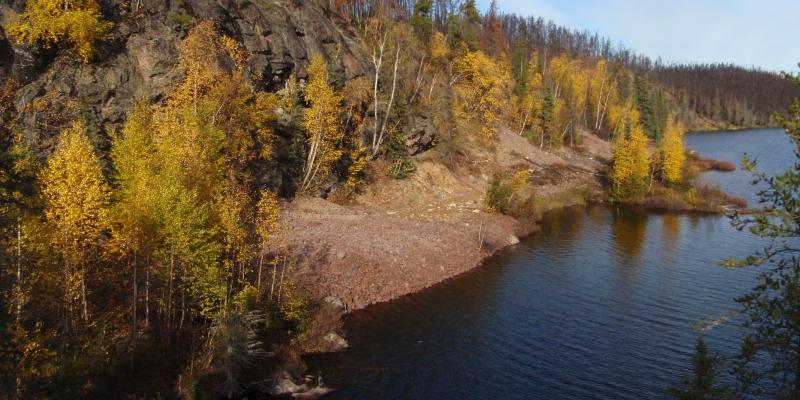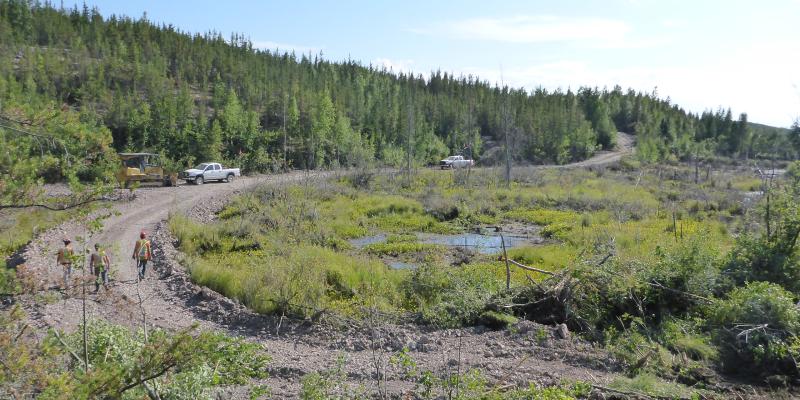 Remediation activities were successfully completed in the 2019 field season at the following abandoned uranium mines near Uranium City: Cayzor, Cinch/Cenex, Nesbitt Labine Eagle, Rix Athabasca Leonard and Strike Lake. 
Sand and waste rock covers were placed on areas with elevated gamma radiation levels. One opening was closed with a stainless steel cap. 
The sites will be monitored in future years to ensure physical and environmental stability. Learn about SRC's approach to closing abandoned mine openings in: https://src.nu/mineopenings.
During the winter of 2020, SRC released a Request for Proposals to select a consulting team for the Phase 2 assessment of Nicholson Mine. Phase 2 includes assessing underground hazards, environmental site conditions and hazardous material at the mine. Proposals are currently being reviewed. 
Reporting on the Phase 2 assessment of Lorado Mine and Uranium Ridge, and an additional environmental site assessment at Rix-Smitty, is currently being finalized. This work will be followed by the selection and design of remediation plans for the sites.
Remediation of the 35 Satellite Sites continued in 2018. Activities were prioritized at seven sites to support future remediation work at the sites: Cayzor, Cinch/Cenex, Nesbitt Labine ABC, Nesbitt Labine Eagle, National Exploration Pat Claims, Rix Athabasca Leonard and Rix Athabasca Smitty.
Work during the 2018 field season included collecting field data, continuing the environmental monitoring program, gamma surveys, collecting debris and hazardous material, designing closure methods for nine openings, preparatory work for the installation of fences around potentially hazardous underground areas and gamma soil covers, and continuing the site assessment of the Lorado Mine and Uranium Ridge Mine.
In May 2018, SRC visited two sites in La Ronge Provincial Park for the first time to install temporary safety measures and collect preliminary site data.
SRC has now visited all 35 Satellite Sites and installed temporary public safety measures around all known mine openings.
Work continued at several of the 35 Satellite Sites this past field season, including installing six stainless-steel caps (shipped via the ice road this past winter), implementing an innovative boulder closure as a new closure method at one Satellite Site, ongoing site underground mine working risk assessments and initiating new site investigations. Environmental assessments progressed at several sites, and a successful water sampling program was completed.
Wildlife and vegetation surveys were carried out in advance of any disturbance to the areas to ensure protection of wildlife and vegetation from any stress during remediation work. In addition, a post-impact heritage survey by an archeologist was conducted at selected sites where ground was disturbed during this season's remediation activities.
SRC successfully visited five remote Satellite Sites in the Athabasca region, where historical uranium mining and exploration activities took place. Current assessments of these sites are now in progress.
Assessment and Design

Continued assessment of the risks associated with underground workings at four sites: Rix-Leonard, Rix-Smitty, Cinch/Cenex and Cayzor
Initiated Phase 2 site assessment of the Lorado Mine and Uranium Ridge Mine
Desktop review and field visit to assess the environmental condition of four sites: Cayzor, Cinch/Cenex, National Exploration - Pat Claim, Rix-Leonard and Nesbitt Labine-Eagle
Survey and design of stainless steel closures for seven mine openings at three sites: National Exploration - Pat Claim, Rix-Leonard and Nesbitt Labine-Eagle
Gamma radiation surveys at selected sites
Continued environmental sampling and monitoring program at selected sites

Remediation

Remediation was completed at two sites: Beta Gamma - Bellegrade Lk and Pitch Ore - Beaverlodge Lk
Initiated the remediation of Rix-Smitty Zone 62
Garbage sweeps of entire site boundaries at 14 sites
Initiated the treatment of fuel-contaminated soil at Rix-Smitty mine
Maintenance of public safety measures

Community Engagement and Capacity Building

Held community meetings in the Athabasca Basin
Mentored three students as part of SRC's Aboriginal Mentorship Program
Land-use survey conducted in Fond du Lac Denesuline First Nation by Yutthe Nene, a local consulting firm
Employed local guides
Held a community BBQ in Uranium City

Other Activities

Definition and regulatory approval of site boundaries for all Satellite Sites
Submitted reports to Saskatchewan Ministry of Environment for seven sites where remediation is complete. The next and final step for these sites is their transfer to the Institutional Control Program upon approval by the MOE. This Program, managed by the Ministry of Economy, monitors and maintains decommissioned and remediated mine sites over the long term.
Installed two stainless steel caps on raises. This Canadian Mining Journal article describes this novel closure method for mine openings.
Reviewed historical information to gain a detailed understanding of the mines. The information is used to create 2-D maps and interactive 3-D models of the underground mines.
Detailed assessment of the stability of the underground mine workings at Rix-Athabasca Leonard and Smitty mines.
Qualified 15 consulting firms through competitive bid process to provide engineering and science services in support of the Satellite Sites Program.
Phase 1 site assessment of Lorado Mine and Uranium Ridge Mine.
Detailed post-remediation radiation surveys and radiation risk assessment.
Continued environmental monitoring program.
Door-to-door consultation on land use of the Project CLEANS sites in Uranium City. Sixty percent of households were interviewed.
Risk assessment, remediation, temporary safety measures and monitoring at those sites where work commenced in previous years
Five mine openings were fitted with permanent closures 
The following site were included in the remediation work: 
Lorado Uranium Mines Limited

Meta Uranium Mines Ltd.

Consolidated Nicholson Mines Ltd.

Consolidated Beta Gamma Mines Ltd., Tena Claim

Gulch Mines Ltd.

Jesko Uranium Mines Ltd.

Nesbitt Mining and Exploration Ltd., Reed Bay

Black Bay Uranium Mines Ltd., Murmac Bay
The following sites were included in the remediation work:
Amax Athabasca Uranium Mines Ltd., Site 1 mine site
Amax Athabasca Uranium Mines Ltd., Site 2 mine site
Amax Athabasca Uranium Mines Ltd., Site 3 mine site
Rix-Athabasca Uranium Mines Ltd., Leonard mine site
Rix-Athabasca Uranium Mines Ltd., Smitty mine site
Rix-Athabasca Uranium Mines Ltd., No.10 adit site
Beta Gamma Mines Ltd., mine site
Cayzor Athabasca Mines Ltd., mine site
St. Michael Mines Ltd., mine site 
The following sites were included in the remediation work:
Baska Uranium Mines Ltd., Dot Claim mine site
Beaverlodge - Mickey Lake mine site
National Explorations Ltd.,  Keiller Adit site
National Explorations Ltd., Pat Claim mine and camp sites
Lake Cinch/Cenex Ltd., mine site
Pitch-Ore Uranium Mines Ltd., Beaverlodge site
Work completed addressed public safety concerns at the following sites:
Nesbitt LaBine Uranium Mines Ltd., Eagle sites
Nesbitt LaBine Uranium Mines Ltd., ABC mine site
Uranium Ridges Mines Ltd., mine site