Interested in bidding on Gunnar work? Visit SRC's Purchasing and Procurement webpage for more information about our competitive bid opportunities.
The Gunnar Tailings Design Report and related appendices, as well as the Gunnar Other Site Aspects Preliminary Design Report, are available to download. Click here to download the report and the appendices. If you have any question about the report, please contact us.
Overview
The former Gunnar Mine site is located on the north shore of Lake Athabasca, approximately 25 kilometres southwest of Uranium City. 
The mine operated from 1955-1963 and officially closed in 1964 with little to no decommissioning. During operation, the Gunnar Site consisted of:
An open pit mine (over 100 m deep, 250 m x 300 m in size)
An underground mine (600 m deep)
A uranium mill (capacity of 2000 tonnes/day)
Two acid plants
Uranium processing buildings
A community (including a number of residential, public, administrative and technical buildings)
Approximately 4.4 million tonnes of tailings
Approximately 2.2 to 2.7 million tonnes of waste rock
When the mine closed a narrow trench was blasted in the rock between the pit and Lake Athabasca to flood the pit and the underground workings. In 1966, the channel was filled with waste rock as a barrier between the pit and the lake.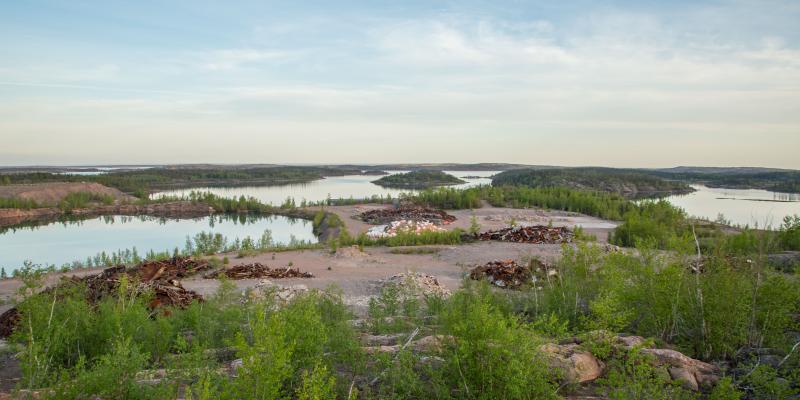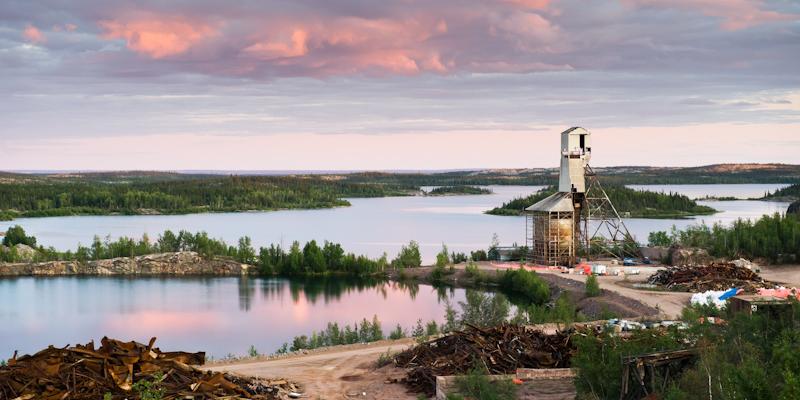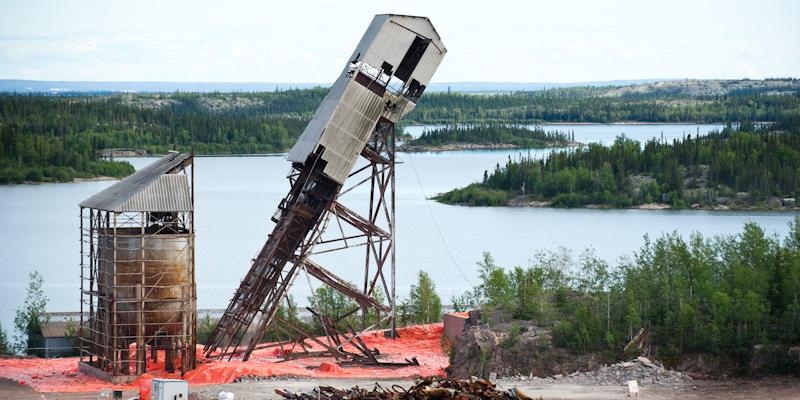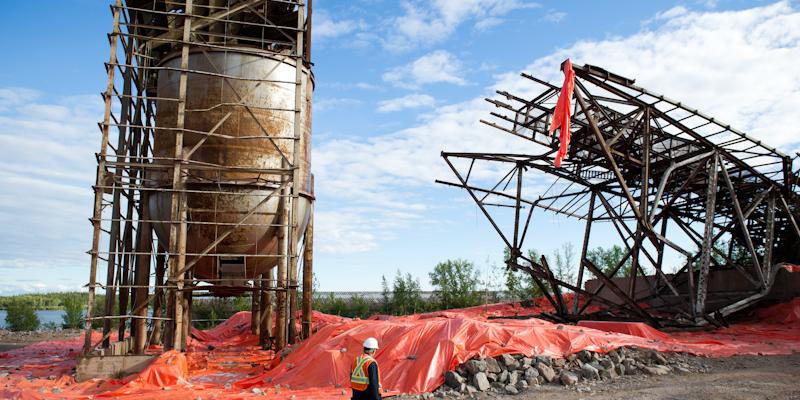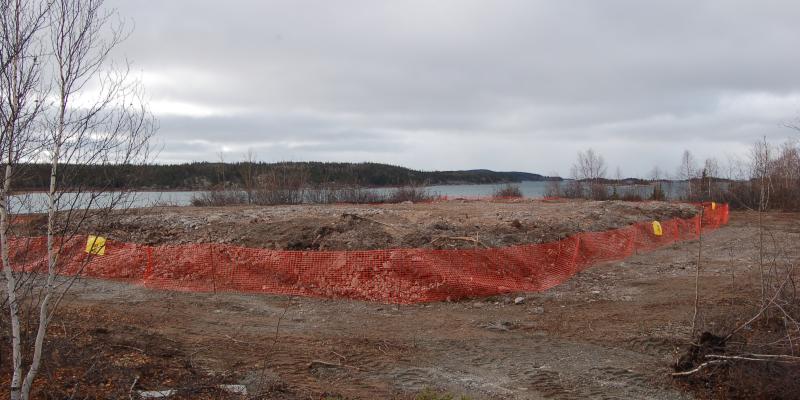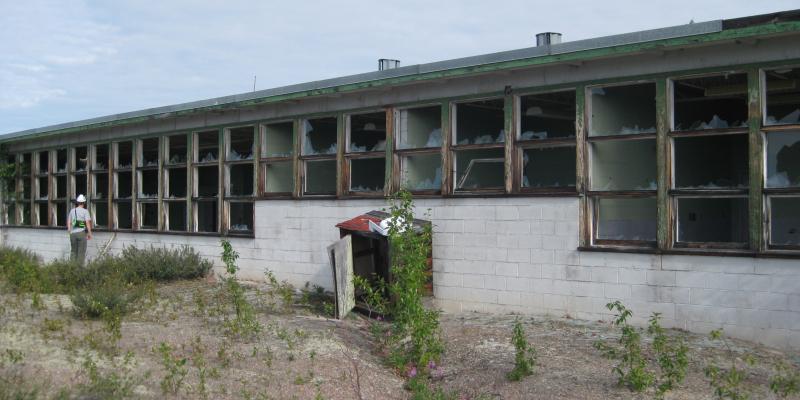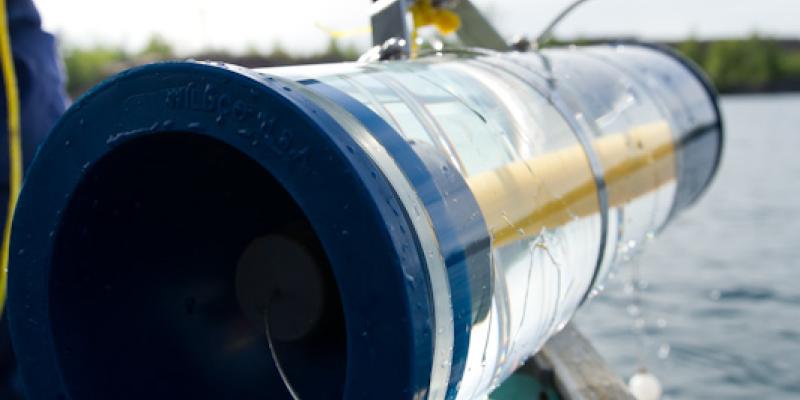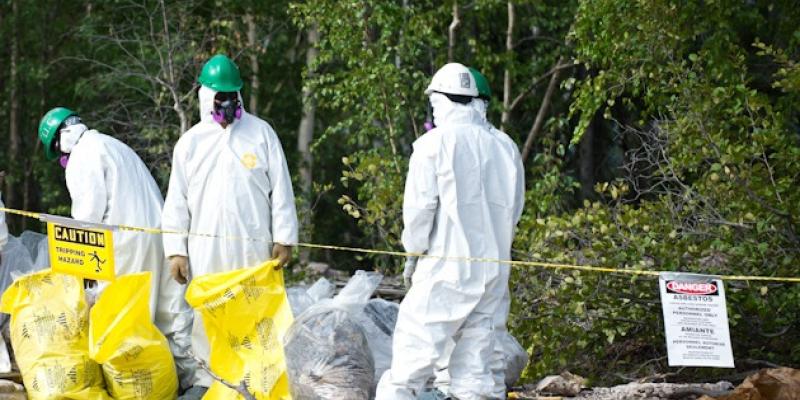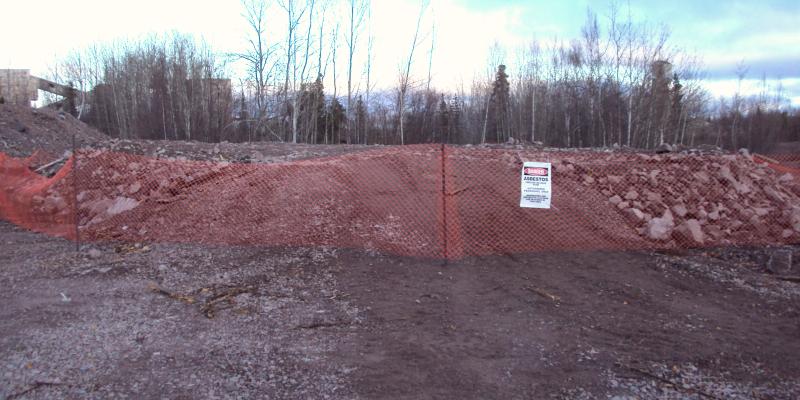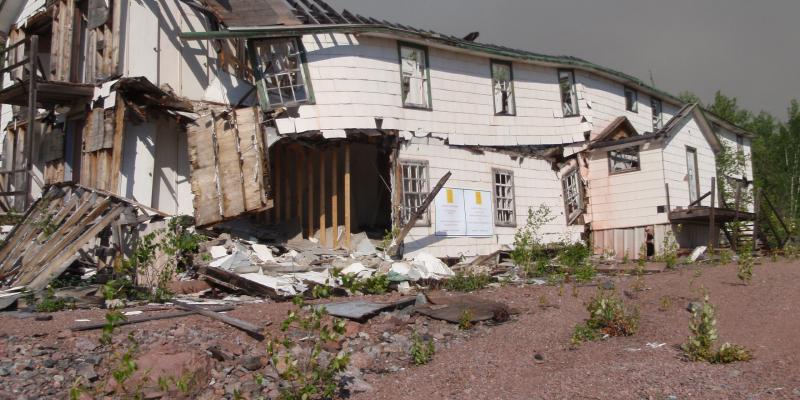 Gunnar Tailings
After five years of hard work, Fond du Lac Nuna Joint Venture (FDLNJV) finished the construction of the cover system for the largest tailings area (Gunnar Main Tailings) and most of the Gunnar Central Tailings Area. FDLNJV will complete their demobilization from the Gunnar Mine and Mill Site this fall.
The completed cover areas were seeded last fall with a custom seed mix to promote vegetation growth on the new landforms and prevent erosion. These areas are now in the monitoring and maintenance phase of the project.
The Langley Bay tailings area was not completed due to high water levels in Lake Athabasca. Planning is underway to determine when the remaining work will be completed.
Gunnar Other Site Aspects
The Gunnar Other Site Aspects team worked with QMPoints and SRK over the winter to review lessons learned from 2021 and to plan for a safe and productive 2022 season. Many crucial work scopes will be completed in 2022, such as regrading and covering the waste rock piles, completing the hazardous waste landfill and capping mine openings. Proper planning and scheduling will be critical to a successful season.
Construction of the 2022 ice road allowed QMPoints to successfully deliver diesel, gasoline, equipment parts, supplies, stainless-steel mine closures and more. An additional section of ice road was constructed across Zeemel Bay so that QM Points could efficiently access legacy waste. QMPoints removed two legacy semi-collapsed cabins and hauled multiple truck loads of debris and garbage to the landfill.
Completing this work in the winter significantly reduced the environmental impact to the area and allowed for safer debris recovery for QMPoints workers.
Demolition activities included:
Extensive asbestos abatement of buildings
Demolition of more than 80 buildings and structures
Cleaning up site debris
Constructing a barrier around the open pit
Removing physical, chemical, radiological and biological hazards
Contact us to learn more about the Gunnar Mine site clean up.