Interested in bidding on Gunnar work? Visit SRC's Purchasing and Procurement webpage for more information about our competitive bid opportunities.
The Gunnar Tailings Design Report and related appendices, as well as the Gunnar Other Site Aspects Preliminary Design Report, are available to download. Click here to download the report and the appendices. If you have any question about the report, please contact us.
Location
The former Gunnar Mine site is located on the north shore of Lake Athabasca, approximately 25 kilometres southwest of Uranium City. 
General Description
The mine operated from 1955-1963 and officially closed in 1964 with little to no decommissioning. During operation, the Gunnar Site consisted of:
An open pit mine (over 100 m deep, 250 m x 300 m in size)
An underground mine (600 m deep)
A uranium mill (capacity of 2000 tonnes/day)
Two acid plants
Uranium processing buildings
A community (including a number of residential, public, administrative and technical buildings)
Approximately 4.4 million tonnes of tailings
Approximately 2.2 to 2.7 million tonnes of waste rock
When the mine closed a narrow trench was blasted in the rock between the pit and Lake Athabasca to flood the pit and the underground workings. In 1966, the channel was filled with waste rock as a barrier between the pit and the lake.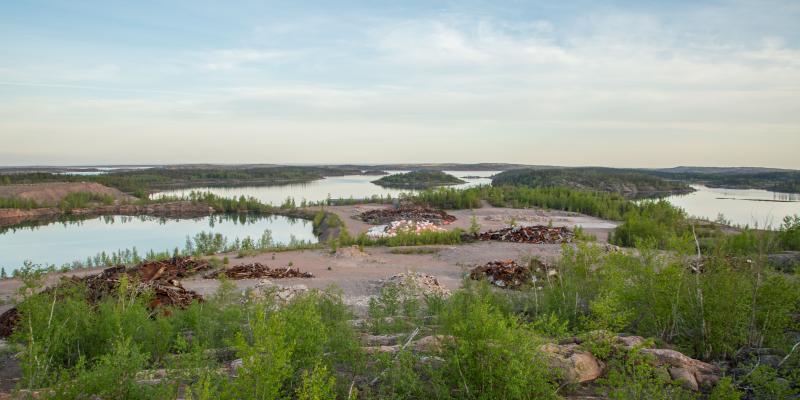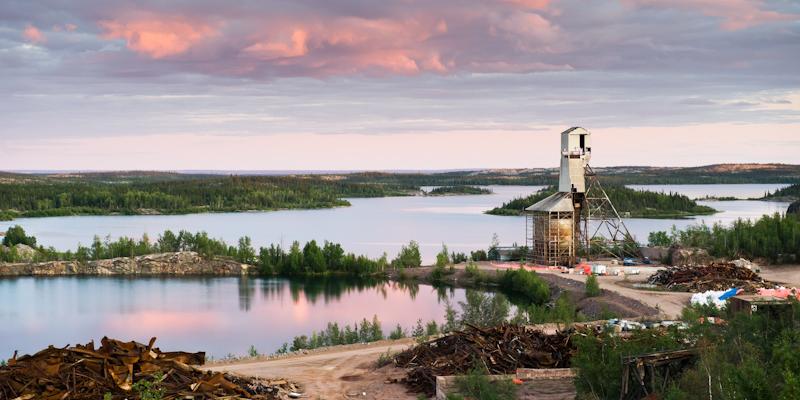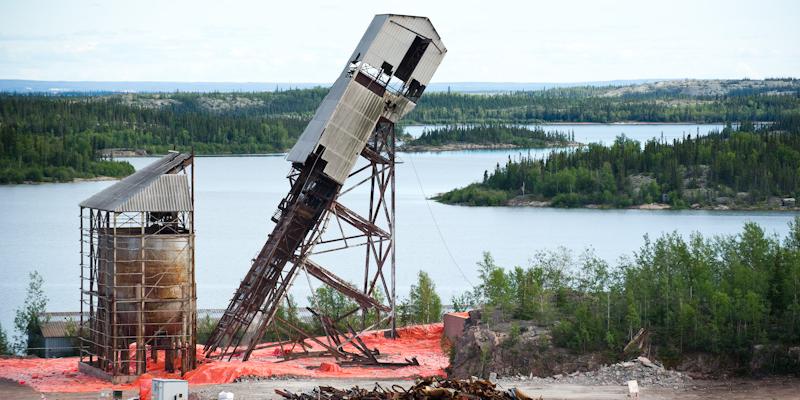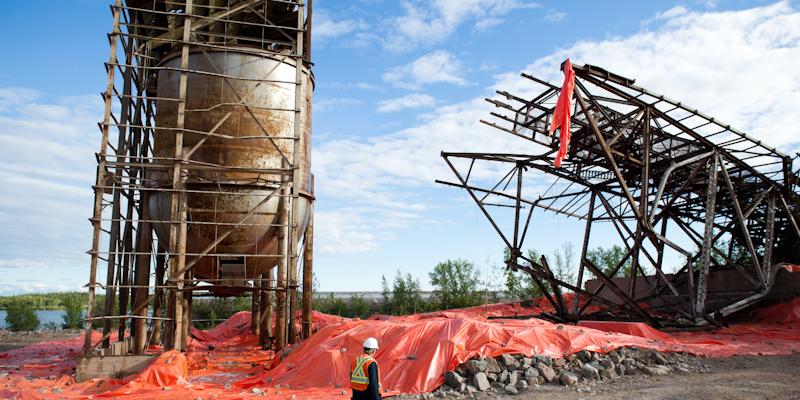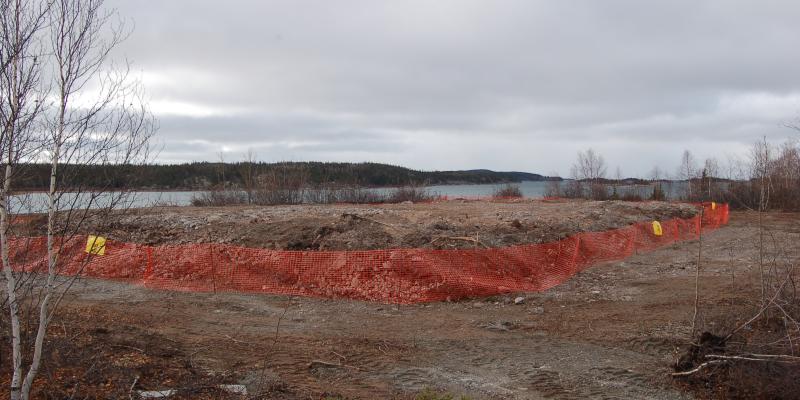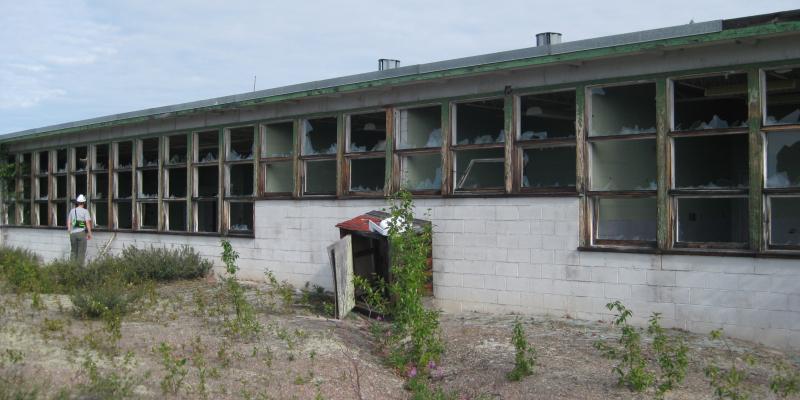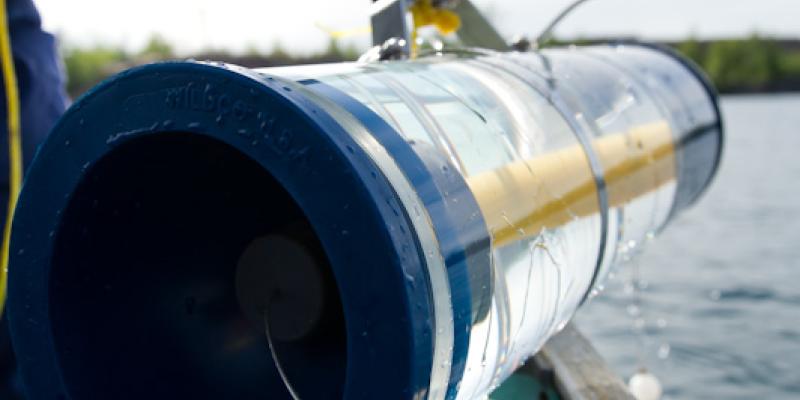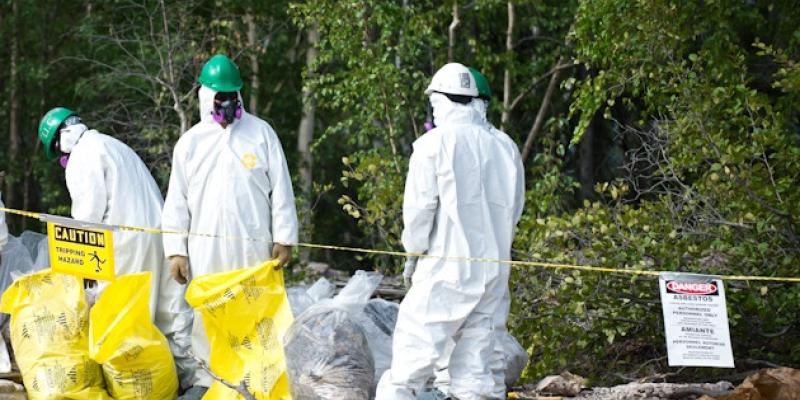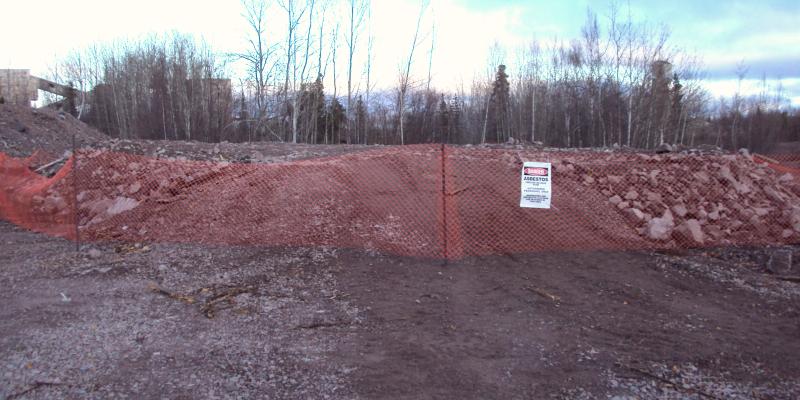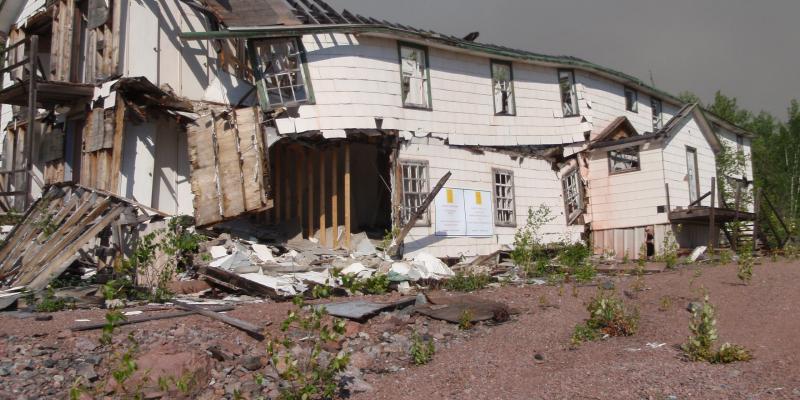 Demolition activities to-date have included:
Extensive asbestos abatement of buildings
Demolition of more than 80 buildings and structures
Cleaning up site debris
Constructing a barrier around the open pit
Removing physical, chemical, radiological and biological hazards
Completing asbestos abatement and demolishing remaining buildings, facilities and structures
Remaining clean up work for the building demolition phase includes:
Disposing demolition debris
Installing an appropriate cover on the exposed mill tailings
Re-vegetating and conducting water treatment, as required
Monitoring during and after remediation
The remediation activities required to address the entire site will be completed upon final approval of the Environmental Impact Assessment project.
Contact us to learn more about the Gunnar Mine site clean up.