While over-the-knee boots and bell bottoms were becoming fashion staples in the 1970s, the need for high-quality chemical analysis was becoming a staple for the mineral exploration and mining industry. This year marks the 50th anniversary for SRC Geoanalytical Laboratories and we are celebrating this milestone by taking time to look back to where it all began. 
What started as an internal service for the geologists working at SRC evolved over the years into an industry lab that branched out to external clients. The goal of the lab, then and now, was to match the growth and changes in the industries it served. 
Many of the methods used today in the lab were developed out of research into unconformity-type uranium deposits in northern Saskatchewan. These uranium deposits are known for their high-grade, large tonnage mineral deposits, making them some of the best uranium deposits in the world. As the resource industries in Saskatchewan began to grow beyond uranium into diamonds, potash, gold and more, the services the lab offered expanded to match the needs of its clients.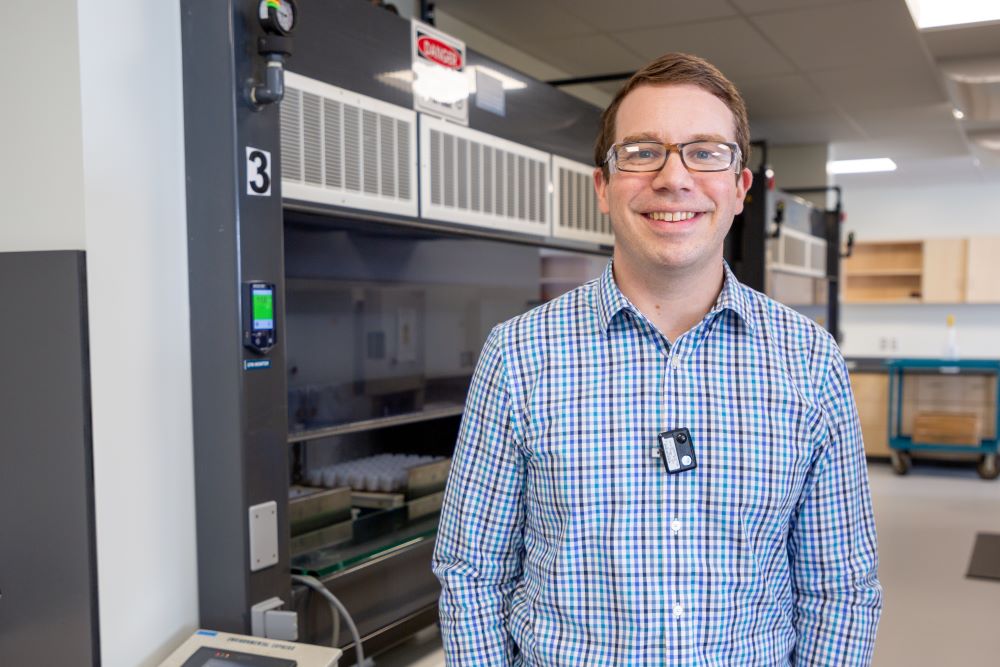 Meet Rob Millar, manager of SRC Geoanalytical Laboratories 
Rob Millar's nearly two-decades long career started at SRC Geoanalytical Laboratories in 2005 in sample preparation. He then moved into an analyst role and then worked as a supervisor until his most recent promotion to laboratory manager. 
"At the lab, we provide chemical analysis for exploration and mining companies, as well as other services, such as mineral identification and mineralogical services," says Millar. This includes multi-element geochemical analysis by inductively coupled plasma-mass spectrometry (ICP-MS) and optical emission spectrometry (ICP-OES), trace-element analysis and other methods, such as X-ray diffraction (XRD), QEMSCAN®, thin sectioning and electron microprobe analysis.
With a wide range of services comes an even broader range of expertise. The lab employs technicians, geochemists and scientists, many of whom have worked in the mining industry for decades. And the expertise extends beyond SRC Geoanalytical Laboratories, too. 
If clients have a question or a unique problem and Millar's team doesn't have the answer, he's certain someone at SRC will. "There is an abundance of knowledge right here at SRC," explains Millar. "By working together on different samples and as a team, we are able to develop new methods that help our clients improve their operations. This multi-pronged approach is something that keeps them coming back."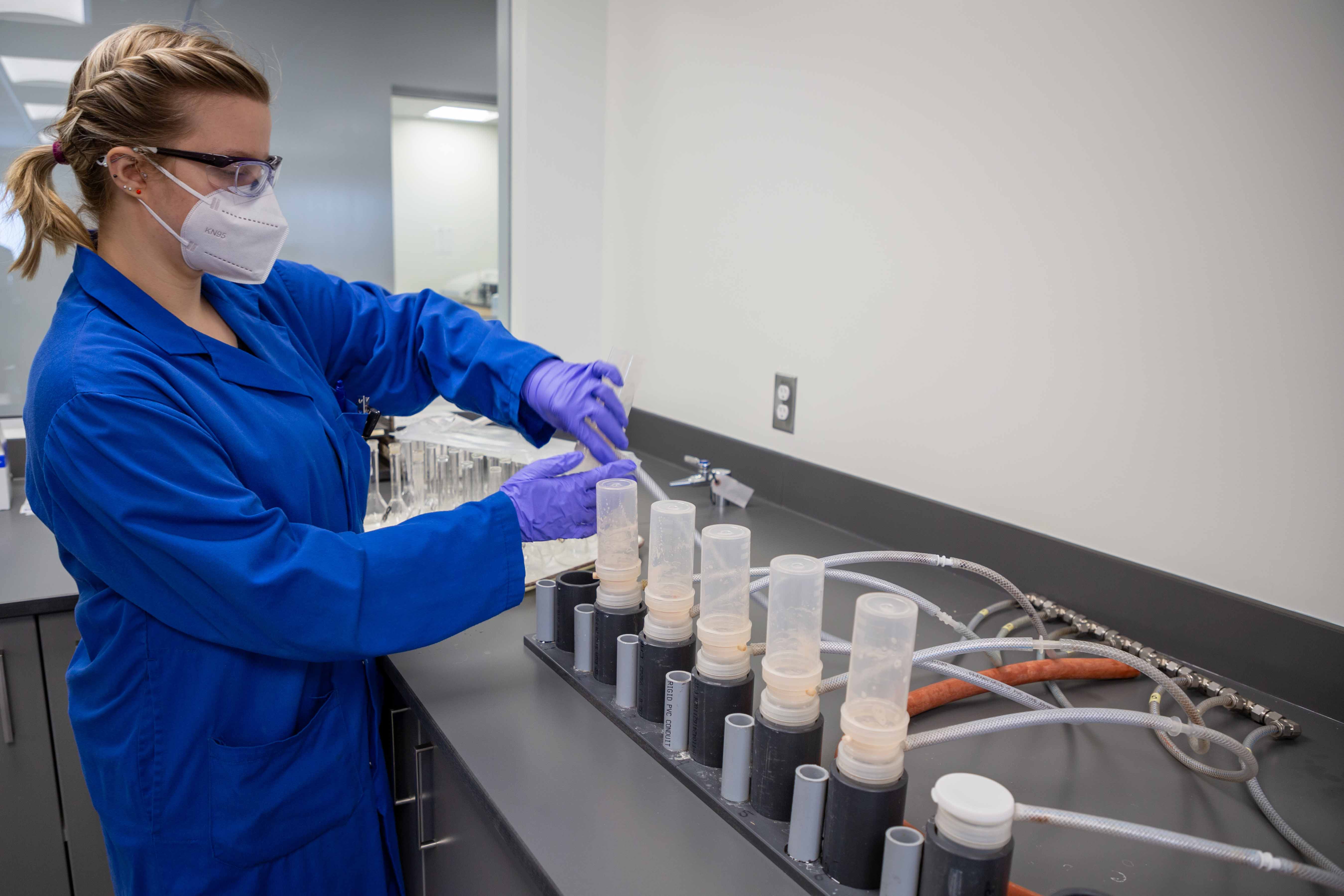 Evolving to Meet Industry Needs
A steadfast commitment to providing high-quality data, developing new methods of analysis and putting clients' needs at the forefront is what drives the lab's success. SRC also believes to be successful, new initiatives must be adopted to align with industry needs. 
For example, up until the early 2000s, there wasn't a lot of active potash exploration happening in Saskatchewan. In the mid-2000s, a client asked if SRC could evaluate an old potash analysis method from the 1970s and the Geoanalytical team jumped at the chance. "Refining how the analysis was completed using current technology, the team was not only able to help their client, but it also led the lab to become ISO-accredited in the potash assay method," says Millar. 
In 2021, a new purpose-built facility was created for SRC's Mining and Minerals Division, which provided the Geoanalytical Lab with more space to improve sample flow and reduce the turnaround time for clients. Also, that year, SRC took on TSL Laboratories' clients and assets after its owner's retired, which expanded the lab's capacity for gold and precious metal fire assay by 400 per cent.  
To round out the recent changes, the lab added a mineral characterization service, which provides mining and exploration clients the ability to test their ores' amenability to sorting and choose the appropriate type of equipment or sensor for sorting.
It's examples like these that keep SRC Geoanalytical Laboratories ahead of the curve and will help them to successfully adapt to industry change and growth in the future. 
Up For the Challenge 
Saskatchewan is ranked as one of the top mining jurisdictions in the world. With the recent uptick in gold prices, there's more interest from industry in exploring the province's potential to be a major player in the market. 
As the spot price increases for battery metals, some of the previously mined and explored base metal projects in Saskatchewan have more potential for further advancement.  As well, with the rapid expansion of the battery industry and favorable geology for battery metals, Saskatchewan has seen an increase in base metal exploration, along with the continued investment in advanced stage projects for base metals.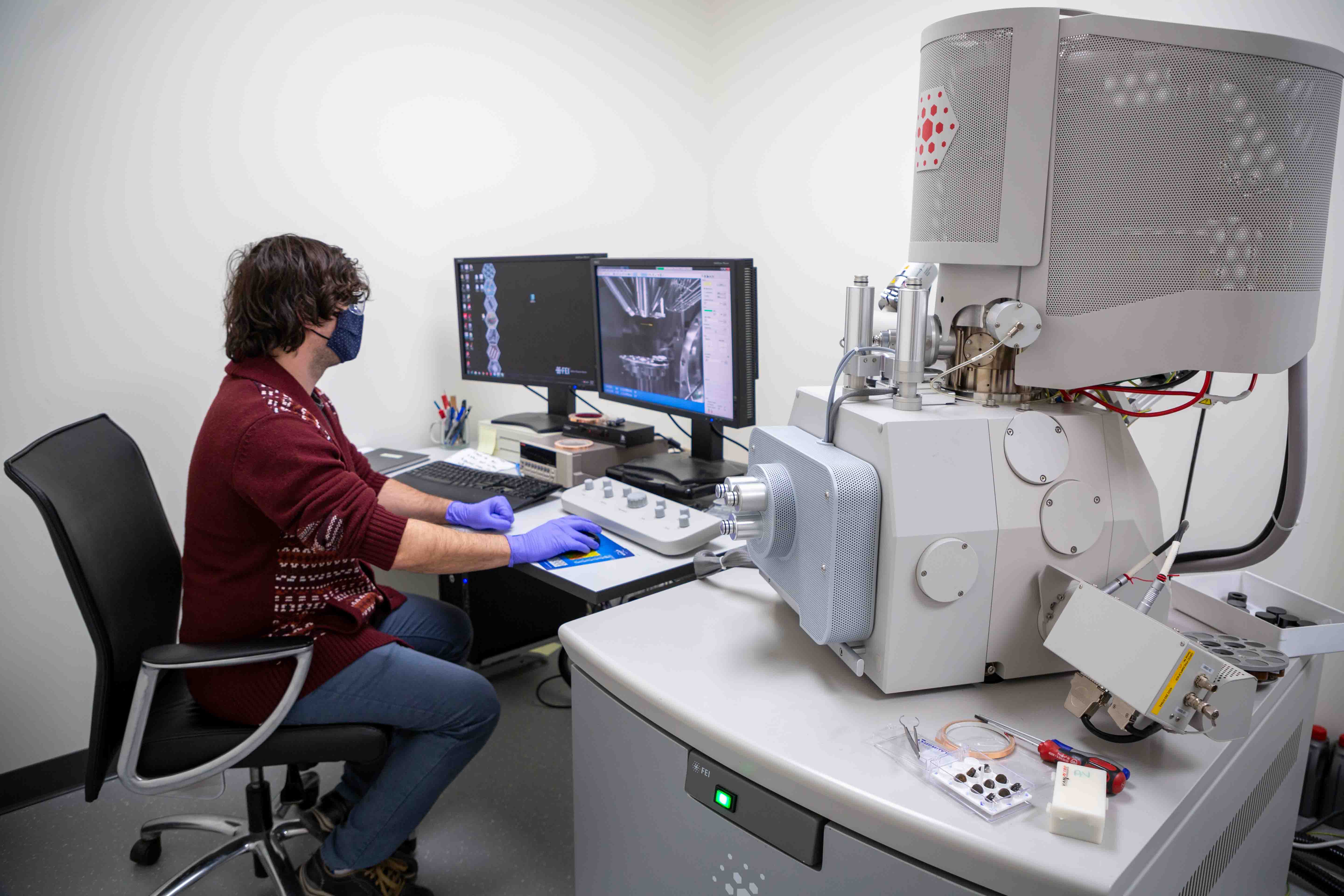 The Next 50
If the last 50 years are any indicator of the lab's ability to respond to changing industry needs, the next 50 will see the lab continue to evolve and expand its capabilities. While it's difficult to say exactly what the future might look like for the mining industry, there are trends and projections that will have significant impacts. 
"There will be many challenges for the mining and mineral exploration industry over the next 50 years and climate change will be one of them," say Millar. "Many of our laboratory processes use a lot of water and finite resources such as helium gas, and we are currently in the process of conducting the inaugural Climate Vulnerability and Adaptability Study in the Geoanalytical lab to evaluate how prepared SRC, the lab and the mining industry is for potential impacts from climate change."
SRC Geoanalytical Laboratories is continuously looking for new technologies to reduce its climate impact, such as installing acid scrubber fume hoods. The next phase for industry in mineral exploration is looking for deposits that are deeper and undercover. There are many new analytical techniques that being developed for lower-level detection of mineralization at greater depths. Also, investigating technology that can better detect ore at depth, or extracting ore at greater depths using methods such as in-situ mining, will be an important part of SRC's and Saskatchewan's mining future.
"Methods that look at the mineralogy, both before and after a drill program, will start to emerge in the coming years," says Millar. "We will also see more work across the full mining cycle, from exploration to remediation, which will require us to ramp up our analytical methods to meet the needs of our clients." 
The past 50 years at SRC Geoanalytical Laboratories has shown notable achievements in the evolution of geochemistry and mineralogy that have helped clients with their mineral exploration and mining operations. With an eye on new technologies and their finger on the pulse of industry, it'll be exciting to see what Millar and his team can achieve in the coming decades. 
Learn more about SRC Geoanalytical Laboratories' facilities and services.
This post was written by former SRC employee, Erin Shawaga.