Saskatchewan is home to the largest potash industry in the world and every operating potash mine in Canada, making up 45 per cent of the world's known reserves. As the potash industry has developed in Saskatchewan and around the world, SRC has provided technological support from its early days until now, helping to address the potash industry's challenges and growth along the way.
"We have served the industry from the beginning, from technological solutions to our analytical capabilities," says Bernard Gartner, Strategic Growth and Business Development Director in SRC's Mining and Minerals Division. "As one of the leading science and technology providers in the province, we will continue to serve the industry as technology continues to advance."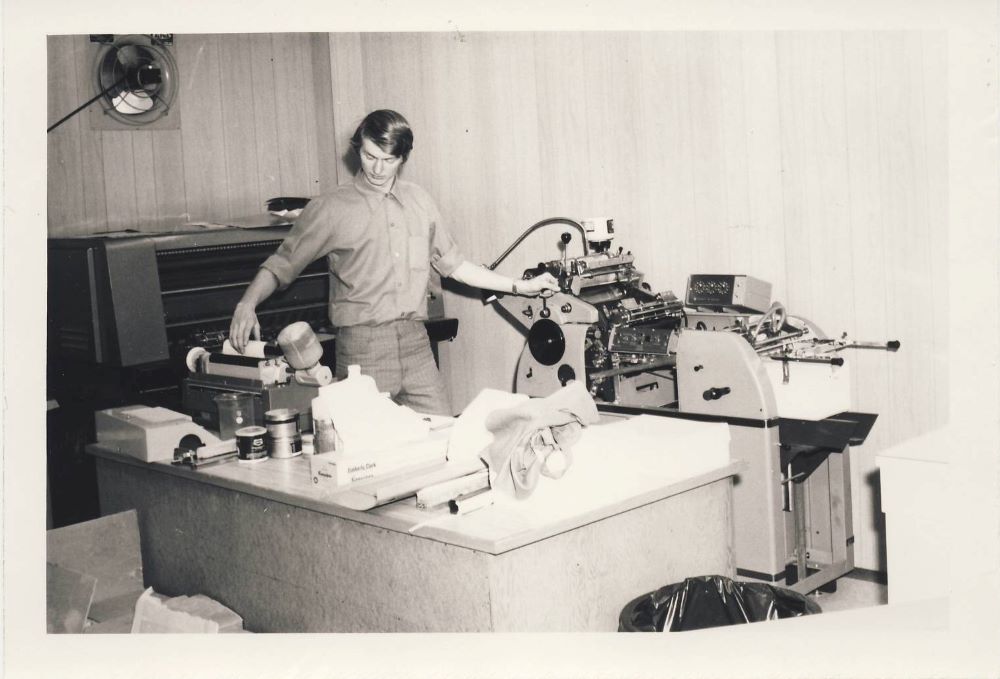 In the beginning
The province's history with potash, a key ingredient in fertilizers, began in 1941 after a discovery near Radville during oil drilling. Potash in Saskatchewan occurs in the Prairie Evaporite Deposit, the largest known potash deposit in the world. More discoveries were made in the 1940s and 1950s, and eventually geologists mapped the extent of the Prairie Evaporite, determining that it extends from central to south-central Saskatchewan (with a few kilometers in Manitoba). 
Production from the Prairie Evaporite was impeded in some places by issues with water inflow from a shallower formation, during the sinking of mine shafts; a problem that was solved through an innovative engineering technique to freeze the water-bearing formation.
It was during this time that the almost decade-old SRC began its work in potash when the Industrial Minerals branch of the Saskatchewan Department of Mineral Resources moved into SRC in 1956. This branch, and then SRC, conducted field and laboratory work in minerals, including potash for the development of fertilizer. 1958 brought the first working potash mine into production at Patience Lake near Saskatoon. 
Ramping up
The industry began in earnest with the opening of a second mine in 1961 near Esterhazy. The early 1960s saw a ramp up of the mineral work being done at SRC, which included potash resource characterization, potash solution mining and flotation process development. By 1970, the province was home to ten mines managed by 12 companies.
As potash development expanded in the 1970s, so did SRC's work for the industry. SRC conducted significant mineral exploration programs for potash in southern Saskatchewan and supported research into solution mining for the sector.
In the 1970s, SRC's Engineering Division pipeline group—now the Pipe Flow Technology Centre™—had established itself as a leading centre for research and development in the hydraulic transportation of solid materials and was supporting the potash industry's technological development.
In 1978, an SRC team first monitored particulate emissions from large industrial stacks to assist with regulatory compliance—a move requested by the potash industry. A year later, the program expanded into radon, coal emissions, dust and a broad range of pollutants.
In the 1980s, the Pipe Flow Technology Centre team continued to work with industry on potash tailings transport challenges. SRC also had a new multi-purpose mineral processing pilot plant and assisted with developing new mining and milling methods, including potash solution mining.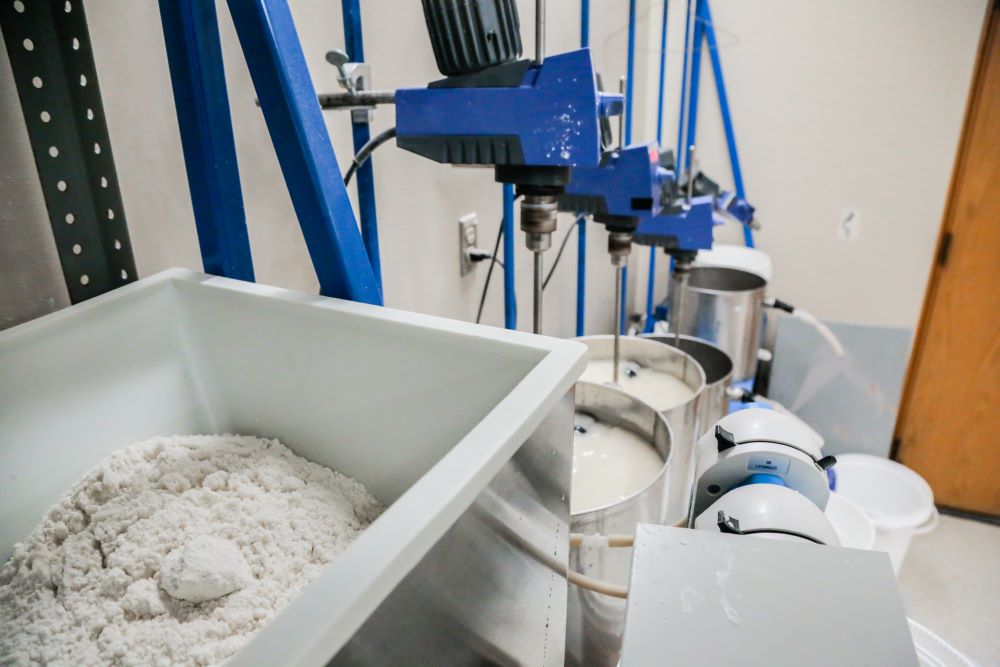 The 2000s
In 2006, SRC developed new assay methods for potash samples to meet industry demand. A new laboratory was established and SRC became home to one of the largest potash assay laboratories in the world, SRC Geoanalytical Laboratories. 
In 2013, SRC introduced a new QEMSCAN® service to help the mining industry with precise quantitative mineralogical analyses for mine project development, including potash. That same year, SRC opened a new mineral processing pilot plant to support the development and demonstration of new and improved methods for processing minerals, including potash. 
In 2018 and 2019, SRC also facilitated the development of innovation for underground machinery, including an instrument to measure the mine machine's progress and to detect wear on parts of the machine itself.
"SRC has been involved and will continue to be involved with exploration, from providing supplies for core logging facilities to sample preparation to analytical services for potash exploration samples," says Gartner.
Today
The mines that launched the province's potash industry are still in production today, and Saskatchewan produces 30 per cent of the world's potash annually.
"SRC has been active in the global potash industry for decades," says Dr. Jack Zhang, Director of SRC's Rare Earth Element Division and Manager of SRC's Mineral Processing team. "Our more recent work includes advancing the processes around SOP and MOP potash fertilizers." Potassium chloride (MOP) is the most common potash fertilizer, and the one found in Saskatchewan.
However, potassium sulfate (SOP) is considered a premium quality fertilizer and SRC is helping the potash industry explore its interest in SOP.
"The current potash recovery in Saskatchewan is a wet process, and we're working on ideas on how to make it a dry process," says Dr. Zhang. "We're also involved in projects to help add value to MOP. We have worked in advanced SOP processing and we're applying that knowledge to new ideas here."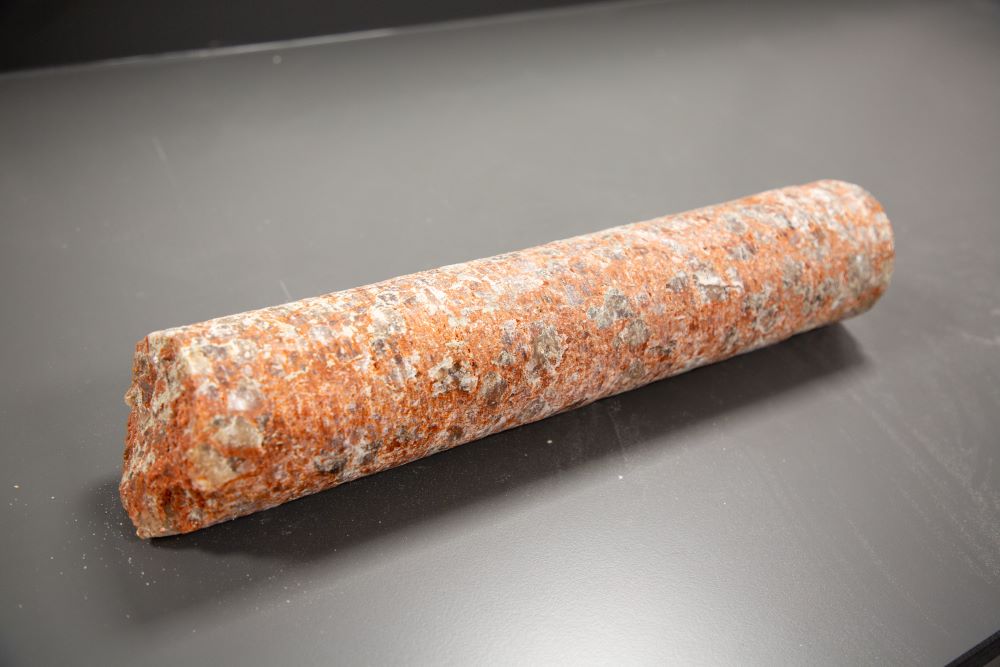 Helping Advance Saskatchewan's Potash Industry
SRC supports Saskatchewan and the world's potash industry in a variety of ways, including advanced analytical testing and mineral processing services, as well as research and development for models, and discovery and recovery of a wide range of minerals.
As SRC celebrates 75 years in 2022, our experts continue to work with potash producers in Canada and around the world, including Australia, Africa, South America and Europe. 
"Industry has always looked at SRC as a leading-edge research facility. As various issues arise in industry we're looked at as a problem solver," says Gartner. "If we cannot achieve a solution with current technologies, we work at designing the solution with our internal engineers and scientific groups. SRC works together with industry to deliver the best solution to move Saskatchewan's industry forward."
Resources
Looking for more information about SRC's work in potash? Check out these resources:
This blog post was written by former SRC employee, Brook Thalgott.