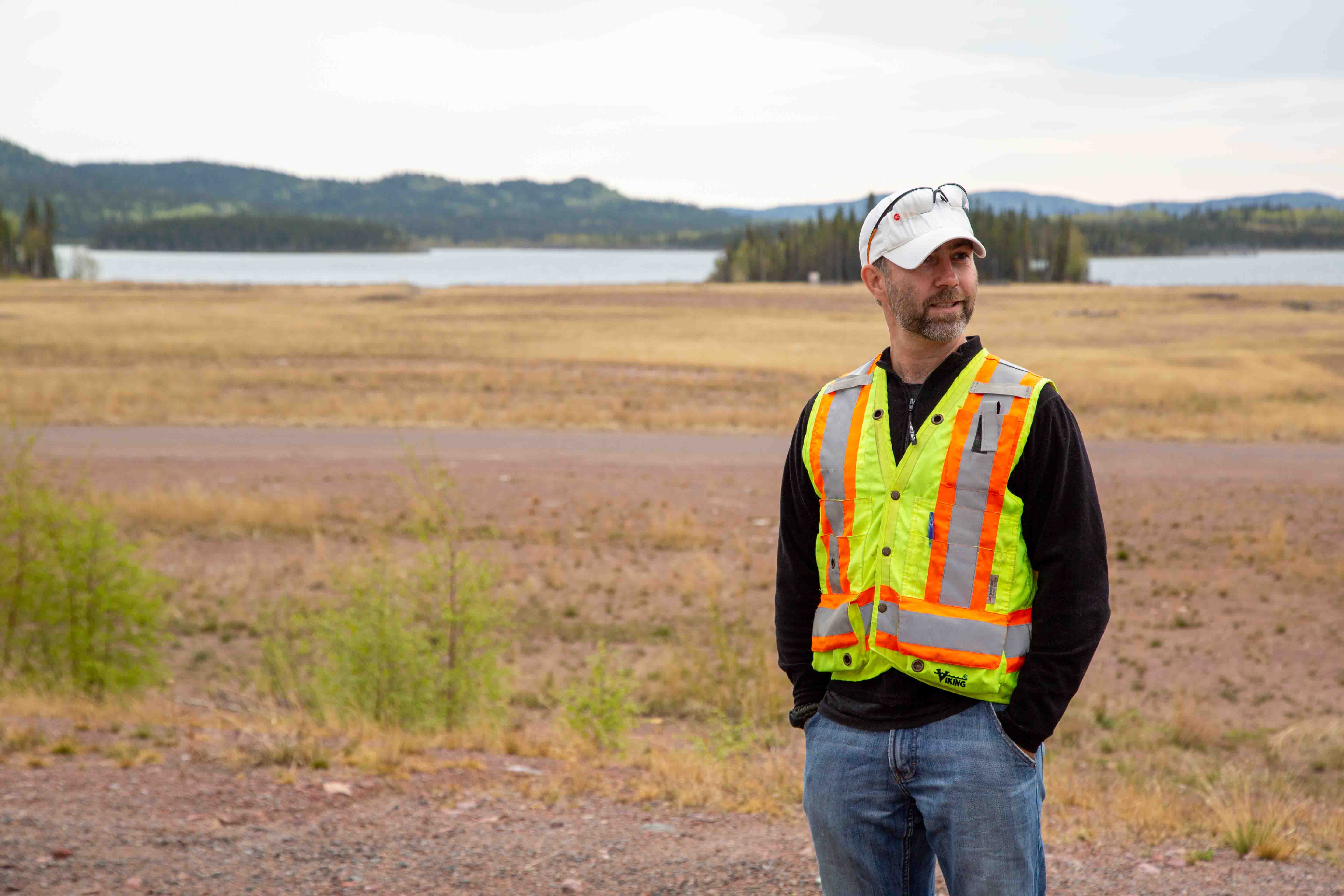 This story features former SRC employee, Ian Wilson. 
Ian Wilson enjoys a good puzzle, but when he started at SRC in 2012 as a project manager on one of Saskatchewan's biggest remediation projects, he was confronted with 37 different puzzles in the form of abandoned uranium mine sites scattered across remote areas of northern Saskatchewan. Never one to back down from a challenge—after all, he spent years as a soldier with the Canadian military—Wilson dug his heels in.
"Each of the 37 sites is unique. Yes, we can find commonalities and apply some templated approaches to make the remediation efficient and effective. But at the end of the day, each site is different, both from an assessment and a remediation standpoint," says Wilson. 
There is no one-size-fits-all solution to Project CLEANS (Cleanup of Abandoned Northern Sites), which is a multi-year remediation project SRC is managing to assess and reclaim abandoned uranium mine and mill sites in Saskatchewan. In order to tackle a project of this size, Wilson relies on the skills and knowledge of SRC's Environmental Remediation team: a multi-disciplinary group of experts he now leads who work hard in the office and field to find solutions to the complex problems at each site.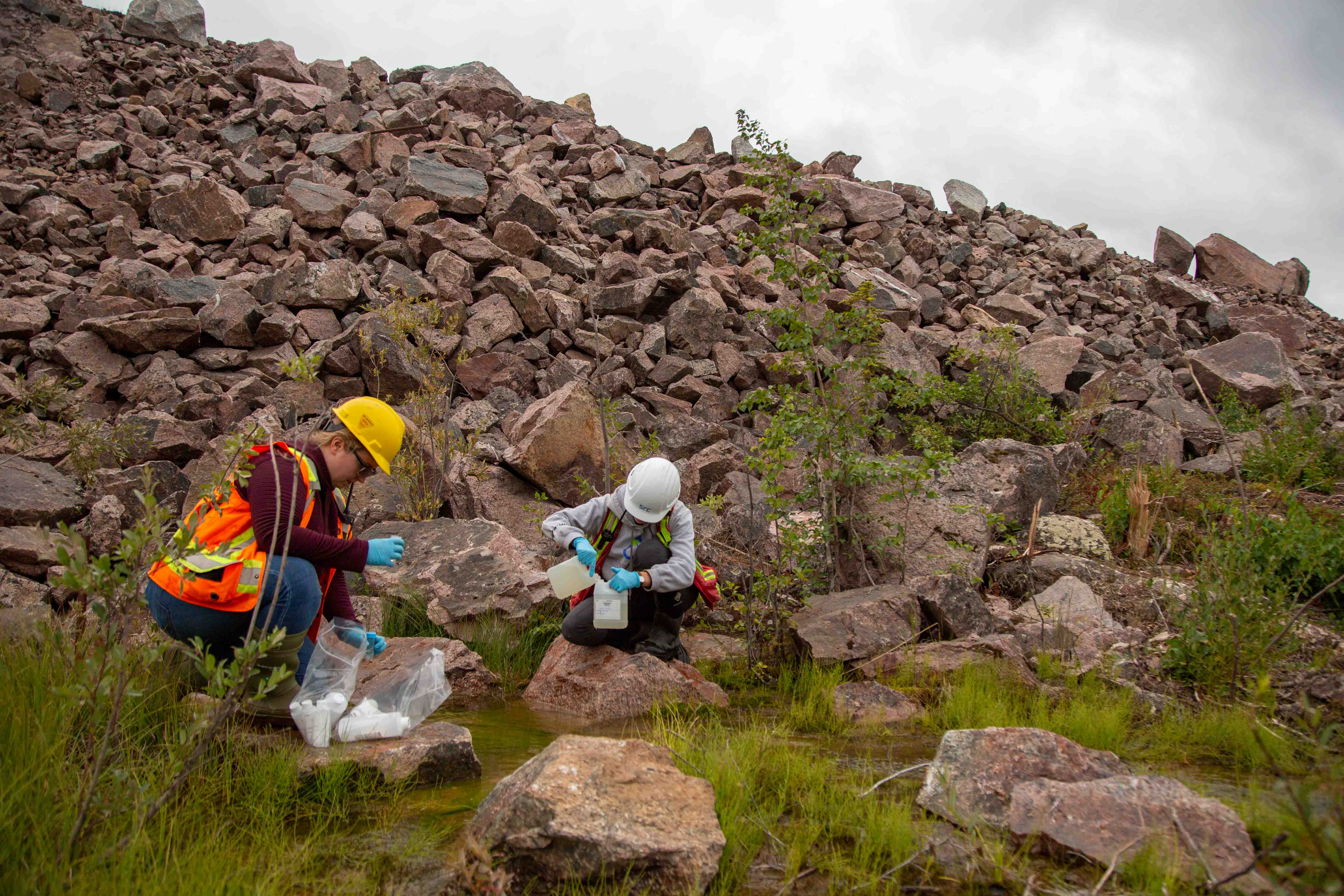 Building a team
A core team of about 20 scientists, engineers, project managers and support staff work on the project throughout the year. "When I started with SRC, we had several dedicated people working on the project and we've been able to scale up and recruit some world-class talent," Wilson says.
 "We've built a dynamic team around the needs of the project rather than trying to manage the project around the team's skills."
This is what makes SRC's approach to remediation unique. "They're the lifeblood of this project."
On the team is a nuclear ecologist who is world-renowned for his research on Chernobyl. "He understands how radionuclear material interacts with the environment, which is an exceedingly important aspect of this project, particularly in the assessment stage." There are also experts in natural revegetation, data management, project management and coordination, logistics, community engagement and geospatial imaging. 
"We're also fortunate to employ summer students through our Aboriginal Mentorship Program," says Wilson. "They bring a fresh perspective to the work. Many of these students form connections to these communities, so they want to be part of the clean up."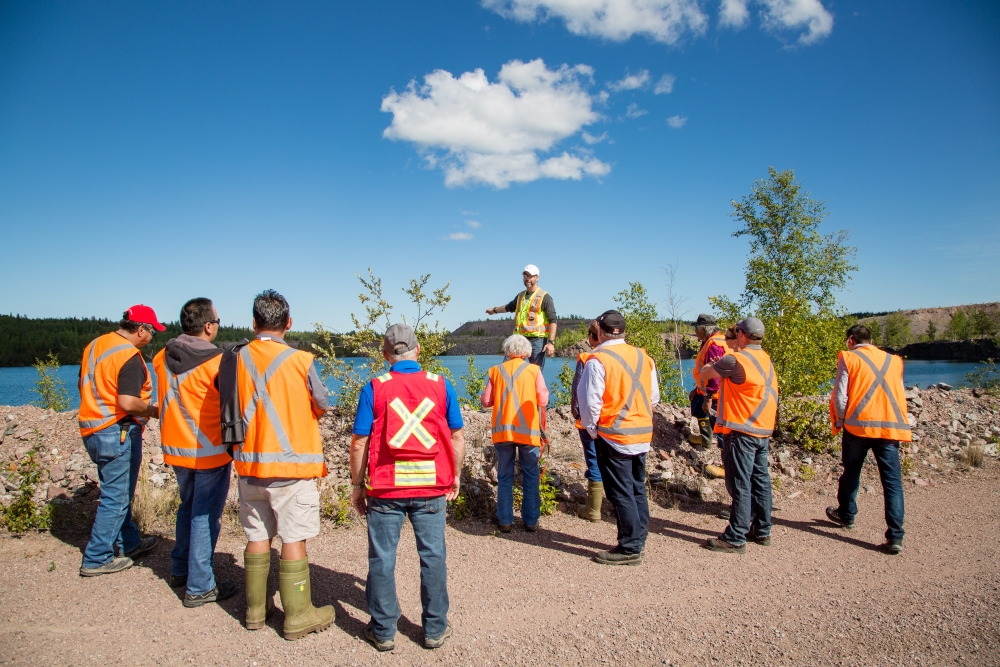 Community engagement
Remediation work has created opportunities for employment and skill development in the communities through SRC's contractors. "It's really important to us that the communities not only benefit environmentally from this work, but socially and economically too, long after we're gone." Sustainability is a core component of SRC's remediation strategy and is most evident in its approach to procuring contractors and consultants, which includes a heavy weight on targeted metrics related to using local employment, equipment, businesses and supplies. 
The role of community engagement for SRC goes well beyond procurement. Engaging and communicating with Indigenous groups and other community stakeholders early in the project is an important methodology for success, Wilson says, especially in isolated northern areas. "By starting early in the process and continuing to build and maintain relationships throughout the life of the project, we gain the trust of the local community and the project will see real, beneficial participation." 
Wilson has heard directly from many community members about the historic lack of engagement from industry in the past where engagement was just another box to check or was avoided altogether. "Through past conversations with many companies, I've heard about worries related to community engagement because of the effort involved. It does take a lot work and it is hard, but you must do it in order to work effectively in and with these communities. They are a partner in the project because in many cases, its their backyard you're working in."
It's also important to understand that community and stakeholder needs in a project or area may not remain static. Engagement and communication strategies for projects are most successful when rights and stakeholders are made to feel a part of, and take ownership of, processes within the project.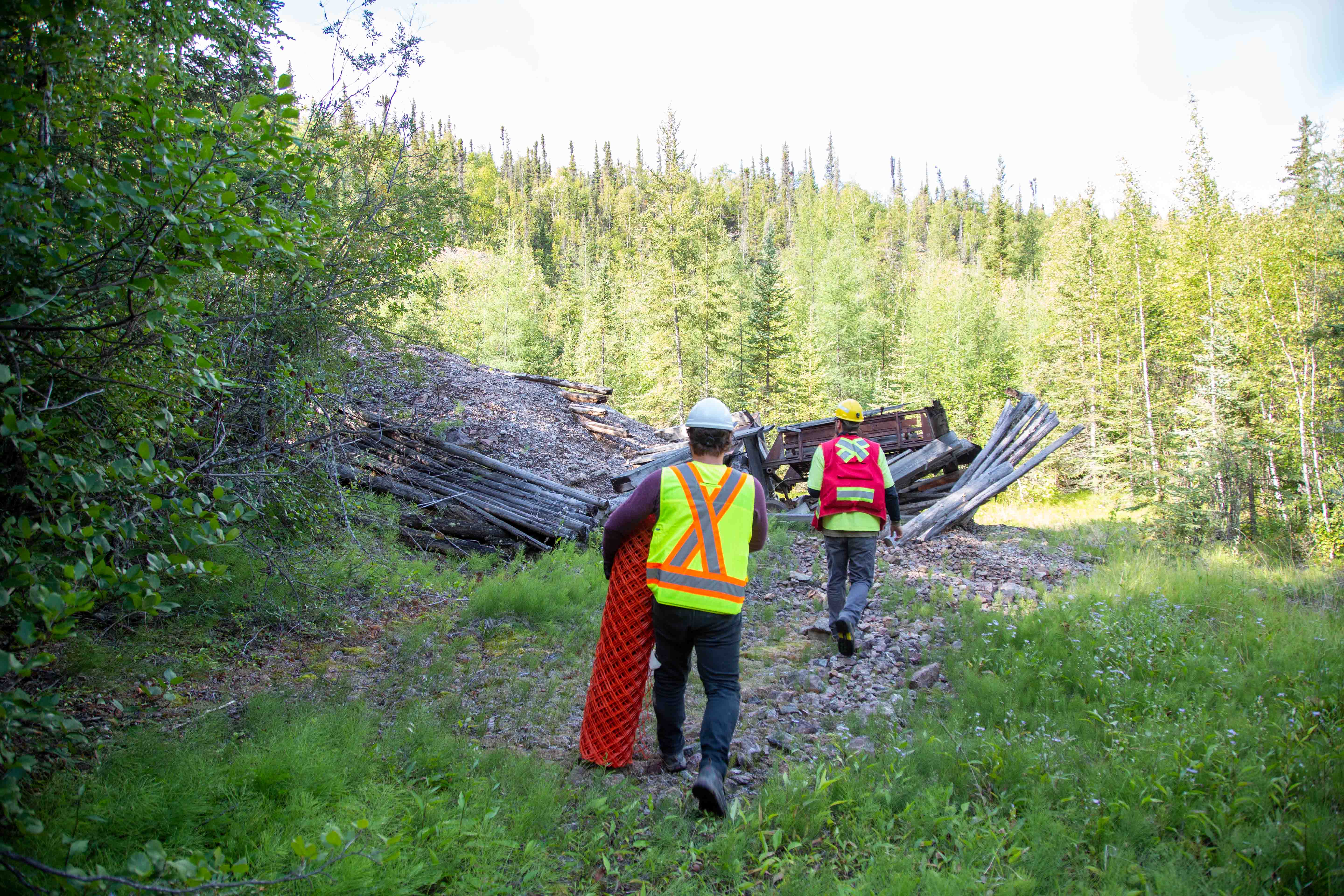 Lessons learned
The 37 abandoned uranium mine sites in northern Saskatchewan are just a small sampling of industrial sites that need remediating around the world. What makes this remediation project unique is that Saskatchewan is a pioneer in uranium mining and was one of the first uranium producers in the world, but it's also one of the first jurisdictions that recognized abandoned sites needed to be assessed and remediated to reduce risks to the public and environment. 
"I feel globally, that Saskatchewan and SRC are ahead of many other jurisdictions regarding remediation approaches," says Wilson. "Other jurisdictions are in the early stages of assessment and remediation and they're looking at Saskatchewan and wanting to learn from our experience." The project team has learned a lot of valuable lessons along the way and developed some novel approaches using SRC's internal expertise and facilities.
Project CLEANS has multiple levels of regulators, communities and stakeholders, all with different perspectives and expectations for how the work should proceed. Another challenge is that the sites are in remote and isolated areas, sometimes only accessible by boat or plane. This poses logistical and safety challenges for getting crews and equipment to the sites, especially when the weather can be unpredictable. 
"Everything we do has to be safe, proactively safe," Wilson emphasizes. "Safe by design, not by luck."
"We have to look at safety and our work this way because we're often far from emergency facilities." The entire team receives comprehensive safety training throughout the year, including motorized vehicle, first aid, wildlife and survival training.
Strategy is another key aspect of the project, during both the assessment and the remediation phase. The team works with communities and stakeholders to find ways to merge local traditional knowledge and science into project plans. "The communities get a lot of information from us, but we get just as much information from them, which helps inform the project from all angles. It's good business for both sides," Wilson says. 
This integrated approach is necessary as Project CLEANS is publicly funded, which means that all the stakeholders involved, from government to communities, need to know they're getting the best value for the work being done. "We contract out a lot of the construction work, but the research, the science aspect is being done in-house. SRC is a multi-disciplinary company, which I think is an advantage because we can develop the science and then apply it in the field. I can put a problem out there and I know someone at SRC will find a solution. Not a lot of companies can say they can do that using their own resources."
SRC has already completed remediation work at the Lorado Mill Site, one of two complex sites out of the 37 that are part of Project CLEANS. Tailings remediation at the Gunnar Mine and Mill Site is nearing completion and the second phase of work related to legacy debris and waste has begun. Several of the smaller mine and exploration sites have been cleaned up, which involves remediation activities such as constructing proper closures for mine openings and demolishing buildings.
While there is still a lot of work left to be done before all the sites are transferred to Saskatchewan's Institutional Control Program, Wilson says they've come a long away since the project started in 2006. "These sites were abandoned in the 50s and 60s and we've had to basically recreate their footprint using historical maps because they were completely derelict. It's rewarding to see so many people come together to work on this project. We're all driven by the same end goal—to see the land returned to nature."