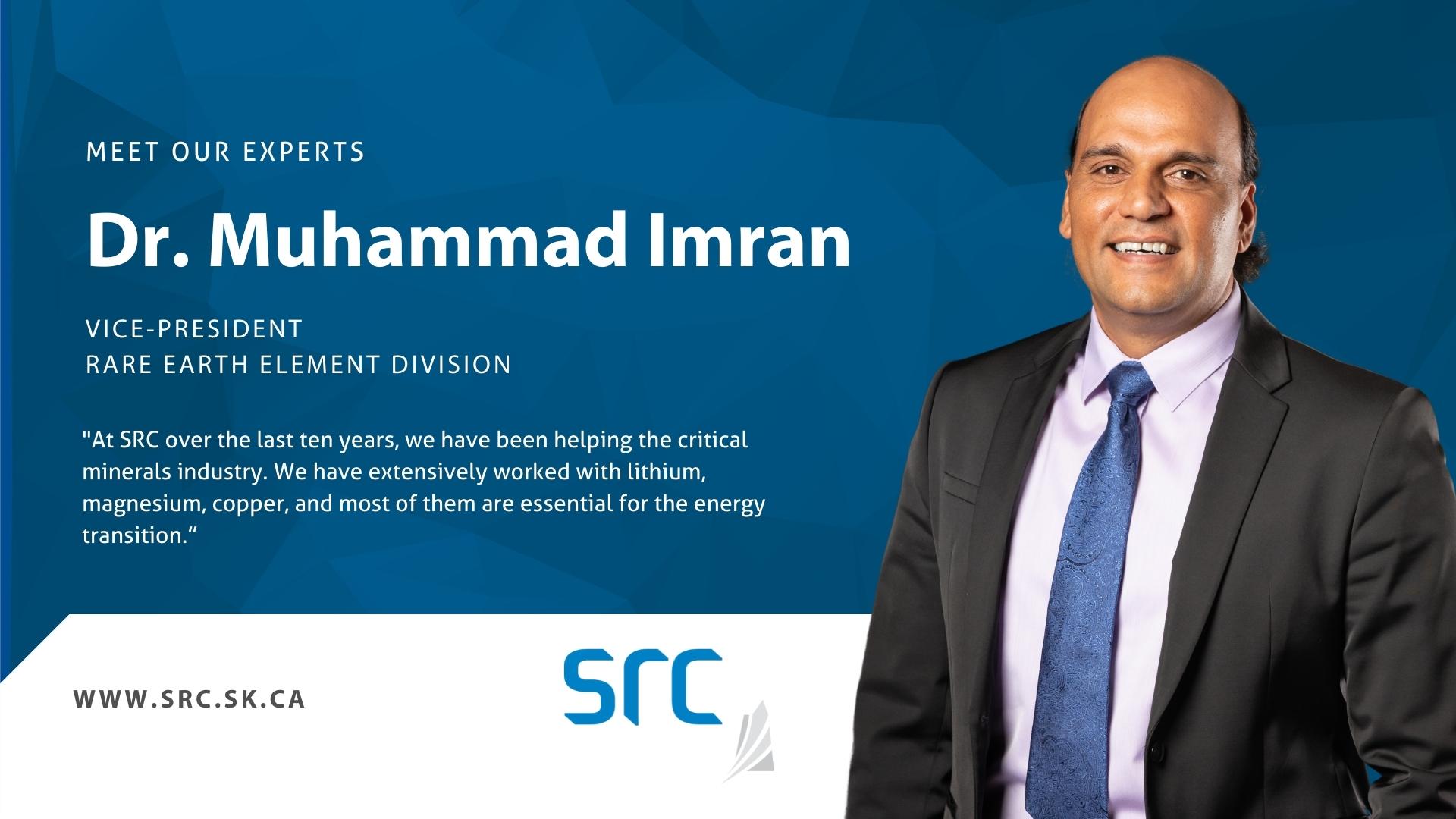 Critical minerals are the on the minds of businesses, organizations and governments around the world due to the integral role they play in energy, defense, telecommunications and more. 
With Saskatchewan home to 22 of the 31 critical minerals including rare earth elements, SRC's coming Rare Earth Processing Facility (a first in North America!) is positioned to lead the way in bringing individual rare earth elements to market and securing Canada's position as a leader in the space.
Meet Dr. Muhammad Imran, Vice-President, Rare Earth Element Division
Dr. Muhammad Imran is leading SRC's Rare Earth Element (REE) Division.
A long-time SRC employee, Imran is a chemical engineer by profession. He joined SRC as a research engineer in 2009 and began his PhD studies not long after. He started in SRC's Energy Division in Regina, working in heavy oil and bitumen process optimization and process development and was promoted to director of operations of the Energy Division in 2018.
"In 2020, SRC got the opportunity to build the REE Facility and I was offered the position as vice-president for the division," says Imran. "It's a big challenge and we're moving in the right direction."
Imran says the biggest challenge so far is not having footsteps to follow in. However, SRC's REE team is both strong and skilled in engineering and processing, with the ability to implement knowledge to form this leading-edge industry. In fact, SRC has decades of experience in concentration and separation technologies of REEs from various minerals, as well as operational experience.
Dr. Jack Zhang and Dr. Baodong Zhao of SRC's Rare Earth Element Division are co-authors of various papers and a book on rare earths separation. SRC has developed and piloted many REE concentration and separation processes for mining companies in Canada and across the world.
Rising to the Challenge
Imran also notes how vital critical minerals are in the energy transition, and how SRC is positioned as experts in both clean energy and the needed minerals. Without critical minerals, there is no concept of clean energy.
"At SRC over the last ten years, we have been helping the critical minerals industry," he says. "We have extensively worked with lithium, magnesium, copper, and most of them are essential for the energy transition." 
Critical and Key
According to Imran, critical minerals cover the clean energy spectrum and are in everything from solar panels to electric vehicles to batteries and much more.
"For example, lithium and magnesium are important in producing magnets, and those are key ingredients for electric vehicle motors," he says. "On the electricity side, copper is a key ingredient."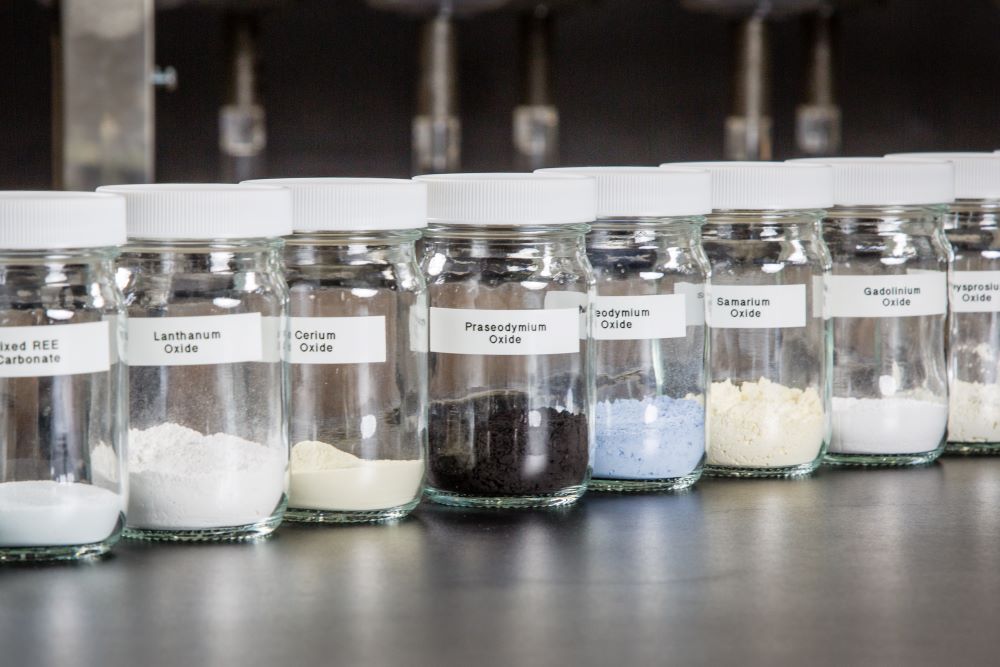 Moving Down the Line
Not only is the mining of critical minerals important for Canada and industry, but so is the processing and build out of a secure, reliable supply chain. This is where SRC and its REE Facility finds itself.
"There are hurdles in the supply chain of critical minerals, especially now with the energy transition," says Imran. "Mining is just the first step. Processing is next, and that can take different processes. Plus, we need good supply chain integration. The goal is vertical integration."
Vertical integration is where all parts of the supply chain work together from the upstream operation to the midstream processing and finally the downstream usage.
Looking Out
SRC's REE Facility is a key to the vertical integration of the critical mineral supply chain, bringing together the streams so that the entire industry can thrive. 
"We'll be fully operational in the next two to three years, doing our part to bring the concept of vertical integration to critical minerals," says Imran.
Imran points to the uranium and potash industries as examples of how Saskatchewan can rise to this challenge. Both industries were developed from the ground up here and are now major players in the world market. "We're here to prove our demonstration model to attract more investment," he says.
"After that, we see this industry growing the same as previous mining sectors. The product is not the issue—it's feeding the industry itself. That's what we're here to do."
Learn more about SRC's Rare Earth Processing Facility and rare earth element services.
This is a contributed blog post from former SRC employee, Brook Thalgott.