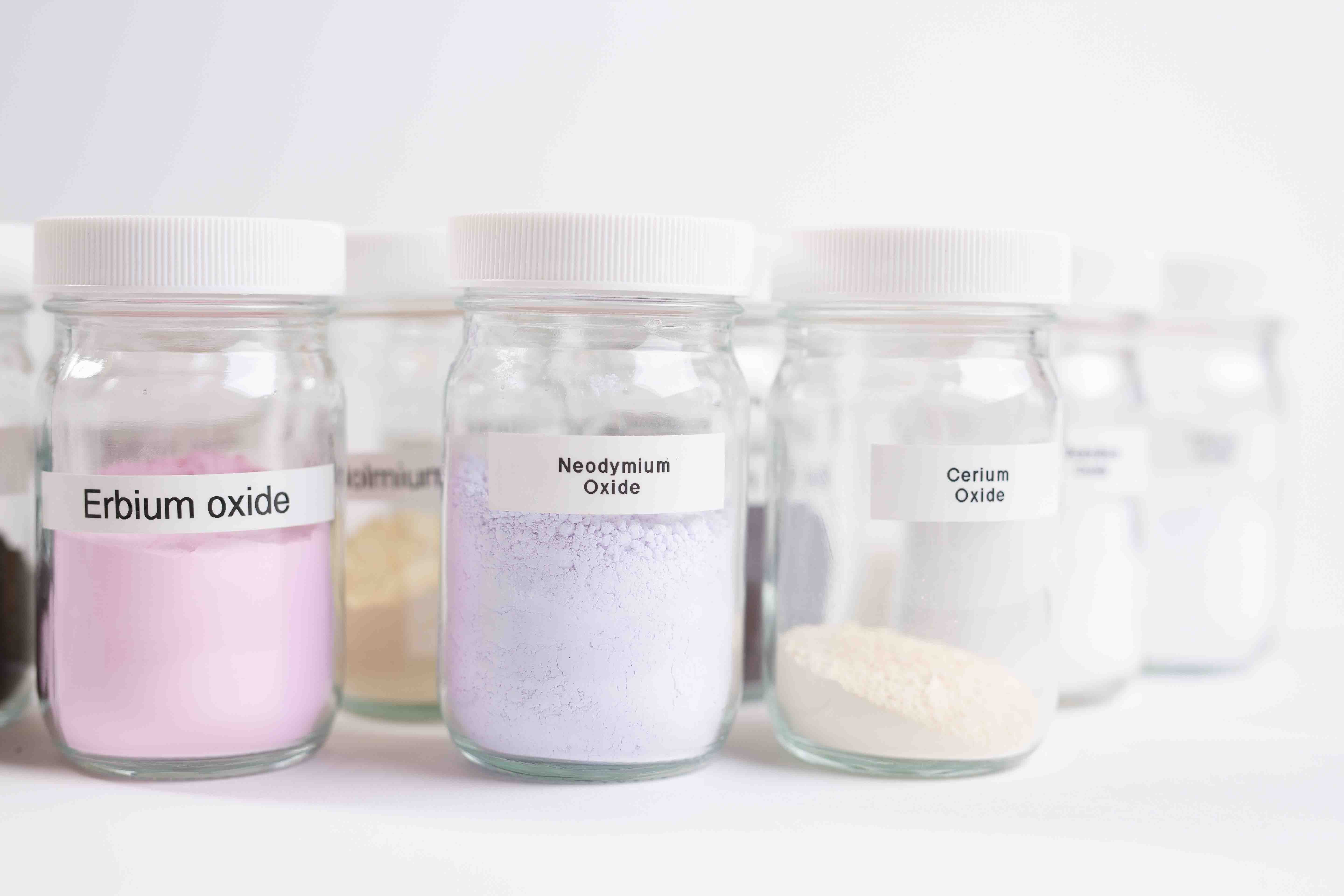 Updated April 19, 2021
In the coming decade, the need for rare earth elements (REEs) will increase many-fold due to their importance in high-growth technology areas such as wind turbines and electric cars. Canadian rock formations hold 12 per cent of the world's rare earth elements measured resources. But currently, no REEs are being processed in Canada due to both a Chinese monopoly as supplier and end user, as well as the lack of a fully developed supply chain in North America.
We're looking to change that by securing an early and important piece of the supply chain for industry – a Rare Earth Processing Facility. The $35-million dollar Facility was announced in the summer of 2020 by the Government of Saskatchewan. The Facility will be located in Saskatoon, Saskatchewan and completion is slated for the fall of 2022. 
The Facility, a first-of-its-kind in North America, will begin to establish a REE technology hub in Saskatchewan, forming an industry model for future commercial REE initiatives and supply chain development.
Commercial processing plant
A key element of the Facility is a commercial processing plant, which will include hydrometallurgical processing and separation stages and treat monazite concentrate at approximately 60 per cent concentration (total rare earth oxide grade).
Monazite is a source of mainly so called "light" REEs (especially cerium, lanthanum, praseodymium, neodymium) which are some of the critical elements for the permanent magnets used in clean technologies. SRC will work with the mining industry to secure this feed stock from across Saskatchewan, Canada and internationally.
The treatment capacity of the Unit will be 3,000 tonnes per year of monazite concentrate. An intermediate concentrate of mixed rare earth oxides will be produced from the Monazite Processing Unit and further processed in a Separation Unit to produce individual rare earth oxides, as the market requires. These will be sold by SRC and further refined and processed to provide the inputs that original equipment manufacturers (OEMs) require.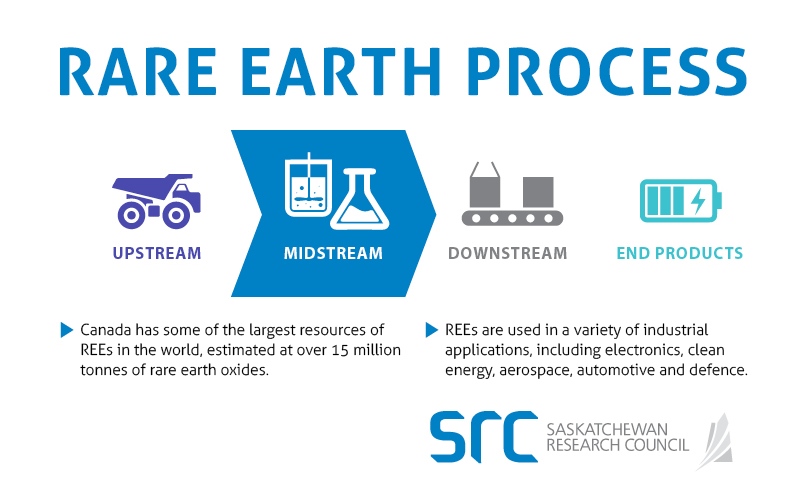 SRC's Rare Earth Processing Facility will follow the most stringent operating standards. To minimize the risk for the environment, the plant will be designed to have zero liquid discharge, which means that there will be no solution waste streams that are released into the environment. All solid waste will be handled and disposed of properly following regulations and procedures, as SRC and mining companies in Saskatchewan currently do.  
REE expertise
SRC has decades of experience in testing and developing concentration and separation technologies of REEs from various minerals, as well as operational experience. With mining clients in Canada and across the world, SRC has developed and piloted many REE concentration and separation processes.
This experience, combined with being located within Saskatchewan's world-class mining jurisdiction that has a vibrant and sustainable uranium industry, are key assets to future success. The uranium industry also produces a REE-rich solution waste stream (containing mainly so called "heavy" REEs) that can be an additional feed source for the plant, as markets require. 
SRC currently offers a large variety of REE services through existing service lines and facilities. These include:
Rare earth processing technology development and commercialization from monazite, bastnaesite, apatite and uranium processing waste
Uranium tailings processing and treatment; recovery of thorium and uranium
Validation and demonstration of rare earth processing technologies in bench, pilot and semi-commercial scale
This will mean that mining companies around the world will have the option to sell their feedstock to a North American Rare Earth Processing Facility for the first time.
In the future, SRC plans to use this Facility as a starting point for the creation of an REE technology hub, which will likely include developing downstream and upstream aspects of the REE supply chain. Future development also includes new applications for lanthanum and cerium. In order to do this, SRC is currently developing capabilities for downstream rare earth product development and the production of magnets and alloys. 
The future certainly looks bright for the rare earth elements industry in North America and this Facility and the proposed REE technology hub will play a key part in securing a supply chain right within Canada. 
For more information, please visit www.src.sk.ca/ree.