Chennoa Tracey was a fourth-year Mechanical Engineering student at the University of Saskatchewan and a student in SRC's Aboriginal Mentorship Program. We welcome Chennoa to the blog and thank her for sharing her experience!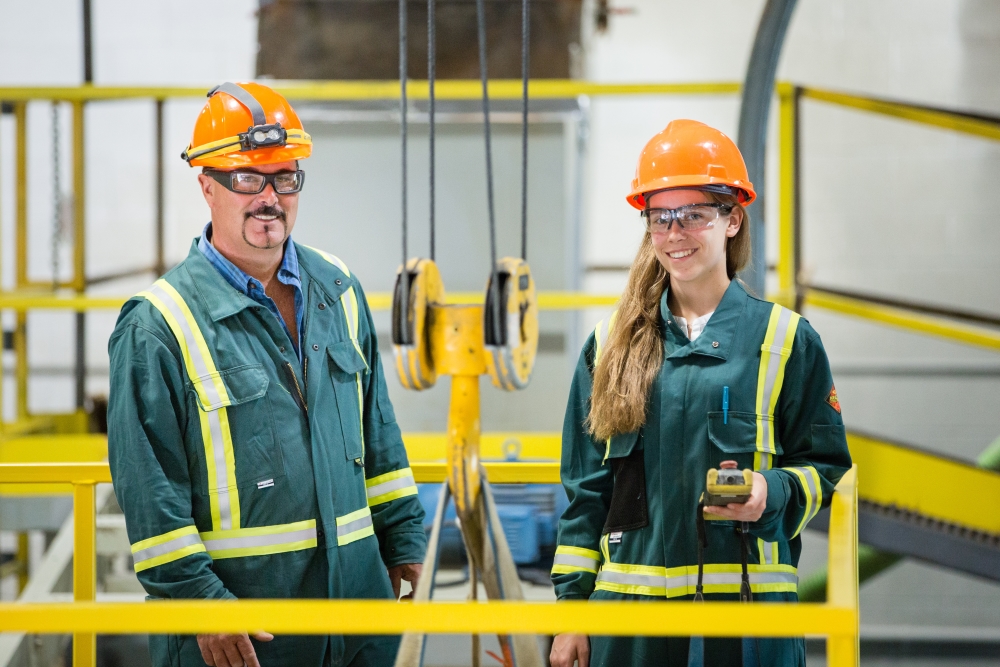 When I was younger, you could always find me building and designing. What started out as plastic stackable brick buildings and cars turned into more complicated projects like homemade swings, teeter totters and benches. Now, as an engineering student, I'm designing parts for machines and making sure they last.
I was looking for an opportunity to build and practice my design skills when I heard of the Aboriginal Mentorship Program (AMP) through my university. I knew a past participant who had benefitted from the program. There weren't many applied learning opportunities at the time in my field. It was a relief knowing I would have personal guidance, gain experience in my field and make contacts with industry before graduation.
THE PEOPLE
Based on my background in mechanical engineering, I was matched with my mentor, Sheldon Hill, in SRC's Industrial Engineering business unit within the Mining and Minerals Division. I didn't just gain a mentor though, I gained a whole team of mentors and coworkers I could go to for help. I met the other AMP students and became friends with them over the summer. We co-organized an employee volunteer event, and through sharing our personal experiences in AMP, learned about the different work being done at SRC. So not only did we learn from each other, we also had a great group of mentors in the program who took us to the next level of our education.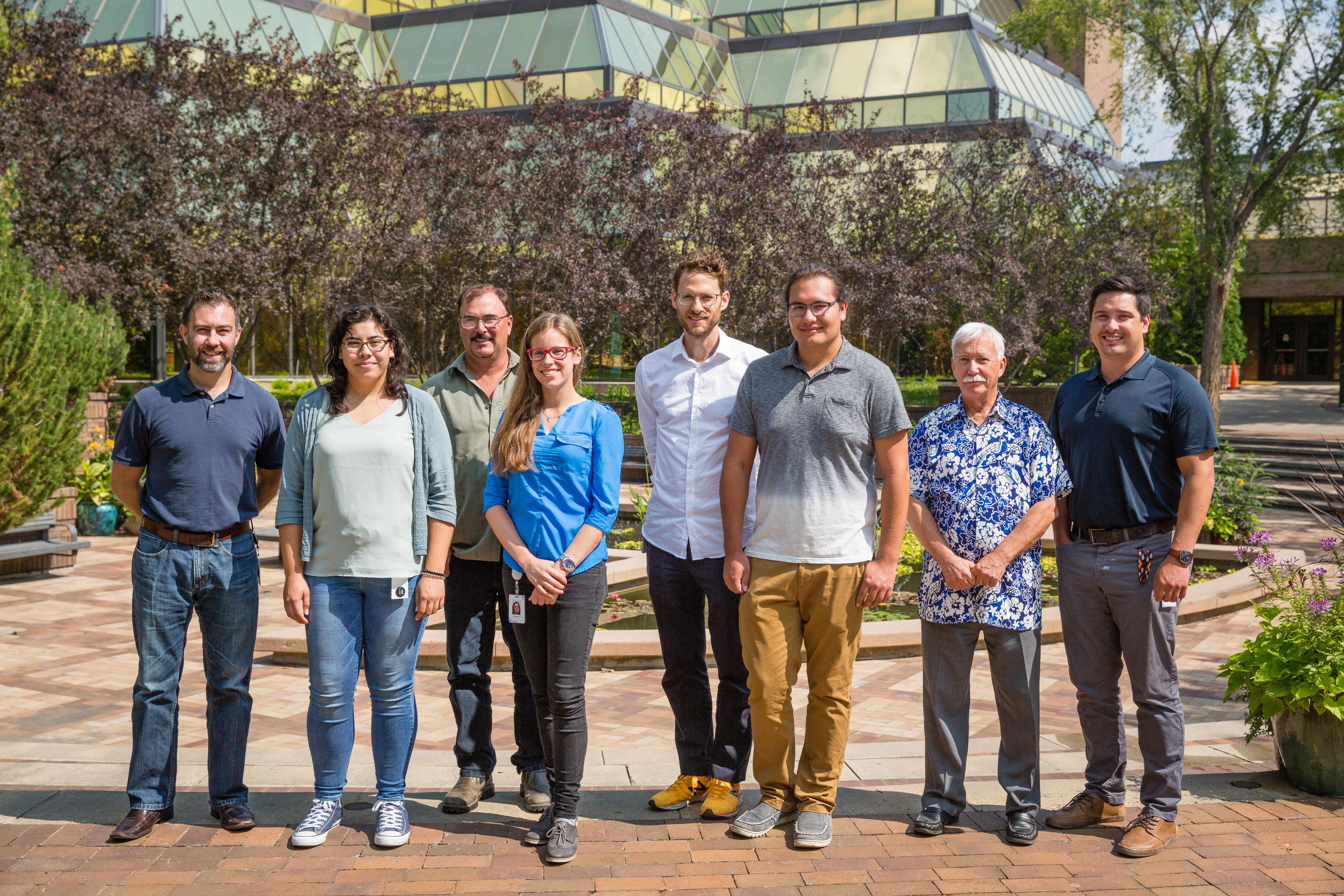 Sheldon and I met semi-regularly to review my progress and I met with the AMP coordinator as well to ensure I was getting the most out of the experience. Some of Sheldon's goals for the summer included teaching me topics that are nonexistent or too briefly discussed in university, and getting me involved with the engineering design process, ensuring quality standards are met and supporting the industries within Saskatchewan.
THE JOB
My skills and knowledge in design, basic engineering, and design software were put to use quickly and expanded upon. Part of my job included using the new information I'd learned to design and update parts, see the equipment commission process and learn how Standard Operating Procedures are developed.
A very experienced and respected engineer at SRC also sat down with me to go more in depth about topics such as how to analyze and design blower fans, welding analysis, column buckling, and assessing fatigue due to vibration and cyclical loading. These are topics companies from different sectors experience problems with, which aren't consistently taught at university.
To fully understand how parts function and fit in with the rest of the machinery, I went on site visits to different companies around Saskatchewan. I collaborated with millwrights and site supervisors, tested and prototyped parts, and learned about processing potash and diamonds. There was one project where I made changes to an existing part, created the design drawings, sought quotes for fabrication and painting, assembled the parts with hardware and delivered the parts to see the installation. It's a great feeling having your work become tangible, and I am thrilled that my work is being used in industry.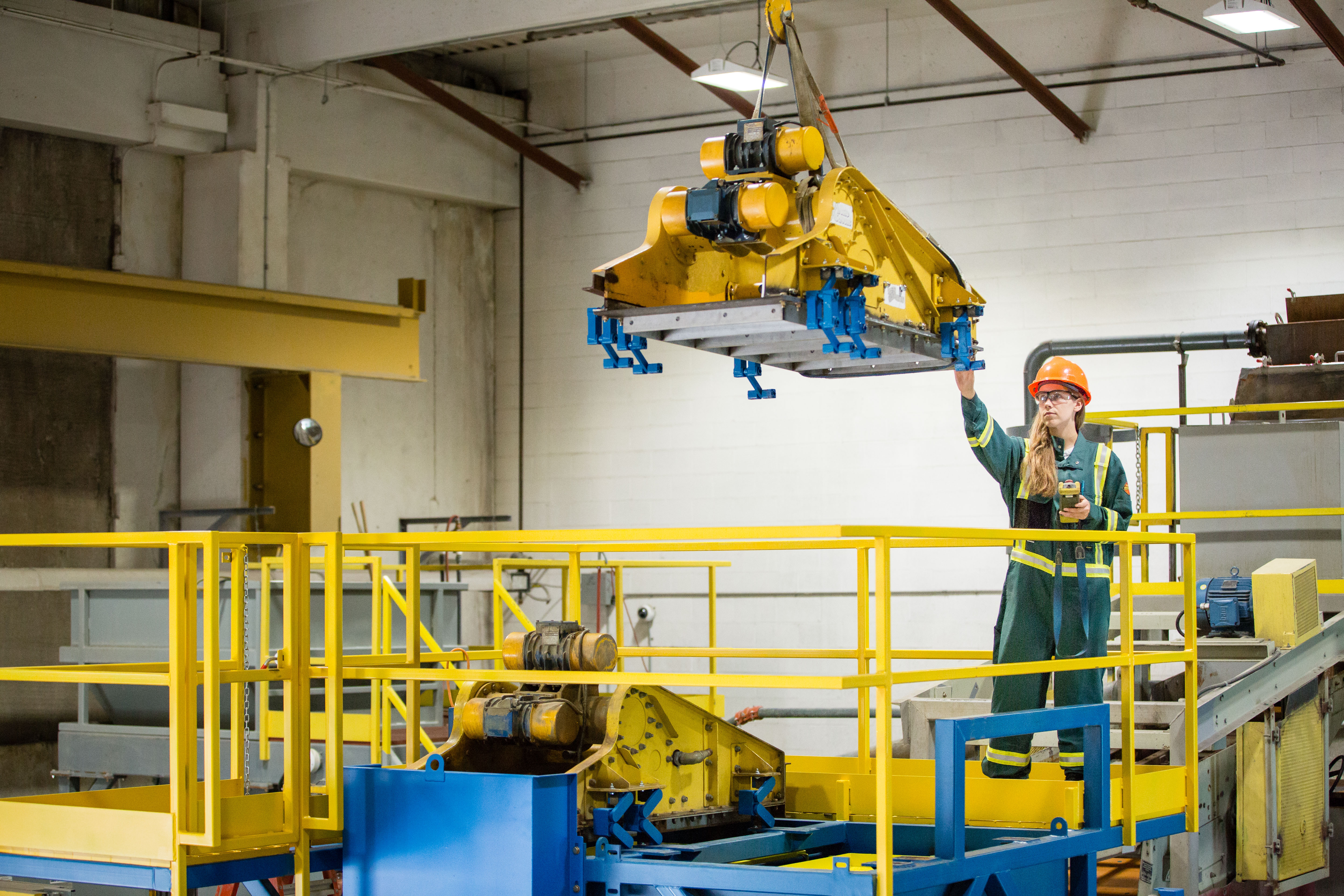 Even though I was in the Industrial Engineering business unit, I was able to see what other areas SRC works in as well. I was intrigued to see a uranium processing lab, watch diamond extraction take place and learn about the work being done to remediate the old abandoned mine sites in northern Saskatchewan.
THE EXPERIENCE
Overall, AMP has shown me more of what kind of engineering opportunities there are in Saskatchewan, has taught me skills beyond what I would have learned in university and given me the opportunity to grow the skills and confidence needed be a competent engineer in the future.
About SRC's Aboriginal Mentorship Program
SRC is proactively recruiting students for its Aboriginal (First Nations, Inuit and Métis) Mentorship Program (AMP). The Program aims to connect Aboriginal post-secondary students in the STEM disciplines with SRC mentors in the same or similar disciplines to help them take their education and experience to the next level.
AMP includes coaching and mentoring throughout the school year to help set students up for success, along with meaningful summer employment and opportunities to help students develop skills and gain work experience that will help them in their studies and future careers.
For more information, visit the AMP website.
Related Posts