Jaz Gatin is an Environmental Biology student at the University of Saskatchewan and was also a student in SRC's Aboriginal Mentorship Program (AMP). We welcome Jaz to the blog and thank him for sharing his experience!
Throughout the university experience, students like myself become well-equipped with the foundational knowledge and theories needed within their area of focus. However, it is the practical application of knowledge through hands-on learning that enables us, as students and prospecting employees, to identify opportunities and challenges. Even more so, it's often challenging for Aboriginal students and graduates, like myself, to find meaningful work related to their degree within their communities.
Competition for jobs is tough after graduation, so having the opportunity to gain related work experience while in school provides students with useful tools to help with future career planning. So when I heard about SRC's Aboriginal Mentorship Program (AMP), I thought this would be a good opportunity to gain experience, obtain knowledge, network with professionals and develop my resume.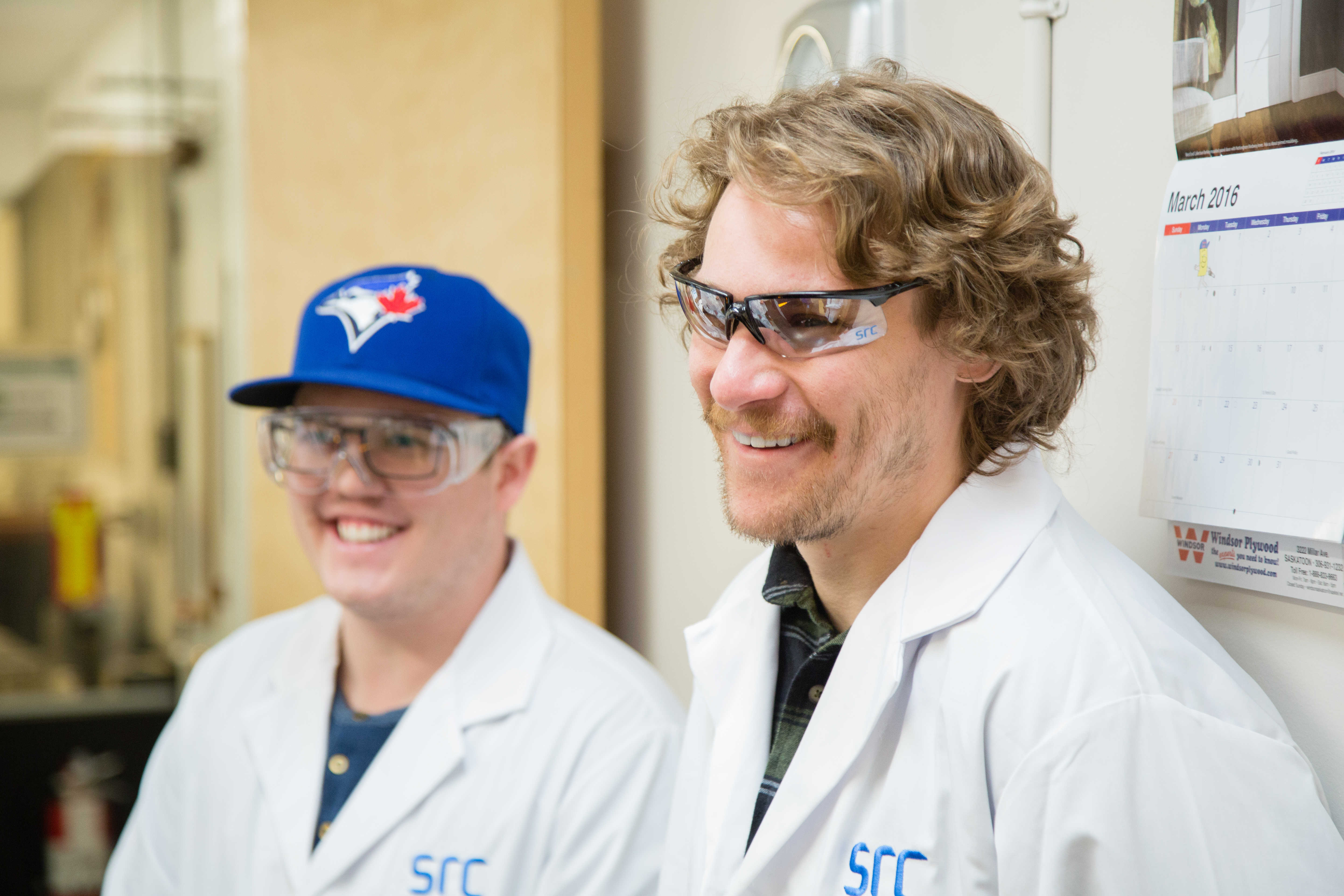 Working in a team and with a mentor
I was one of six students in SRC's AMP program this past year. My interests and area of study fit well within SRC's Environmental Performance and Forestry team. It's a small team, which was awesome as I got to work one-on-one, as well as independently, on a number of different projects.
The program matched me with mentor Mark Johnston, a distinguished scientist with expertise in ecosystem and forestry sciences. Mark was a great mentor; he readily took the time to ensure I was getting the most out of my experience. Mark not only included me in current projects, but he appointed some of the project duties to me and then provided valuable feedback on my work.
Balancing office and field work
I had a balance of office and field work while at SRC, which fit well with my lifestyle allowing me to be at home with my family most evenings and finish a chemistry course. The office work focused around writing literature reviews, reviewing reports, assisting in writing proposals and preparing protocols for field work. Whereas my time spent in the field consisted of flying UAVs, measuring trees, conducting ecosite classifications and taking core samples in wetlands. I'll never forget walking through the wetlands in the Duck Mountain Provincial Park Wetlands, waist deep in water and trying to bend down to obtain a peat sample.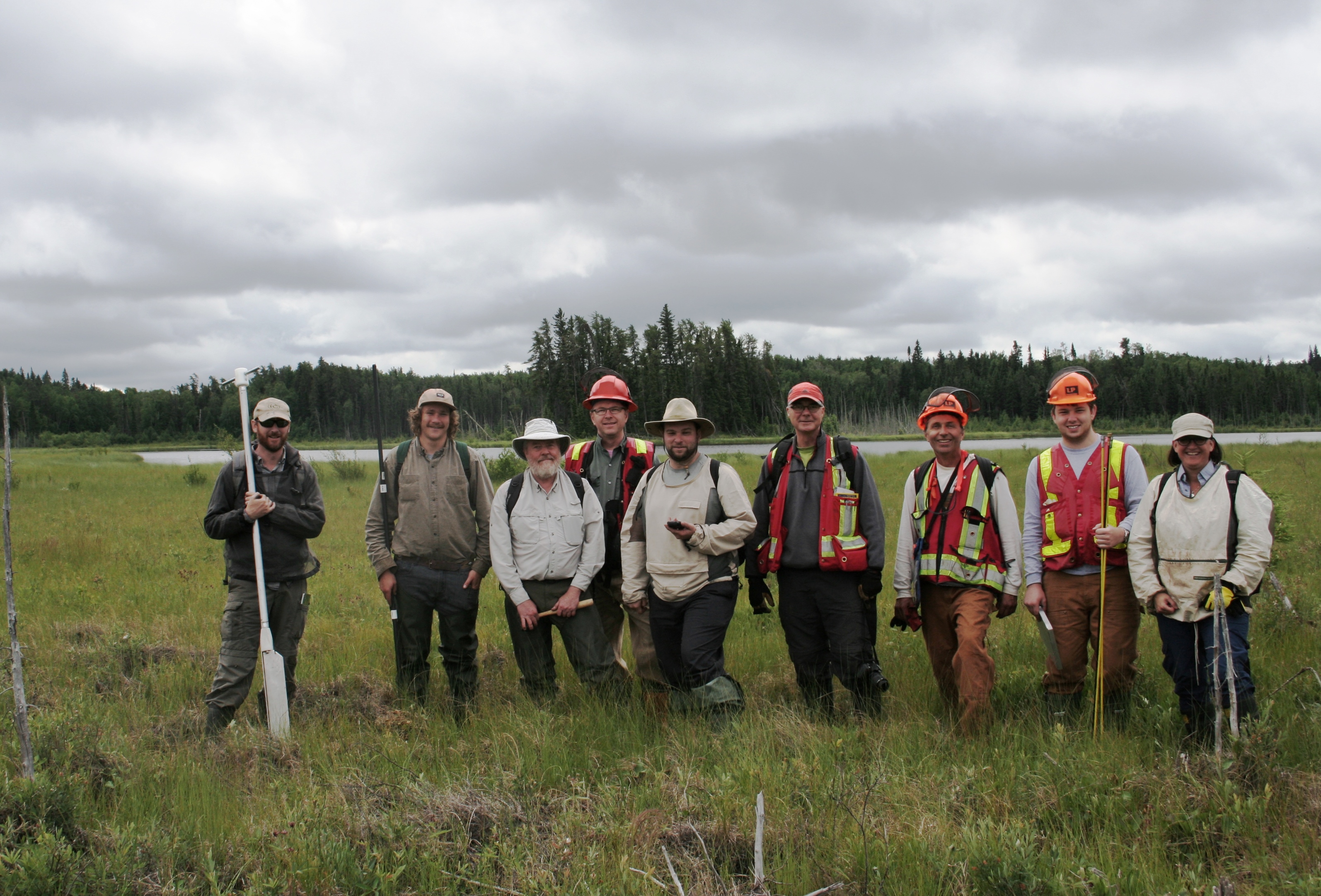 My time spent in the office prepared me for the field work, where I got to apply different concepts and techniques. I developed and sharpened my field data acquisition skills, and I networked with environmental and forestry professionals, Aboriginal communities and stakeholders. I feel fortunate to have worked outdoors and alongside so many environmental experts.
Looking beyond AMP to the future
AMP has provided me an experience that has helped me grow as an individual, both personally and professionally. The AMP experience has given me new skills and knowledge, which will help guide me through my last year of studies and into a career as an Environmental Biologist.
If you're an undergrad looking for an innovative, meaningful and engaging summer work experience within the science, technology, engineering and math (STEM) disciplines, then look no further - AMP is the perfect choice.
About SRC's Aboriginal Mentorship Program (AMP)
SRC is proactively recruiting students for our Aboriginal (First Nations, Inuit and Métis) Mentorship Program (AMP). The program aims to connect Aboriginal post-secondary students in the STEM disciplines with SRC mentors in the same or similar disciplines to help them take their education and experience to the next level.
AMP includes coaching and mentoring throughout the school year to help set students up for success, along with meaningful summer employment and opportunities to help students develop skills and gain work experience that will help them in their studies and future careers.
For more information, visit the AMP website.