Thomas Lavergne was an Environmental Engineering student at the University of Saskatchewan and a student in SRC's Aboriginal Mentorship Program (AMP) at the time this post was written.  
If I was asked to design the perfect summer job, this would be it. Not every university student gets a hands-on experience in their field of study prior to graduation. I'm interested in environmental engineering and I wanted to gain some experience in the remediation of old industrial sites. When the opportunity came up to apply for SRC's Aboriginal Mentorship Program, it sounded like the perfect fit. There are a number of really cool projects that SRC works on, in a lot of different fields, including science, technology and engineering.
On the Job
Twenty-seven days, roughly a third of my summer, was spent in the field working with SRC's Environmental Remediation team on a remediation project called Project CLEANS (Cleanup of Abandoned Northern Sites). It was a unique opportunity to visit Saskatchewan's far north. As a bonus, the work I did was directly related to my field of study. This is, by far, the best summer job I've ever had.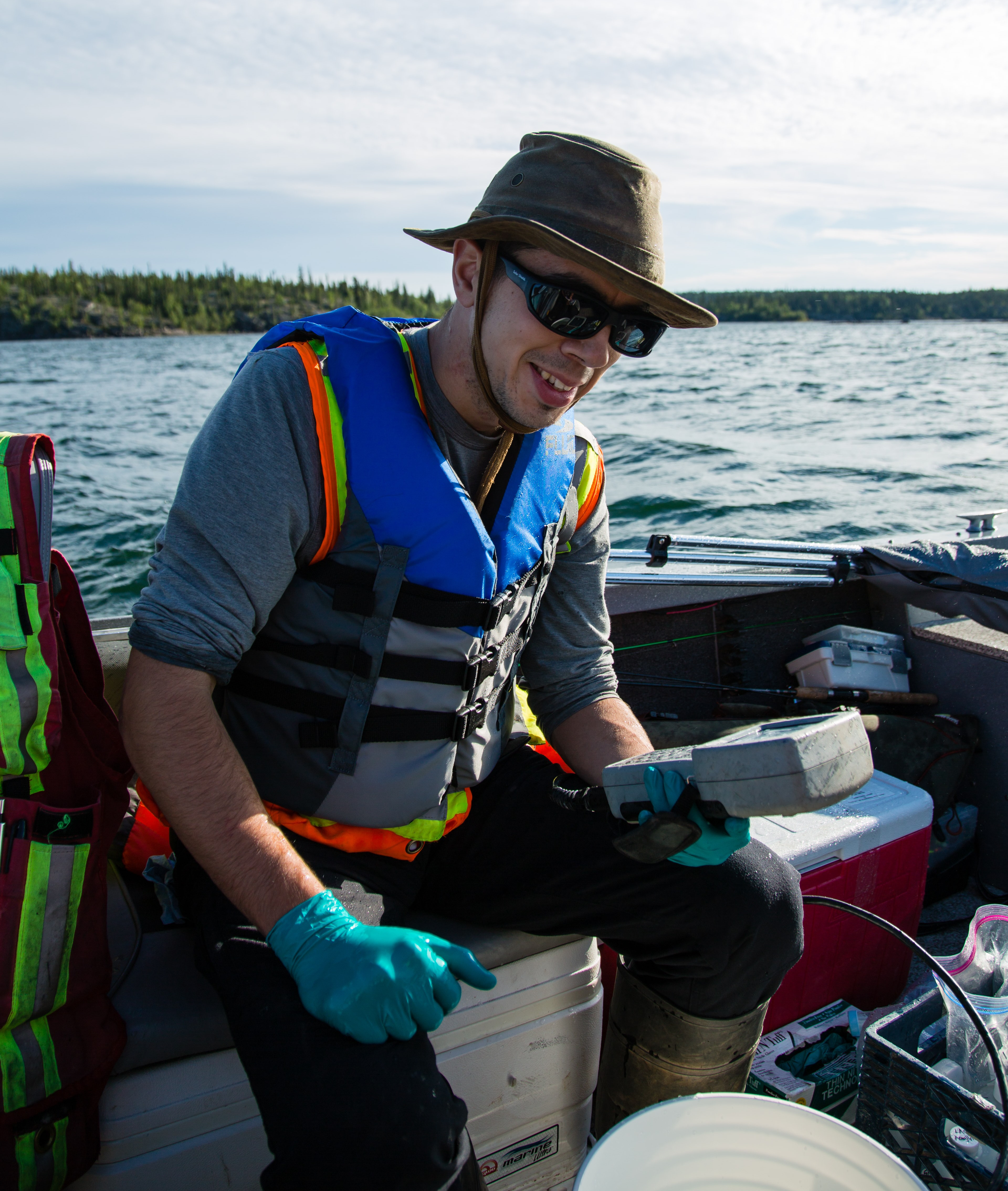 During my time in the field, I collected surface and groundwater samples, measured water levels and performed site investigations at a number of different abandoned uranium mine sites around Uranium City. Working outdoors is great – I prefer it – but there's always work to do back in the office like researching potential environmental concerns, reporting and performing quality assurance and quality control on groundwater data.
The People
Ian Wilson is my mentor, and he manages the Environmental Remediation team. He's always available to answer questions and chat, and he's given me a lot of freedom to pick and choose the areas I'm interested in.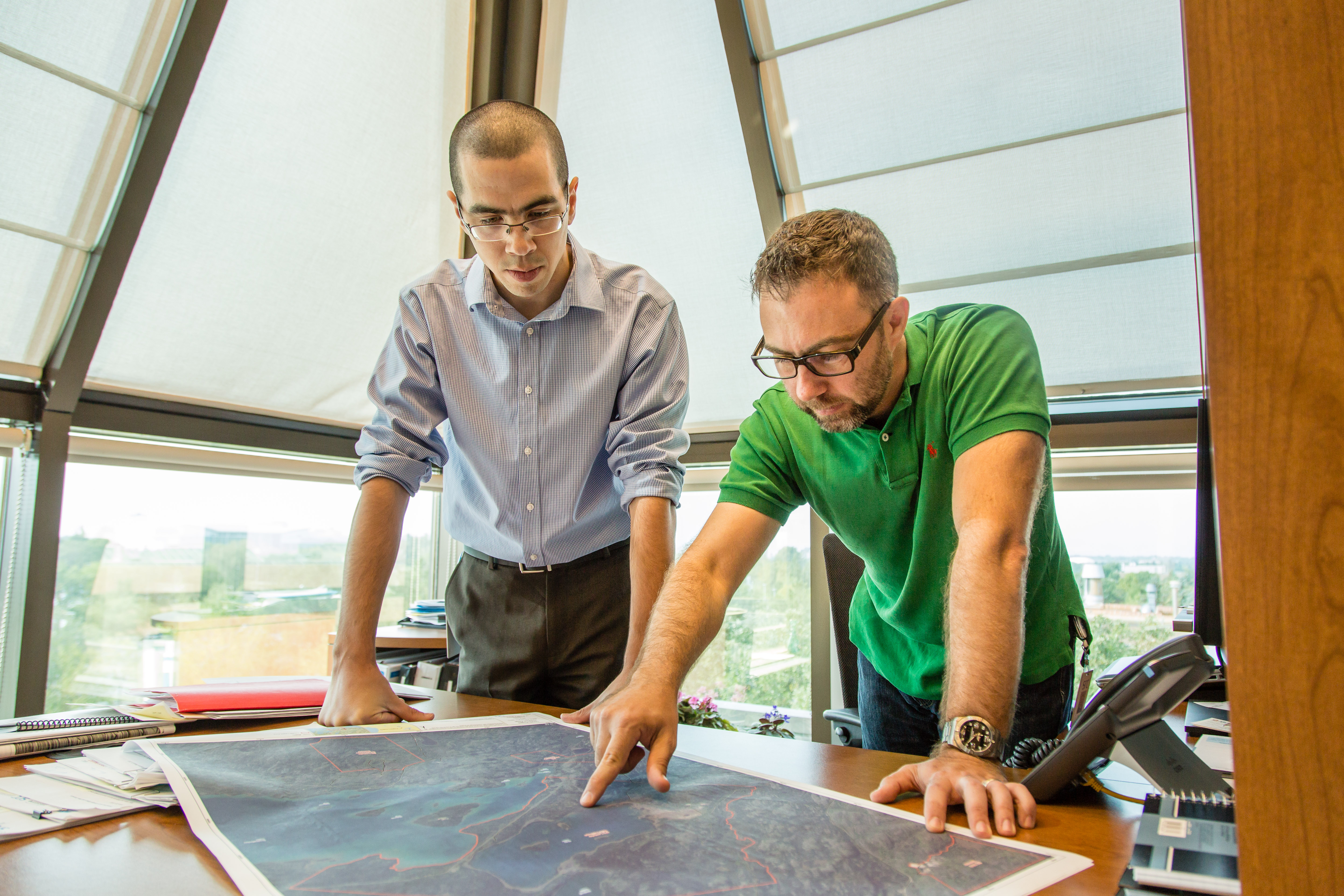 The Project CLEANS team is small, which is great because I get to work one-on-one with everyone and learn about different specialties. Ian is an environmental scientist, there are also geologists and engineers, as well as people who specialize in soil and gamma radiation. Working with such a diverse team of people will definitely contribute to me becoming a more well-rounded engineer-in-training when I graduate.
I was also provided with the training I needed to do job my safely. Safety is really important here and the team takes it seriously. I took part in remote wilderness first aid training, which was valuable for the type of remote sites we visit, and I also did ATV training to learn how to properly operate an ATV because we used one onsite all the time.
Preparing for the Future
This experience has taught me a lot. One of the main things I've gained is confidence. Now that I have experience working in my field of study, I feel like I could really contribute to, for example, a remediation team upon graduation. I've also gained great professional relationships, as well as new skills and knowledge, all of which will help me as I begin my career in environmental engineering.
It's great to know that these kinds of opportunities exist for Aboriginal students. I jumped at the opportunity, and I'm really glad I did. I would absolutely recommend this program to other students.
About SRC's Aboriginal Mentorship Program: SRC is proactively recruiting students for our Aboriginal (First Nations, Inuit and Métis) Mentorship Program (AMP). The Program aims to connect Aboriginal post-secondary students in the STEM disciplines with SRC mentors in the same or similar disciplines to help them take their education and experience to the next level.
AMP includes coaching and mentoring throughout the school year to help set students up for success, along with meaningful summer employment and opportunities to help students develop skills and gain work experience that will help them in their studies and future careers.
For more information, visit the AMP website.