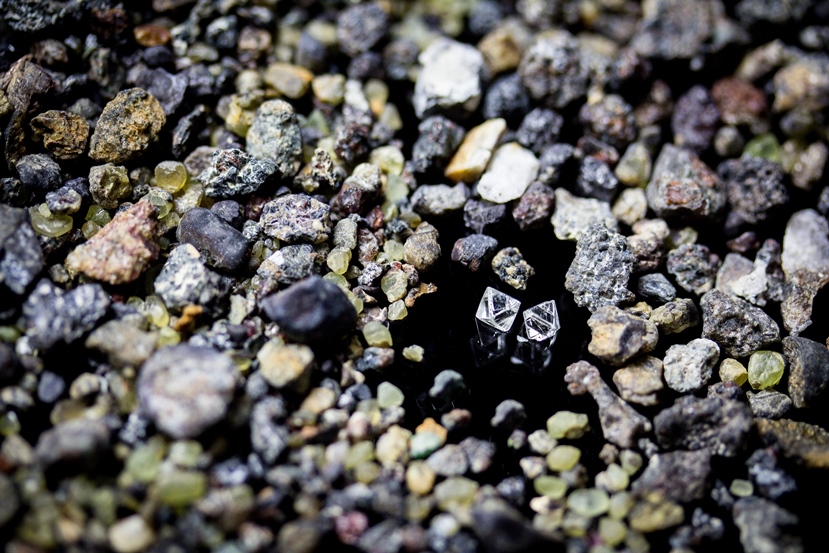 When people think of Saskatchewan (if you haven't started to think about Saskatchewan, now is a good time), diamonds aren't usually the first thing that come to mind. Usually this hard-to-pronounce, harder-to-spell province provokes images of endless skies with splashy sunsets and farmers leaning against red pickup trucks chewing on wheat stems. Give your head a shake. The Saskatchewan of today looks much different than the Saskatchewan of yore (the phenomenal sunsets and hardworking farmers are still there). This resource-rich province is growing, thriving and yes - it has diamonds.
When I tell people Saskatchewan has one of the world's largest diamond labs, I usually get a mixture of shock and awe. "Really? In Saskatchewan?" Smack in the middle of Canada, Saskatchewan is a major player in the global mining scene. A great place for SRC Geoanalytical Laboratories to call home - its right in the center of all the action. Our high-security diamond facility is located in Saskatoon and we have services aimed at early exploration to advanced exploration and metallurgical testing.
Our lab has several different parts – there's the heavy minerals circuit, which includes kimberlite indicator mineral recovery by heavy liquid separation, as well as a micro Dense Media Separation Plant for heavy mineral concentration. Recovery of kimberlite indicator minerals can provide you with valuable information when targeting diamond deposits. This aids in grassroots exploration when looking for diamond deposits, one of the first steps in diamond exploration. We also operate an ISO 17025 accredited micro-diamond recovery lab.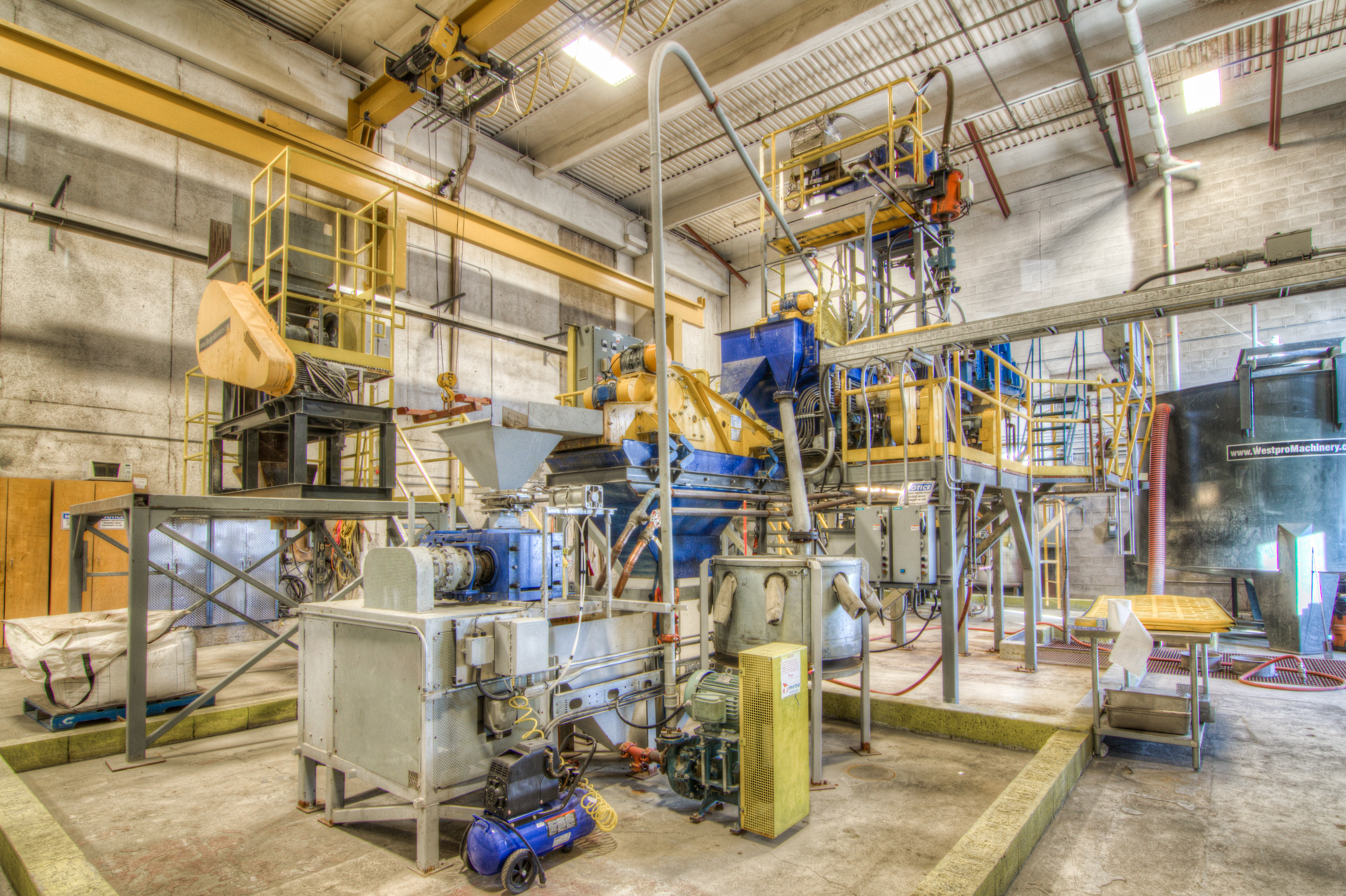 The lab is high-capacity, so we're able to have quick turnaround times and dedicated service to make sure results are delivered on time. A total of 80 kilns are used to recover diamonds as small as 75 microns by caustic fusion. We've made continuous improvements to the caustic fusion method for accuracy and efficiency, with internal quality control recovery rates greater than 97 per cent over a five-year average.
Extracting micro-diamonds from the parent material is a laborious process. The material is loaded into large stainless steel crucibles filled with sodium hydroxide and heated to 550 C for two days. The host rock is dissolved, exposing diamonds that are then sieved to keep everything larger than a tenth of a millimeter.
In the diamond laboratories, we use a Laboratory Information Management System (designed in-house by our IT group), which gives us an added level of quality management to monitor trends. The system also provides instant feedback on throughput rates. The system eliminates the need for manual transcription of data, which helps to ensure weights and descriptions of diamonds are accurate.
Every recovered stone is assigned a globally unique identification number (GUID) for unmistakable reference. Diamond size distribution plots can also be attained with higher assurance using our data as each diamond weight is cross-referenced to its sieve size to provide a check that all micro-diamonds are classified to their proper size class. All diamond weights are obtained using the most modern technology commercially available.
Another aspect of the lab is mini-bulk sample processing and diamond recovery by X-ray and grease table. A fully indoor, highly secure, five tonne per hour dense media separation plant gives us added capacity in producing concentrates from bulk samples for macro-diamond recovery. A high-pressure grinding roll (HPGR) recirculation circuit improves liberation potential, while at the same time minimizing diamond breakage. X-ray and grease table final recovery methods make certain the highest attainable recovery rates can be achieved.
We hand-sort all recovery concentrate in sealed glove box enclosures for added sample integrity and improved security. Recovered diamonds undergo microscopic documentation for size, weight, colour, clarity, crystal shape, and primary and secondary surface features. An extensive description can tell a fairly accurate story of how the diamond was formed and what kind of environment it evolved in. We often see the diamonds from a new discovery for the first time after being locked up in the earth for billions of years. Descriptions can provide a preliminary idea of the quality of diamonds in the deposit.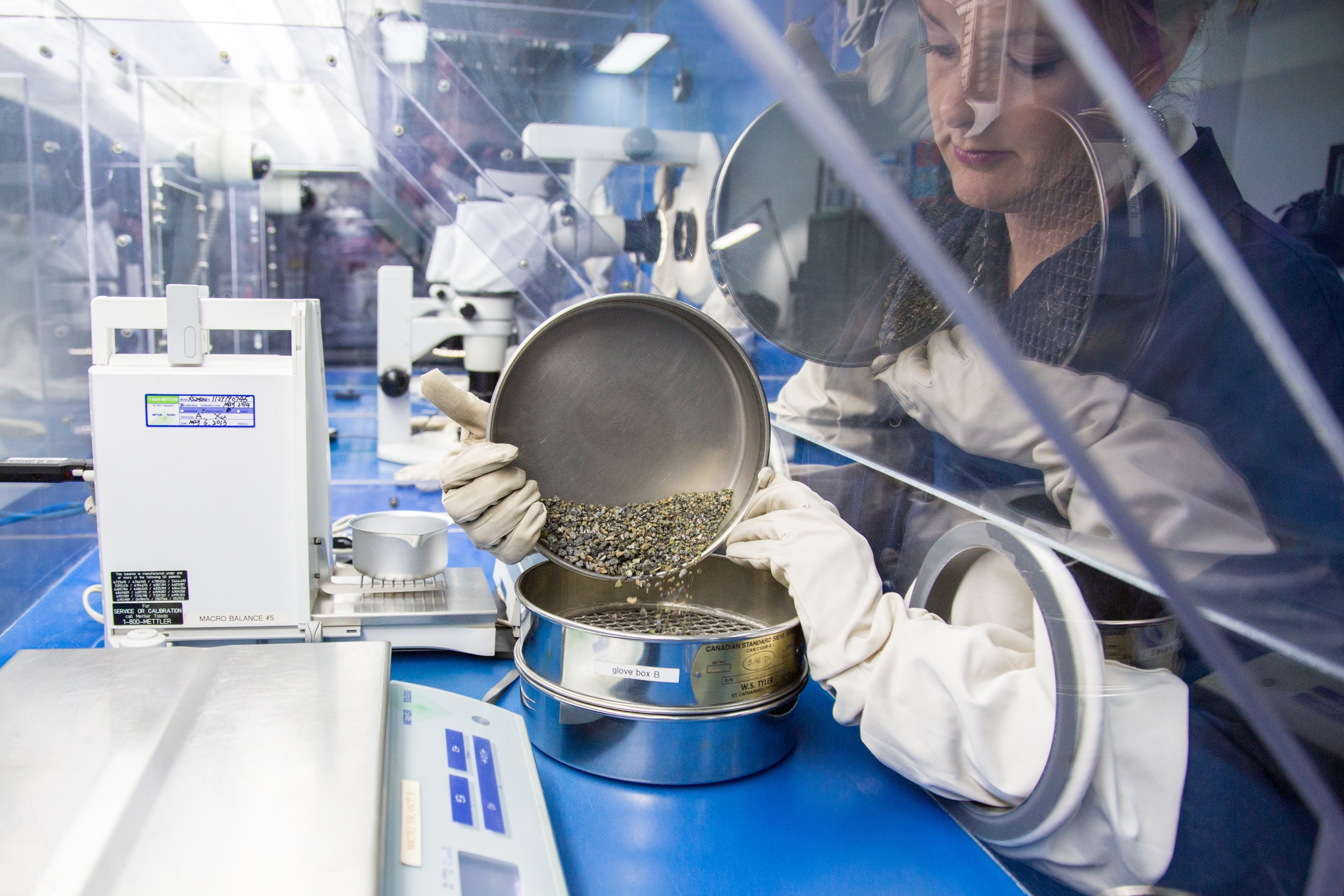 Security is obviously a high priority for us – we're dealing with diamonds after all. This high level of security is maintained 24/7 through a series of physical, electronic and personal security measures. Safety is also a top priority. We purposely designed our facilities with best safety practices in mind. All of the processes we use undergo regular reviews to evaluate safety practices and to make sure they meet or exceed the highest level of employee safety.
Sustainability has been a trendy word in the last couple years. But it's not just a word for us here. We have scientists who have developed strategies to minimize our environmental impact. From equipment modifications to improved efficiency and also proper chemical waste recycling programs and practices.
As you can tell, we offer a full spectrum of diamond exploration and mining services right here in Saskatchewan. And I've only covered just the diamond services. We also have microanalyses services through our Advanced Microanalysis Centre™. And we can assist with export and import documents for all types of shipments worldwide.
Companies looking to streamline their laboratory services should consider Saskatchewan. If our dramatic sunsets and 100,000 lakes aren't enough of a lure, then I think you'll find our innovative technologies and integrated services a significant incentive to pursue exploration here.
For more information about the services at SRC Geoanalytical Laboratories, visit: www.src.sk.ca/geoanalytical