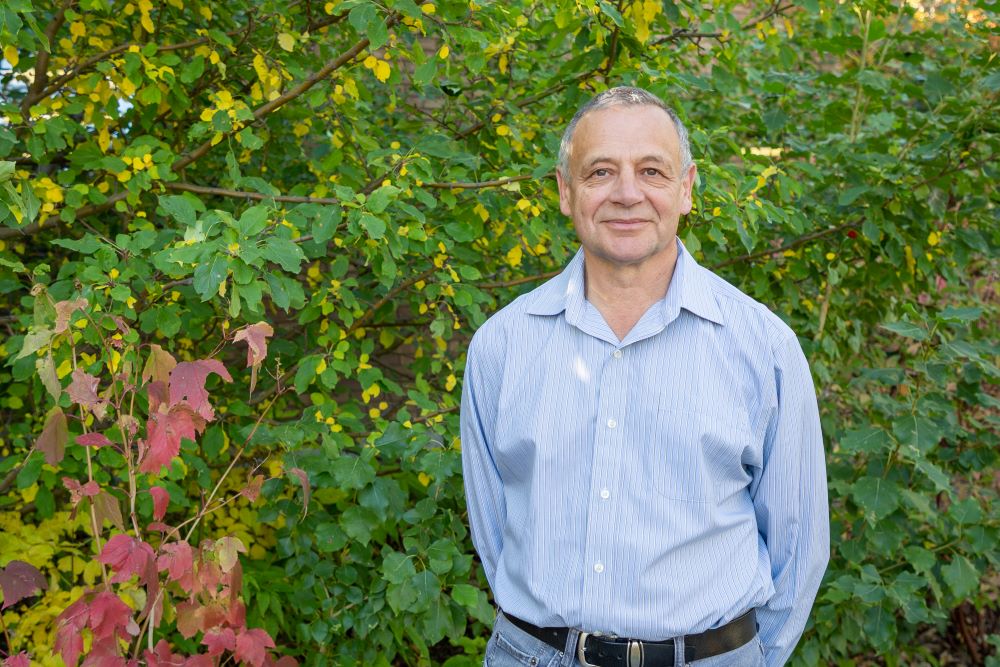 Saskatchewan is home to the largest deposits of high-grade uranium in the world. 
Uranium mining operations broke ground in the 1950s near Lake Athabasca in the northern region of the province. The settlement known as Uranium City was built to help service the mines and house those working in the industry. 
The Lorado Mill Site and the Gunnar Mine and Mill Site opened during the uranium mining boom in the 1950s and closed in the early 1960s. With little to no decommissioning, these large-scale abandoned sites posed potential risks to the environment and the health of nearby communities.
For over fifteen years, SRC has managed Project CLEANS (Cleanup of Abandoned Northern Sites), a multi-year, multimillion-dollar project focused on assessing and reclaiming these sites, along with 35 other satellite mines in northern Saskatchewan.
The project is led by SRC's Environmental Remediation team, which is comprised of specialized experts in a variety of fields, including mining, energy, ecosystems and agriculture.
Senior Environmental Scientist Alexey Klyashtorin is a part of this team and has decades of experience in a wide range of disciplines, including environmental, ecological and nuclear science. 
From soil science to nuclear remediation
Klyashtorin is a world-renowned expert on nuclear and environmental remediation who has been involved in research on the environmental consequences of both the Chernobyl and Fukushima nuclear accidents. He's been a part of SRC for over 13 years, working as a lead on Project CLEANS.
Klyashtorin began his scientific career in soil science. He worked for a while in the forestry industry and provided toxicology assessments for the agricultural industry.
In 1988, Klyashtorin joined a research group studying the environmental impacts of the Chernobyl nuclear accident. He never thought environmental radioactivity would be the main course of his career.
"As a student, I had no idea what specifically I would be engaged in. I just believed that I would be working in environmental science," says Klyashtorin. "An interesting fact is my father was involved for awhile in radioecology studies in the 1950s, so it's probably a bit of a family trend."
Working with a large group of scientists from across Europe, Klyashtorin spent over 12 years conducting environmental studies in and around the so-called Chernobyl Exclusion Zone (an area with about a 30-km radius from the accidental unit). The work became a large part of his PhD in the environmental transport of artificial radionuclides. 
From 2002 to 2009, Klyashtorin worked for a large oil and gas project, ensuring compliance with international environmental standards and national regulations. As a part of this job, he supervised the management of naturally occurring radioactive substances that tend to accumulate in pipelines and equipment due to hydrocarbon extraction and processing.
In 2009, Klyashtorin joined SRC to work with the newly established Project CLEANS team. His academic and industrial experience in nuclear and environmental science makes him an asset not only for this project, but in other areas of the organization that have benefitted from his unique expertise.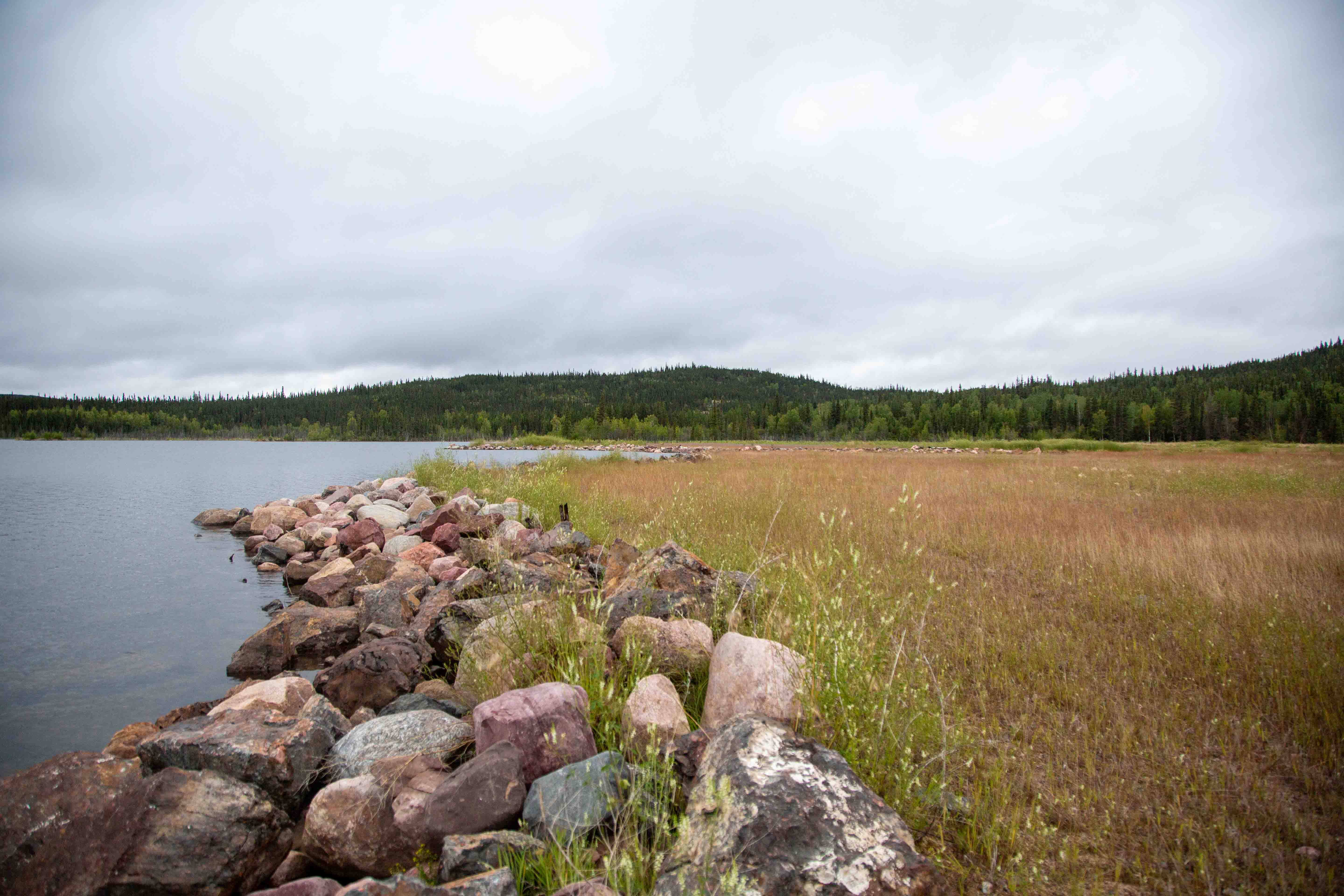 Flora and fauna return to Lorado Mill Site
Klyashtorin has assumed a lot of roles within Project CLEANS. He is currently in charge of managing the abandoned Lorado Mill Site—which has approximately 14 hectares of radioactive tailings—and nearby Nero Lake. 
The biggest challenge of the Lorado Remediation Project was site remediation to mitigate the environmental and health impacts on surrounding communities. Reclaiming the site was an intensive effort to shield ambient radiation and reduce the environmental footprint of radionuclides, trace metals and other contaminants accumulated in the uranium tailings. SRC placed an engineered cover to enclose the tailings. The cover was seeded with plant species native to the region. 
The nearby water source, Nero Lake, which was impacted by acid discharge from the tailings, underwent controlled liming to bring the water to a neutral pH and reduce the downstream impacts.
Remediation of the Lorado site was finished in 2016 and the site is now under post-remediation monitoring. The goal of this phase is to confirm that all improvements made have long-term stability, and then transfer the site to the Government of Saskatchewan's Institutional Control Program.
Monitoring data collected since 2016 shows that SRC's remediation efforts at the Lorado Mill Site have been a success, which is a significant achievement for Project CLEANS. Encouraging evidence of this is the proliferation of vegetation on the engineered cover and wildlife returning to the area. SRC has documented consistent visits of birds, foxes, moose and bears.
"Now, instead of a radioactive sand dune with hazardous dust, we have a semi-natural grassland full of wildlife," Klyashtorin says. "Even sensitive amphibians like Leopard frogs, a protected species in Saskatchewan, have returned to the area, which is an important sign of a healthy ecosystem."
Engaging with communities
Getting input and approval on remediation design options from the communities surrounding the sites is crucial to the success of Project CLEANS. Active engagement with local communities and Indigenous peoples provides the opportunity to build strong and meaningful relationships. These relationships encourage building trust and working together on the remediation projects. 
"Community engagement is a significant part of our work," says Klyashtorin. "We really want community input when it comes to remediation endpoints, design options and results."
The team has been engaging regularly with local communities since the beginning, involving them in all stages of the project. By providing current information on the work planned and receiving feedback and advice, SRC incorporates local expertise into future phases of the project.
SRC is focused on providing opportunities for local communities and the local Indigenous nations and people. This includes employment and procurement opportunities, as well as training and skill development, for local workers and businesses.
The goal is to provide meaningful project experiences and outcomes for local communities. Currently, 50 per cent of the workers at the Gunnar Mine and Mill Site are local, and most of the equipment is procured from local businesses.
Love what you do
Klyashtorin enjoys his work at SRC.
"I really love the job because it provides me with an opportunity to use my lifelong experience, from soil science to geochemical studies to radiation safety," says Klyashtorin.
Environmental monitoring is a favourite of Klyashtorin's because of the fieldwork involved. Travelling to the site, sampling water and soil, and monitoring wildlife and the progress of plant growth is rewarding work.
"While monitoring environmental and ecosystem rehabilitation, you get to see nature, both emotionally and scientifically," says Klyashtorin. "You can enjoy the beauty of the Leopard frog at the same time as you count them per unit of area. It's so encouraging to see how affected ecosystems are healing and natural habitats are restoring in response to our efforts."