Did you know SRC is home to one of the world's largest commercial diamond processing laboratories, offering a full suite of services to the diamond exploration and mining industry?
Meet Mike McCubbing, who manages SRC's Diamond Services team
McCubbing got his start in diamonds during his undergraduate work. "I was studying and working at SRC picking kimberlite indicator minerals," he says. "Since then, I've seen the lab grow from its grassroots beginning through continuous expansions, meeting industry demand and working with our customers to make sure we know, and can meet, their needs while continually improving and offering new services."
Nearly two decades later, today he oversees a large team working in SRC's Diamond Laboratory, which processes samples from various locations throughout the world for diamond recovery. "We process kimberlite ore particularly, which is a diamond-bearing rock. We have customized processes that are designed to extract diamonds from 75 microns to as big as they come." 
SRC also offers early-stage processing and analyses for kimberlite indicator mineral extraction. This includes visual mineral determinations and counts using optical microscopes, as well as qualitative and quantitative determinations of the chemical composition through SRC's Advanced Microanalysis Centre™ and SRC Geoanalytical Laboratories.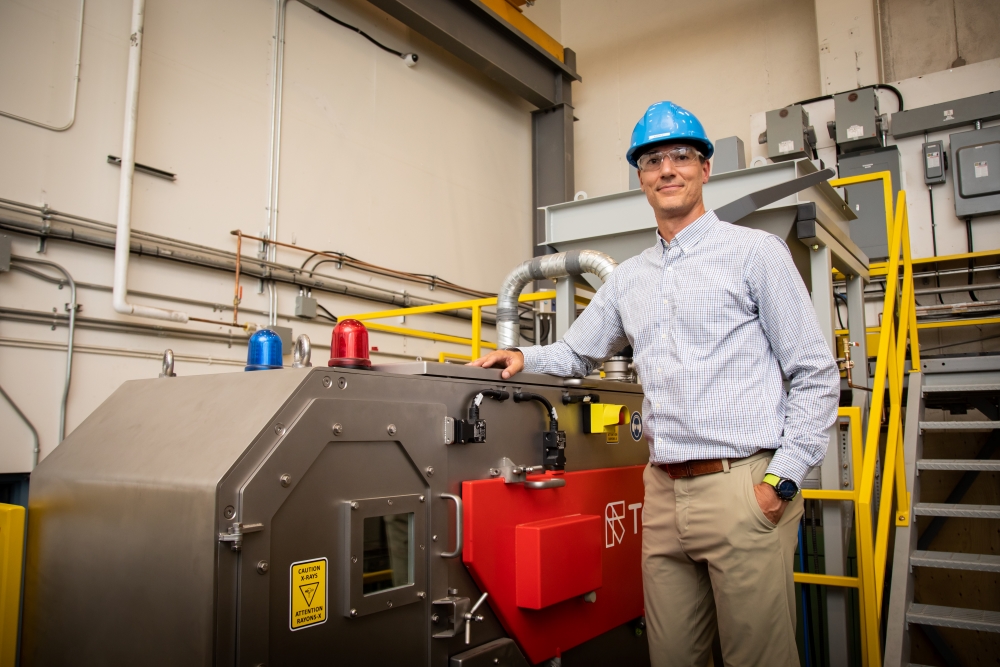 Where it began
SRC's diamond lab got its start in the 1980s when kimberlite was discovered near Prince Albert, Saskatchewan. At the time, SRC was working on geochemical analysis for uranium exploration and the kimberlite discovery was submitted to SRC as a research and development project for diamond recovery. "We've grown with the Canadian diamond rush in the 1990s and early 2000s, and we've expanded our services to become the lab that we are today," says McCubbing.
Over the years, SRC has added more services, including additional capacity for micro diamond analyses, a mini-bulk sample plant, and secure glove box hand-sorting areas. "We're also adding new services for the recovered stones with our Applied Diamond Services unit," says McCubbing.
"We offer diamond typing analysis to determine nitrogen concentration and aggregation. We provide luminescent studies to look at rise times and recoverability. We can measure different magnetic properties, characterize rough stones to help identify certain populations and if there's anything particularly unique about a deposit that can affect their recoverability." 
SRC also offers diamond breakage assessments. This provides a better understanding of the frequency size distribution of a kimberlite pipe during exploration, as well as makes sure any damage done to the diamonds during run-of-mine production is understood and mitigated.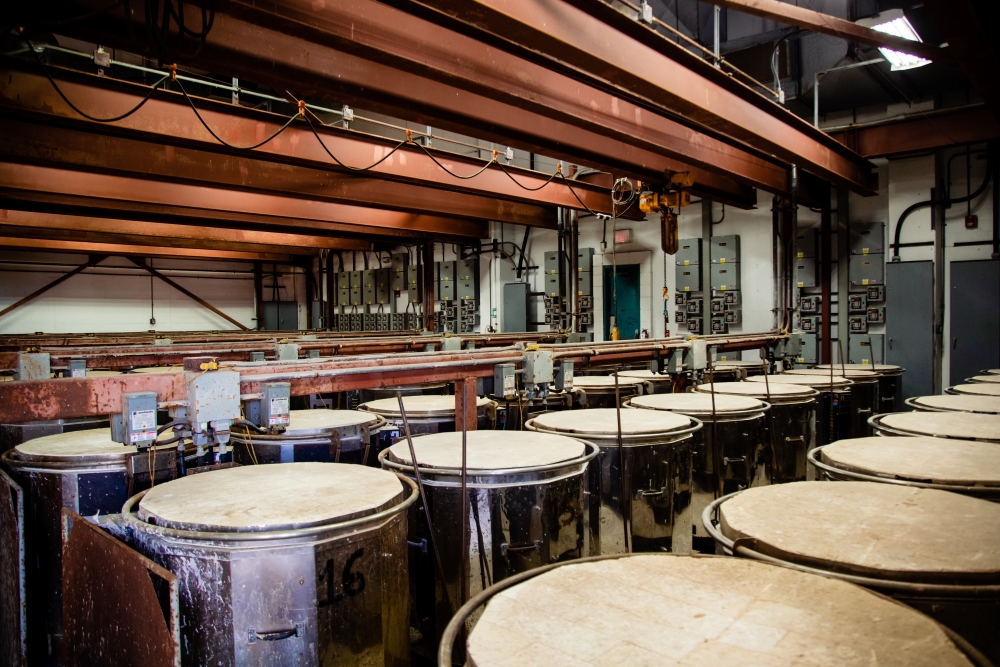 One-of-a-kind
What sets SRC apart from other diamond laboratories is the breadth of services offered, according to McCubbing. "We're a one-of-a-kind facility in the world that provides commercial services all the way from grassroots exploration, with our kimberlite indicator mineral recovery services, through to mini-bulk sample processing, and diamond sorting and evaluation," he says. 
As an example of the lab's wide scope, SRC can analyze a 30-kilogram till sample from an exploration client to look for an indication of diamond bearing rock and continue to process the diamond bearing rock to produce a parcel of diamonds that can be sorted and valued. All of this information helps the client make an informed decision about whether to build a processing plant on their site.
"We always try to keep our finger on the pulse of what the industry is looking for in services and equipment that we can bring into our facility," he says. "Part of that is encompassed through our ISO 17025 accreditation. We're always looking for continuous improvement in all services that we provide. We add new technologies and expand services based on what clients need for their projects to keep moving forward." 
Traditional diamond deposits in Canada are getting more difficult to identify. In the early days of diamond exploration, discoveries were easier to make an economic assessment on. "We haven't had many new mines come online in recent years, and current mines are coming to the end of their cycle," says McCubbing.  
Exploration has become tougher due to financial markets, diamond prices and now COVID struggles. There has been a lack of new economic discoveries in the industry and some of this new technology will help, including improved recovery rates, better overall efficiency in stone recovery and changes to the way that industry looks at diamond deposits.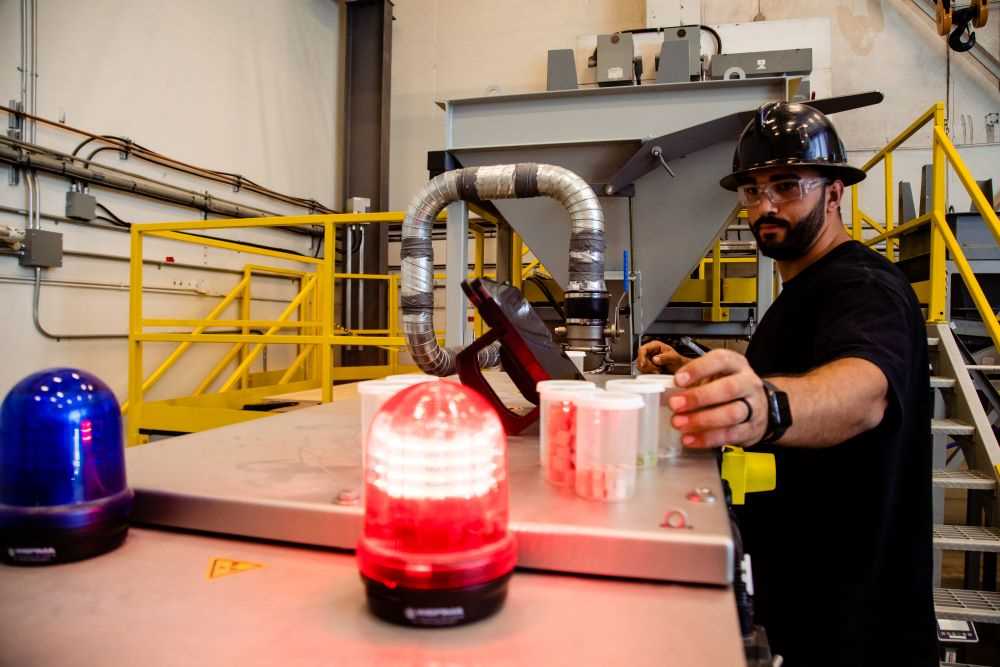 XRT: A closer look
One of the new technologies used in the lab is x-ray transmission (XRT) sorting technology, which is a step change in diamond recovery. 
Previously, industry relied on x-ray luminescence (XRL) to recover diamonds, using properties unique to diamonds to identify them in the process. "The change with XRT is that it doesn't look for luminescence. It's measuring atomic density. We can now recover diamonds with no bias to luminescent properties," says McCubbing.
"Through SRC's processes, we've seen different populations of stones recovered in different phases of recovery, from x-ray luminescence to magnetic separation to grease table recovery," he says. These services can maximize recovery rates, and SRC can provide the validation that XRT also fits in with established recovery methods.
An added advantage is also that XRT sorting can be translated to a lower carbon footprint through a net benefit of less energy consumption or energy use. "You can use XRT to isolate specific minerals within your deposit," says McCubbing. "XRT can remove waste rock material from unnecessary processes, providing economic and environmental benefits because you're not overutilizing your mill to treat material that's not ore bearing."
SRC developed an ore characterization service that can classify material for suitability of sorting. Using that information, SRC's experts can provide test programs to identify the appropriate sorting technology for the application.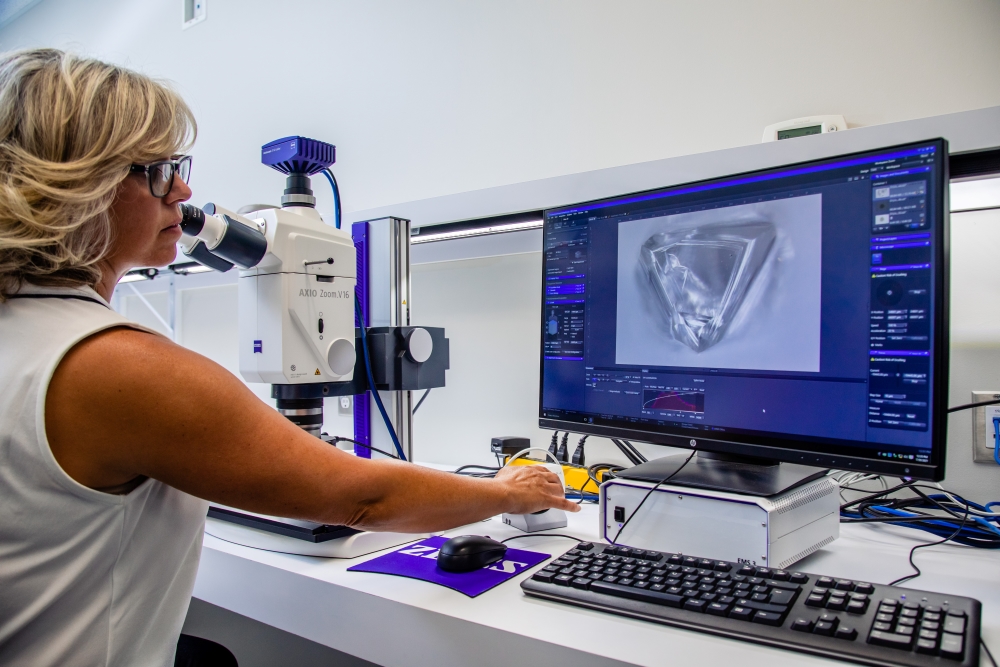 The road ahead
A priority for SRC's Diamond Laboratory is staying on the cutting edge of new technology to ensure clients get what they need. But with any new technology, a lot of time and effort goes into making sure the equipment is running as intended and to industry standards.
"We're excited to bring this new technology to market. We want to be at the forefront of emerging technology, while making sure that we do the proper validation work," says McCubbing. "We need to know exactly where the limits are as far as ability and efficiency. We're looking at all aspects of the recovery sorting compared to already industry accepted equipment."
While XRT has been proven to work well for large diamonds commercially, SRC is focused on proving its value for small diamonds. McCubbing and his team have validated that XRT fits well with the new recovery methods. "The efficiency in small-diamond sorting in the front end of the circuit is well-received now," says McCubbing. "We're focused on smaller sizes because large diamonds are not as common in exploration-sized samples. We are looking to recover diamonds as small as 2 mm because that's what industry needs."
SRC Geoanalytical Laboratories Diamond Services has provided the international diamond industry with dependable kimberlite exploration services for over 25 years, including:
Micro diamond extraction by caustic fusion
Recovery and secure sorting of macro diamonds at its kimberlite mini-bulk sample plant
Diamond parcel characterization and sorting services
Kimberlite indicator mineral (KIMs) processing and observation
This blog post was written by former SRC employee Brook Thalgott.