This blog post is the second part in a series on Post-CHOPS technologies. Read the first post, CHOPS: but not for your BBQ to get more information about CHOPS wells in Saskatchewan.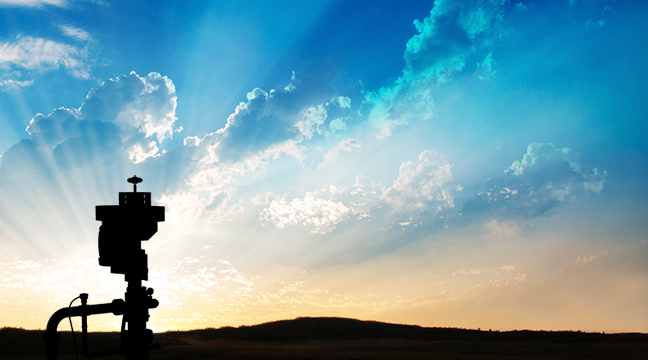 In Saskatchewan, there are hundreds of millions of barrels of heavy oil still in the ground and currently no way to extract it. Most of the heavy oil in Saskatchewan is produced using a well-known production technique known as Cold Heavy Oil Production with Sand (CHOPS). Thousands of wells where this technique has been used are coming to the end of their useful life, having produced only seven to 10 percent of the Original Oil in Place (OOIP).
What industry needs are new, innovative and field-ready Post-CHOPS technologies to be brought forward by technology developers and small-to-medium enterprises. These technologies must be technically and commercially viable, as well as environmentally sustainable. These same technology developers and small-to-medium enterprises require access to low cost, readily available, lower risk, pre-commercial field trial opportunities.
Testing Post-CHOPS Technologies
Our new Post-CHOPS Well Test Centre is a fee-for-service facility that provides field and pilot-scale testing, monitoring and validation of new Post-CHOPS technologies using end-of-life, but still active, CHOPS wells. The Centre, a first-of-its-kind in Canada, is an attractive commercialization route for technology providers as it reduces costs, risk and time from technology development to market. For industry, de-risking and pre-validating technology will allow them to move quicker into full-scale commercial piloting.
The facility accelerates new Post-CHOPS technologies by providing assessment and validation of technologies during the field trial process, including assessment of techno-economic performance, field readiness and environmental sustainability. It also reduces technological risk for end-user operators and provides a detailed risk and mitigation assessment, allowing operators to move quickly from commercial pilot trials to commercial-scale adoption.
The process for field tests will be both low cost and flexible to all parties using a quick-to-fail, stage-gated process that minimizes late field failures.
Extending Reservoir Life
Between Kindersley and Lloydminster (along the Alberta-Saskatchewan border), there is estimated to be about 26 billion barrels of OOIP in Saskatchewan alone. According to the Saskatchewan Ministry of Economy, primary production is expected to leave 23-24 billion barrels unproduced. An increase in heavy oil recovery from seven per cent to 20 per cent of the OOIP would represent over 3 billion barrels of additional reserves worth approximately $100 billion based on a $35 oil price.
The new Post-CHOPS Well Test Centre will offer operators the opportunity to significantly extend the lives of their existing reservoirs, largely using their existing well stock, while increasing both production and reserves. The Saskatchewan Ministry of Economy is supporting the Test Centre by allowing producers/well operators who provide test-site wells and who meet the criteria to access an existing royalty initiative that will temporarily adjust the royalty applied to other wells operated by the producers.
If you're interested in the Post-CHOPS Well Test Centre, let us know!
Additional Resources: