This is a contributed blog post from Amy Derbowka, a former SRC employee.
Have you heard about employer supported volunteering? Employee volunteer programs (EVP) or corporate volunteer programs are nothing new (many organizations have had volunteer programs for more than a decade!) though they are becoming more common than ever. There are different ways in which a company can approach the design of the program. At SRC, we have provided each employee with up to four hours to participate in a company-wide community initiative.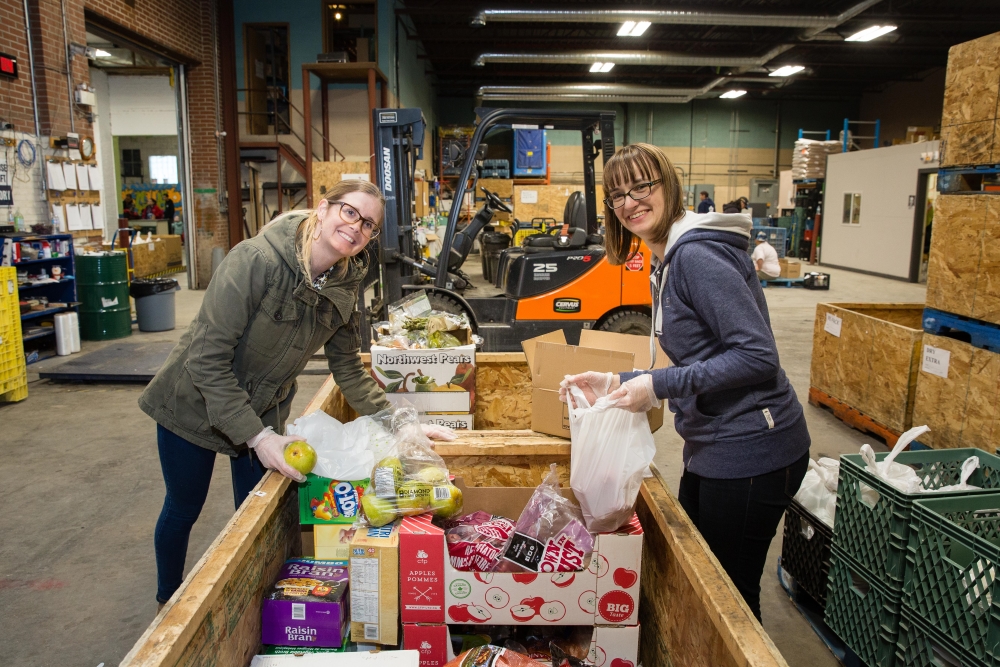 It all sounds great, but what does volunteering have to do with business? Why should companies support employee volunteering as a part of their corporate social responsibility (CSR) programming? Here are some of the reasons why we provide employees with paid time to volunteer.
Making a positive impact in our communities
SRC's mandate is to have a positive impact in Saskatchewan, so our employee volunteer program is an extension of this need. Through our employee volunteer program, we've been able to make a positive difference in our communities through our work with local food banks, both through the hours employees have volunteered and the food donations employees have made. Volunteering provides individuals with a greater perspective about what's needed in the community and many have chosen to make personal time or financial donations. Many employees who have participated in our EVP have been inspired to get more involved in the community outside of work and have even involved their families.
People want to volunteer
With any CSR program, activities should be something that people want to do and can get excited about. Our EVP was developed based on feedback received from employees. Not only was volunteering an initiative suggested by employees, but some groups provided suggestions for the types of activities that they wanted to SRC get involved in.
With busy lives outside of the workplace, corporate volunteering provides people, who wouldn't have had the time otherwise, with an opportunity to get involved in their communities. Our employeee volunteer program is strictly voluntary – employees who participate do so because they want to!
Employee Volunteer Program provides opportunities for teambuilding
While it wasn't the intent of the program, volunteering has provided an opportunity for teambuilding. Employees from across our company have volunteered together to meet a common goal and volunteering has given people the opportunity to work with colleagues that they typically wouldn't interact with during their work day.
We can learn something new and apply our existing skills
As our employee volunteer program has matured, we've continued to volunteer with local food banks, while including some science-based initiatives (e.g., using a diamond glove box to sort through rock samples and leading students through mineral separation activities). People like me, without a background in geology, have had the opportunity to learn more about mineral processing from participating in the EVP, while my colleagues who work in the labs have been able to share their knowledge with the future generation of scientists!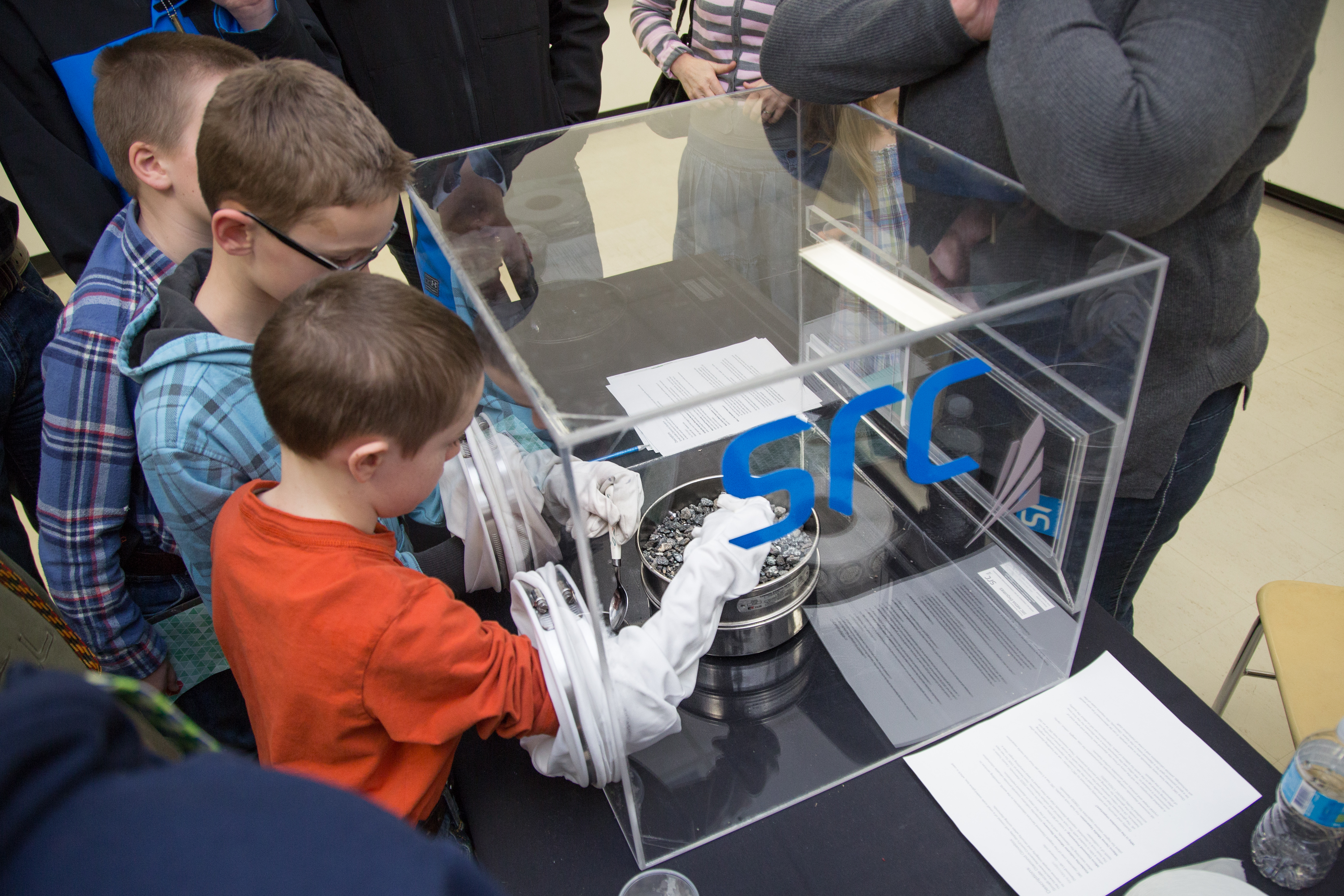 Since its launch three years ago, our EVP has become an important component of our CSR program and a respected initiative in our communities. We continue to evaluate the program, so that it can evolve with a changing, diverse range of interests, as well as where the greatest need is in our communities. The possibility that the four hours our employees spend in the community – whether it be pulling weeds in a community garden or sorting food donations – could translate into a lifetime of volunteer work or even a few eye-opening experiences, makes investing in and growing this program worthwhile.