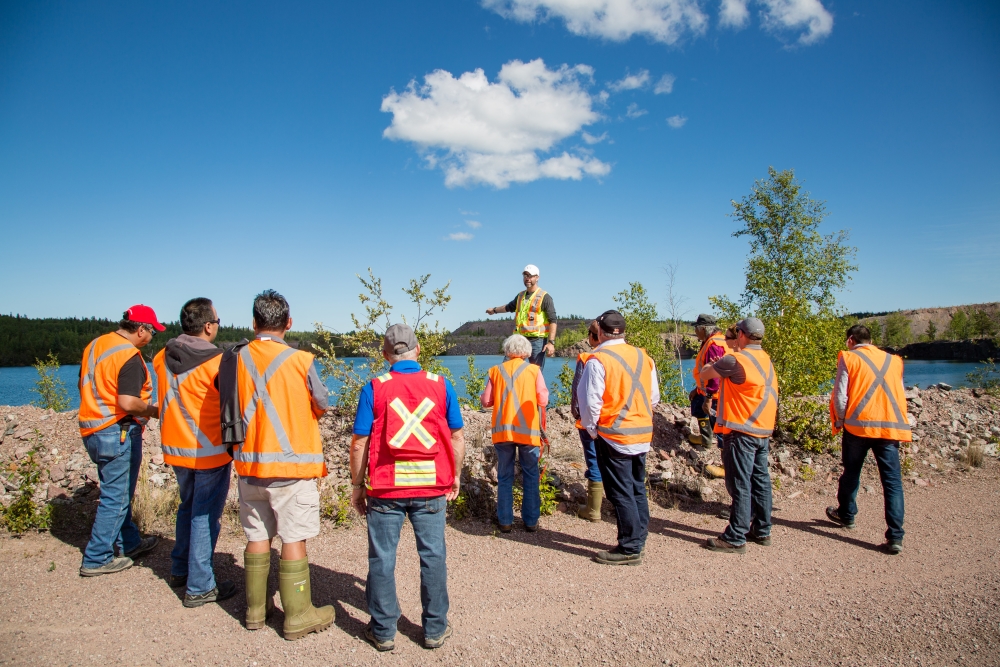 For companies operating in the mining and energy sectors, community engagement is an important component of many projects and sites, from exploration through to operation and finally, remediation. Based on our experience working with communities, we've learned a key to success in engagement is integrating local knowledge into operational and closure plans.
However, before this knowledge can be integrated, local trust and project understanding must be established. This can only be developed through a principle-centred approach to a shared project vision, two-way communication of knowledge, alignment of project goals and understanding local needs early in the project.
Once community confidence is obtained, this local trust and project understanding must be maintained throughout the entirety of the project. An important principle of this approach is to co-generate plans and activities with communities and not just develop them on the communities' behalf.  
start with the assessment phases
During exploration and environmental assessment phases, integrating local knowledge can include:
Developing and implementing land use surveys to determine realistic travel and occupancy needs
Working on specific traditional knowledge and land use studies to develop a detailed working knowledge of local land use, resource utilization, country food intake and human history of the site(s)
The local knowledge gained during the assessment process is invaluable as it provides the information required to support project planning, such as valued ecosystem components, human trophic utilization, length of site occupancy, cultural value assessment and future land use considerations. 
This approach requires an open planning method that requires the proponent to not only communicate with local communities but be open and prepared to adjust the project planning to accommodate the direction provided through these processes. 
For meaningful dialogue to take place, a relationship of trust and joint understanding must be built.
Building trust through community presence and open communication is very easy to say, but very hard to do and takes a lot of time and effort. Gaining trust means you have the social license needed to work in the region. Not only is it important to gain trust, but it also takes work to maintain it.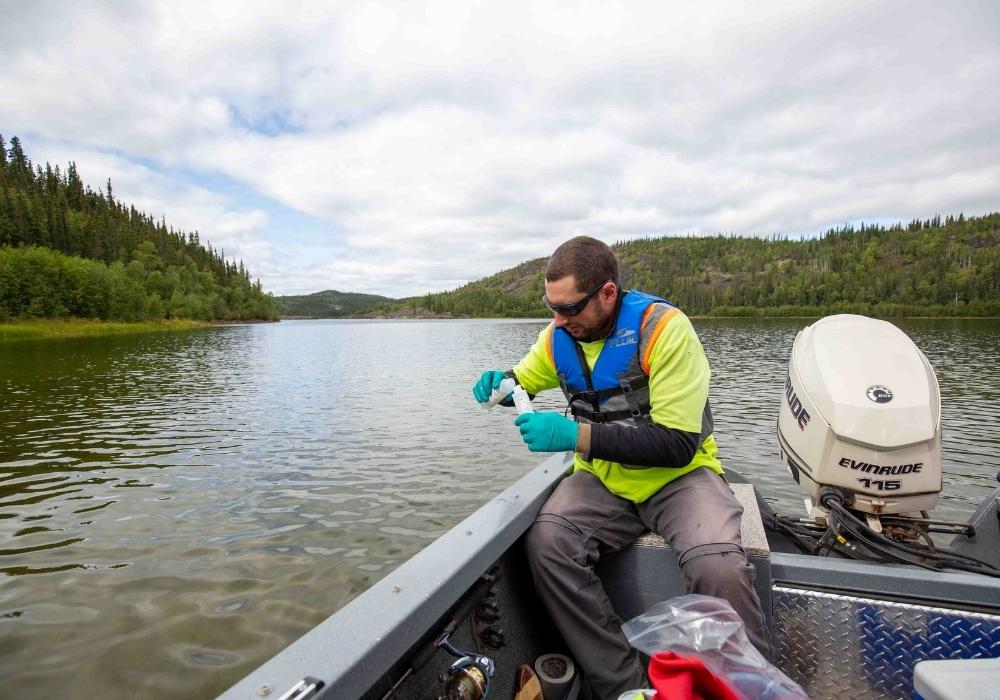 maintaining relationships
SRC's Environmental Remediation team manages Project CLEANS (Cleanup of Abandoned Northern Sites) – a multi-year, multimillion-dollar project aimed at assessing and reclaiming Gunnar Mine and Mill Site, Lorado Mill and 35 satellite mine sites in northern Saskatchewan, near Lake Athabasca. The project is funded by the Governments of Saskatchewan and Canada.  
Uranium from these sites was mined by private companies from the early 1950s to the mid-1960s. When the mines and mills were abandoned, there was very little decommissioning completed. Because of this, the sites pose potential risks to the surrounding communities and environment. SRC has worked since 2006 to safely reduce these risks through extensive decommissioning, remediation and monitoring. 
Engagement of local communities has been key as SRC's Project CLEANS team maintains working relationships with local residents and their leadership within the communities. We hold regular community meetings to provide updates and receive feedback from northern residents. Key concerns addressed through this engagement process include human and environmental health, employment and business opportunities, remediation options and potential site end-uses.  
The Way Forward 
SRC developed an adaptive and open process to engage local communities that continues to evolve as community leadership changes, local expectations increase with project success and the project parameters progress and change.  
Although SRC's approach to developing communications, trust and traditional knowledge integration is specifically applied to Project CLEANS, the approach and concept is applicable through the entirety of the mining cycle (exploration, assessment, construction, operations, remediation and divestment), in any geographic region. 
This post was written by former SRC employee, Ian Wilson.