SRC's Project Management Community of Practice (CoP) provides support and learning opportunities for project leaders working with clients and stakeholders in a variety of industries. Cross-divisional project leaders share tools, innovative ideas and use standardized project management templates to align project management practices and provide clients optimal value. (Read more about our CoP in How a Community of Practice Can Transform Internal Collaboration.)
The CoP proved a vital resource for project leaders spearheading the remediation of the former Lorado Mill Site, providing a forum for discussion on aligning the project with SRC's ISO 9001:2008 quality certification, establishing lessons learned documentation and sharing experiences with project scope management. For example, the CoP provided guidance on how scope change requests are managed and approved after the project is in-progress.
The Lorado Mill Site is one of 37 abandoned uranium mine and mill sites in northern Saskatchewan that are being remediated as part of Project CLEANS, a multi-year project managed by SRC. The overall objective of Project CLEANS is to use sustainable remediation to reduce the risks these sites pose to people, wildlife and aquatic life. The Lorado Remediation Project involved burying infrastructure and debris at the site, treating Nero Lake to reduce downstream impacts and revegetation of the land, as well as maximizing local sustainable development opportunities.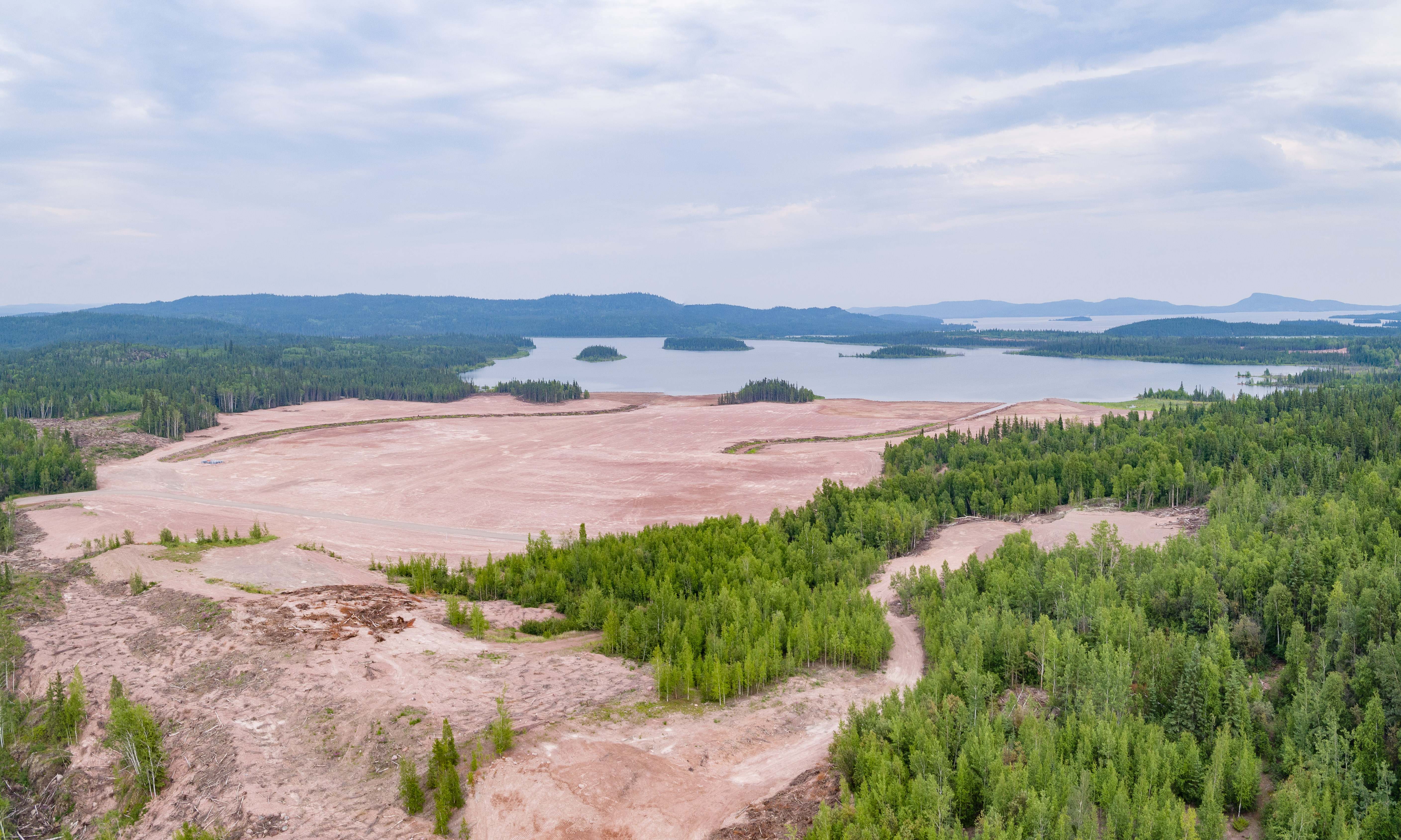 While three of the Lorado Remediation Project leaders have extensive project management experience and Project Management Professional (PMP)® certification, the collective effort and diverse expertise of the CoP provided a broader perspective and resources for finding solutions to challenges. Some of these challenges included creating a dashboard reporting tool to provide schedule and budget point-in-time reporting, variance and cost projections, and how to schedule risk analysis on the critical path to increase focus on the risks that matter.
There were two important roles that project management played in the successful remediation of the Lorado site:
1.Stakeholder satisfaction key Project Management success indicator
The entire process for stakeholder management was built on developing and maintaining trust and strong relationships.
A key to our success with stakeholder satisfaction was starting engagement activities early on in planning. We assessed treaty and Aboriginal rights and traditional uses to determine what specific level of consultation was needed for the Lorado project.
Community engagement is an important part of Project CLEANS, as the work takes place on land used by the people of the Athabasca Basin for hunting, fishing and trapping. We actively seek and incorporate community, leadership and stakeholder feedback into many aspects of the project. So far, we've held over 150 meetings in northern Saskatchewan, often in remote locations, to consult with community members and indigenous leaders.
2.Innovative Project Procurement
Procurement for the Lorado Remediation Project was unique as the request for proposals incorporated a sustainability section with significant weighting. It provided the opportunity for a deep and meaningful focus on evaluating sustainability aspects, including environmental, social and economic impacts.
Contractors and consultants were required to maximize these impacts through targeted metrics related to employment, equipment and supplies. This strategy was developed based on what the project team heard was important from the communities and leadership, and they continually asked for feedback and suggestions. This approach was one of several ways the project team supported initiatives and created opportunities that benefitted Aboriginal people from the region.
Top Lessons Learned:
Plan-in early understanding of consultation requirements and what resources are required to fulfill your commitments; there's no one-size fits all in projects like Lorado
Remain flexible to meet the communication needs of the communities affected; ask the communities how they want to receive project information and monitor
New and innovative design procurement processes can lead to building trust, public confidence and a social license to work within the communities
Remediating contaminated sites requires careful planning and consideration of environmental, social and economic impacts; work with communities and stakeholders to leave behind positive impacts that are measurable
This project exemplifies significant value to the communities and stakeholders, and has demonstrated exceptional organizational and societal benefits. As a result, the Lorado Remediation Project won the Project Management Institute (PMI) North Sask Chapter Project of the Year Award.
SRC's Project Management Community of Practice congratulates Project Manager Dianne Allen (PMP), Project Coordinators Skye Ketilson (PMP) and Erin Adrian (PMP), Mark Calette and their team of subject matter experts on a well-deserved award!