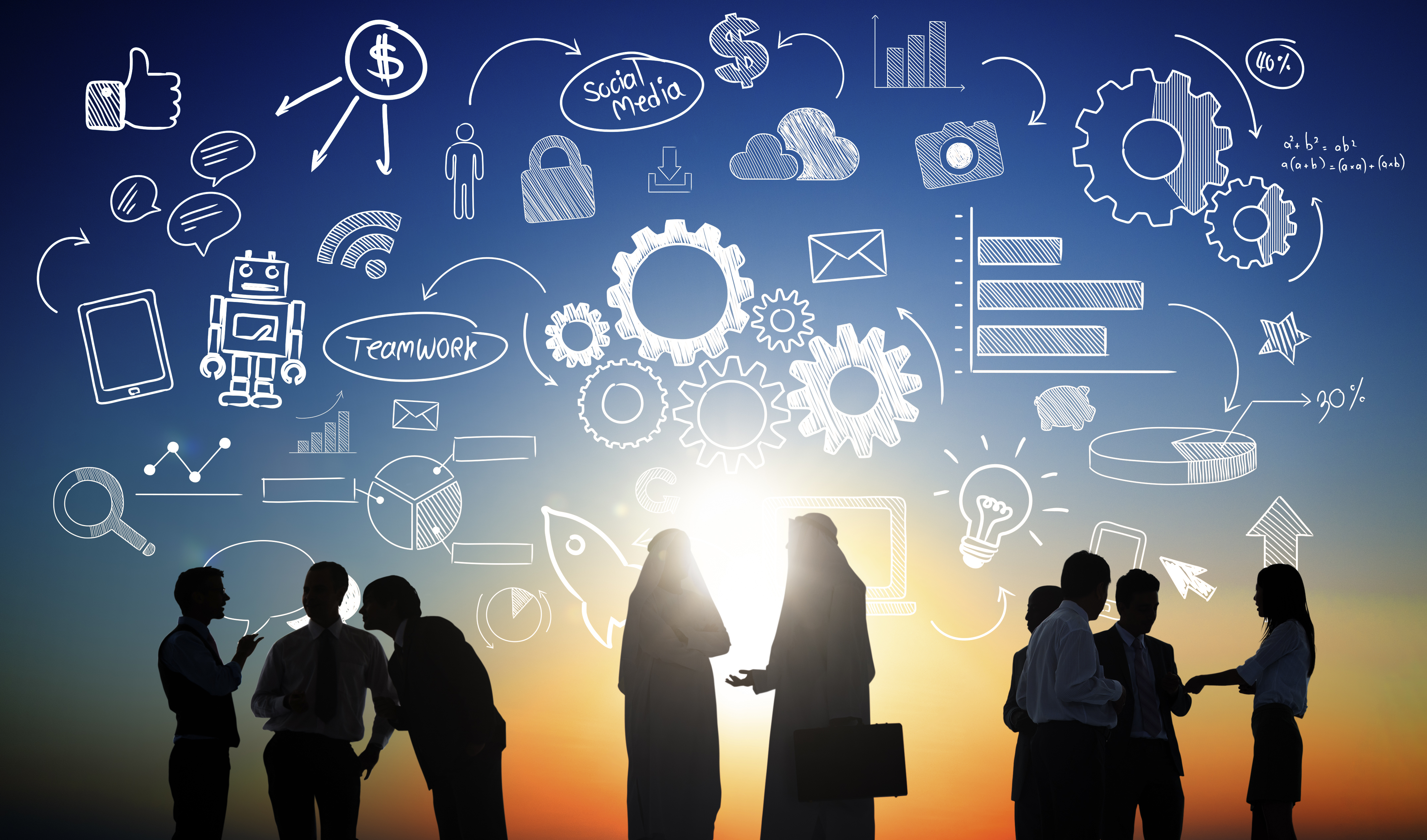 This blog post was contributed by Ruth Glatt, a former SRC employee.
A Community of Practice (CoP) connects like-minded colleagues who come together to share experiences and knowledge, as well as learn how techniques are applied. When I heard that a large group of people at SRC wanted to work on their project management certifications, I thought this would be a great opportunity to try out this approach.
Case Study: What is a Project Management Community of Practice?
A Community of Practice is about helping to grow and retain the knowledge that we need internally within our organization. It's a safe and trusted environment connecting people and encouraging the sharing of ideas and experiences. It's a breaking boundaries approach to a Project Management Office (department that defines and maintains project management standards within an organization – SRC's subject experts lead most projects which requires a different approach) and our CoP has shown terrific business benefits.
How it started
Our Project Management Community was inspired by a group of project leaders who wanted to become certified Project Management Professionals (PMP) or Certified Associates in Project Management (CAPM). I have experience with project management, certification requirements and training. I know that it can be a strenuous certification and that with a group this size, they could really benefit from a community providing continued learning, sharing and a place to ask questions.
I provided some overall guidance to get the group running, but it was ultimately the group that determined the topics of learning and lead discussions. This grew to an opportunity of sharing, growing and aligning Project Management across SRC. Project Management is fundamental knowledge for a research and technology organization and I'm happy to orchestrate the logistics and support to make sure the group has what they need.
How it works
Cross-divisional project leaders volunteer to run session discussions on topics including:
Collaboration and achievement of common outcomes with capital project reviews and approvals
Issue Management tools, Scope change controls and Resource Management
Standardized Project Management templates reviews, include Charters, Project Risk Management and Lessons Learned
Opportunities to innovate and create new ideas, like project reporting tools
In addition, the Project Management CoP offered an optional track for those interested in certification. Seventeen project leaders have successfully completed the Advanced Project Management training course. Many are certified PMPs or CAPMs and others are preparing for their exam. These people formed a study group to help each other get through the complexities of certification knowledge. Close to 50 employees have completed Foundational Project Management training over the last three years, encouraging a common project language across SRC as we incorporate what was learned into project success.
Management has been extremely supportive in making the Project Management Community open for SRC project leaders with all levels of experience who are interested in sharing ideas, building organizational process assets and increasing alignment of project management across the company.
"You get value from project management when a client sees a project run the same way regardless of which Project Manager is leading it. That is what reflects organization capability rather than individual practices within an organization… Optimal value comes when we tailor standard practices to the organization, streamline and reduce complexity." - Thomas and Mullaly,  Understanding the Value of Project Management
What's next?
After we've covered the basics and understand the needs of the group, we'll share case studies, celebrate successes and expand our 'One Team' approach to Project Management continued improvement. The group will continue to grow and evolve based on the needs and energy brought by its participants. Our CoP is the back-bone of continuous improvement initiatives, execution of major client projects and supports our core values.