We welcome Caitlin Taylor, the 2014 Saskatchewanderer, to our blog! Caitlin toured SRC's diamond lab and kindly agreed to guest post about her experience.
I'm Caitlin Taylor and I don't have a typical job. In fact, I have what's called "The Best Job Ever." I am the Saskatchewanderer and I get paid to travel all around Saskatchewan to discover the things that make this province amazing. I've ridden in hot air balloons, interviewed famous Saskatchewanians and visited the Athabasca Sand Dunes to name a few.
I want to prove to people that Saskatchewan is not just the picturesque wheat field gently blowing in the wind that the rest of Canada would have you believe. We are a province full of adventure, culture, innovation and technology.
There is no better way to demonstrate our province's link to the scientific community than by touring the Saskatchewan Research Council's world-class diamond laboratory in Saskatoon.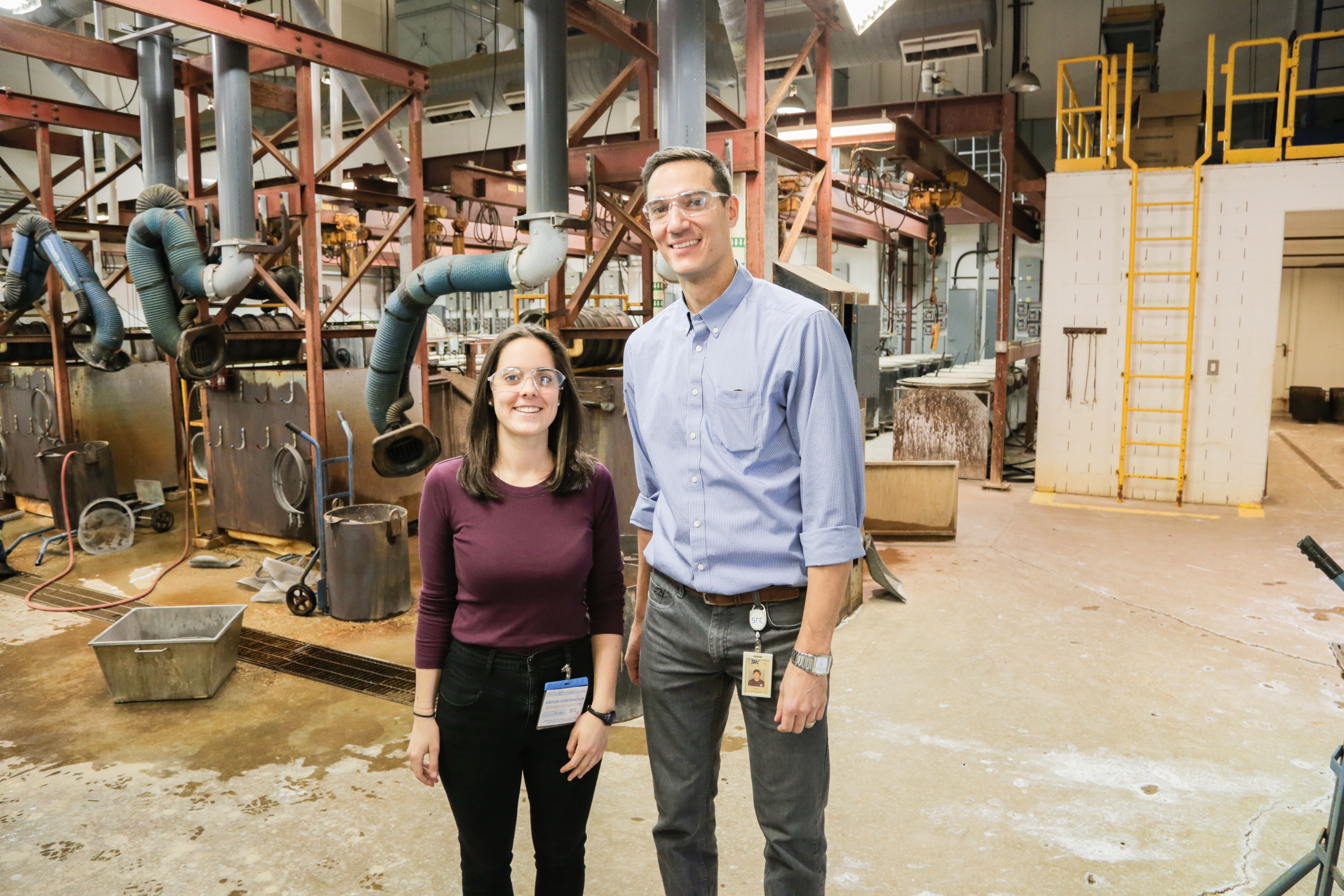 I was astounded by the complexity of the diamond extraction process that SRC undertakes. They receive thousands of rock samples from all over the world which must be broken down and sifted through to find diamonds that can barely be seen with the human eye! Once SRC knows how many diamonds are in each sample, they can accurately determine if an area would be a good potential spot for a diamond mine in the future. Obviously, this requires state-of-the-art technology, precise calculations and a crew of meticulous staff.
The top-notch security protocols at the lab are also a vision of the future. If you think fingerprint access is something only seen in the movies, think again! Not only that, but there are cameras absolutely everywhere.
I'd have to say my favourite part of the tour was when Lab Supervisor, Mike McCubbing, put me to the test. I was tasked with finding a half-carat diamond that had been planted inside one of the rock samples. Sifting through the rocks usually takes many, many hours of careful searching. I was given a few hints to help speed up the process. Was I able to find the diamond hiding inside? You'll have to watch my video to find out!
Related Post: A Diamond Lab in Saskatchewan? You bet.