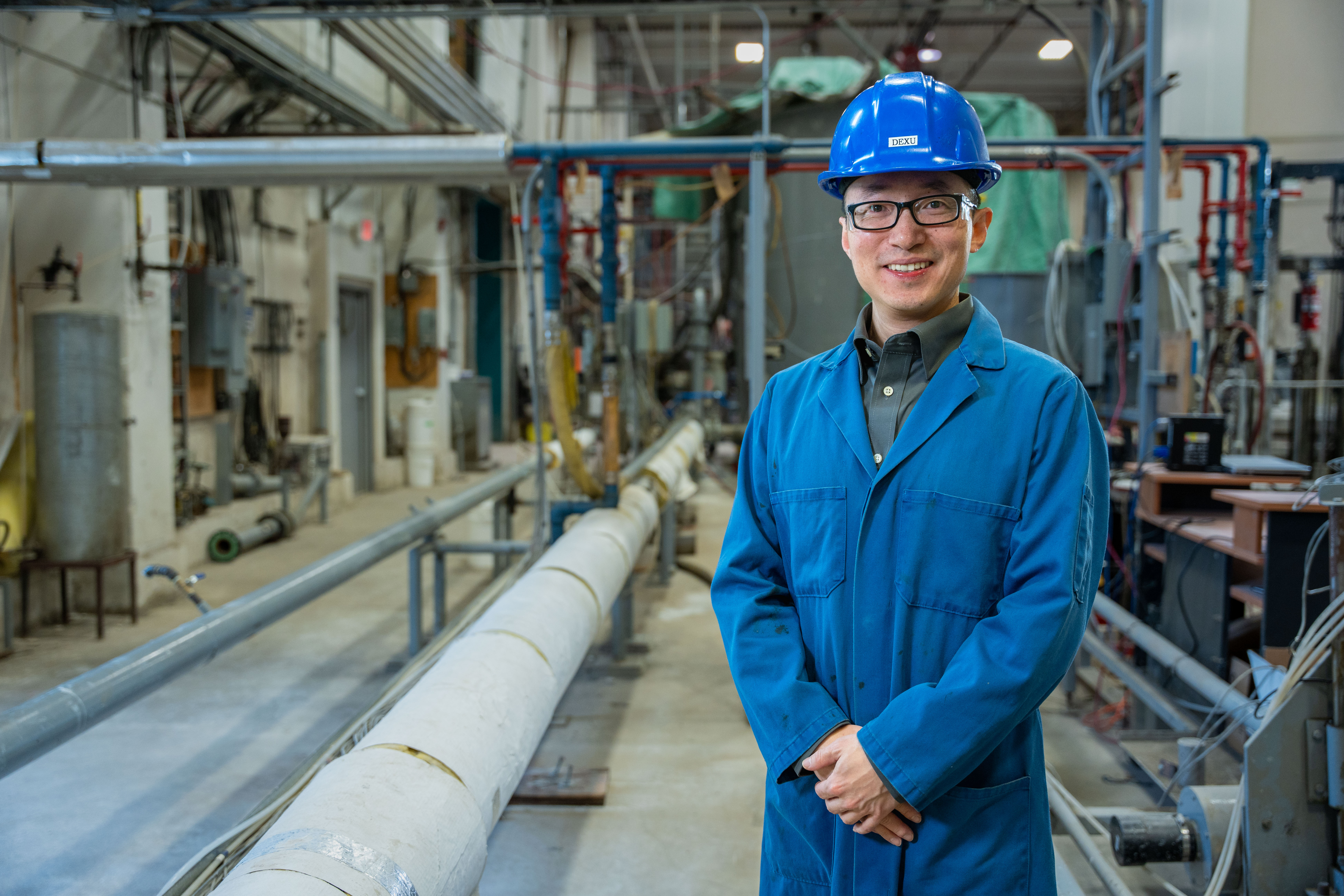 Used in electronics, crafted into jewelry and molded for currency — precious metals like gold, platinum and palladium are highly sought after by many industries.
Over the years, mining practices have evolved with the advent of innovative technologies and new applications. This has allowed the mining industry to meet evolving environmental goals, making their operations more sustainable and cost-effective.
Scientists are researching efficient solutions for precious metal recovery, looking to secondary sources such as low-grade ores, mine tailings and electronic and industrial wastes to meet demand.
SRC research scientist and PhD candidate Dexu Kong — and collaborators from the Department of Chemistry at the University of Saskatchewan — published a paper that demonstrated a new way of recovering gold from these secondary sources.
"I'm looking to develop new applications that benefit the local economy and help industry tackle new challenges," says Kong. 
His current research goals focus on developing sustainable solid-phase extraction materials that have an affinity for precious metals.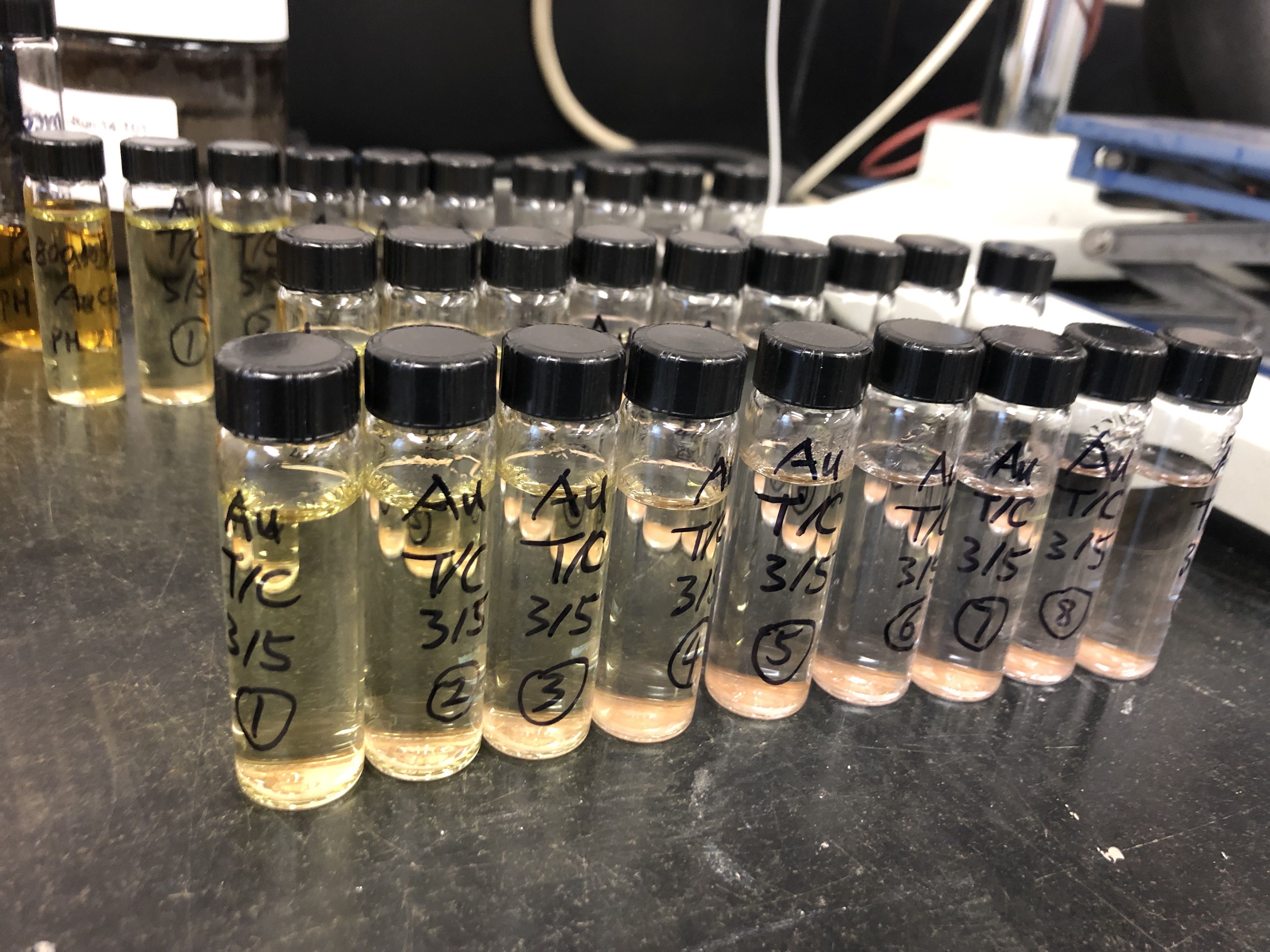 A sustainable approach to precious metal recovery
As a finite resource, precious metals are extremely valuable.
Scientists believe that gold and other precious metals were carried from space and deposited into the earth from meteorites that crashed into our planet nearly 200 million years ago. 
While gold deposits are found across the world, the metal is not easily acquired. 
Traditional mining operations employ chemicals in their recovery process. One popular technique uses cyanide to help stabilize the gold while the ore is dissolved in solution. While this has been a safe and effective method for over 130 years, there are ways to increase sustainability by recycling waste products.
New, innovative and environmentally friendly techniques for recovery are needed to keep up with high demand. However, pivoting away from traditional mines to secondary sources requires new technologies.
"The research to find a sustainable solid phase extraction with bio sorbents is essential," say Kong.
Solid-phase extraction is a method of recovery that uses a solid material to absorb the precious metals from solution — or aqueous media. Like a sponge, bio sorbents easily soak up the smallest amounts of gold or platinum from the aqueous media.
When it comes to precious metal recovery, industrial adsorbents, like activated carbon, are often used. While activated carbon can easily bind to copper, mercury and other base metals, it is not ideal for gold recovery. 
To increase the efficacy of gold recovery, Kong and his team have created bio sorbents from carbohydrates like cellulose. In this experiment, they've modified chitin, a carbohydrate that is found in fungus, shellfish and insects. 
"Developing new, sustainable solid-phase extraction materials for precious metals will attract attention from many industries," says Kong.
Kong and his colleagues have found that their modified chitosan sorbents displayed favourable uptake of gold, suggesting that this bio sorbent may have potential advantages harvesting the precious resource.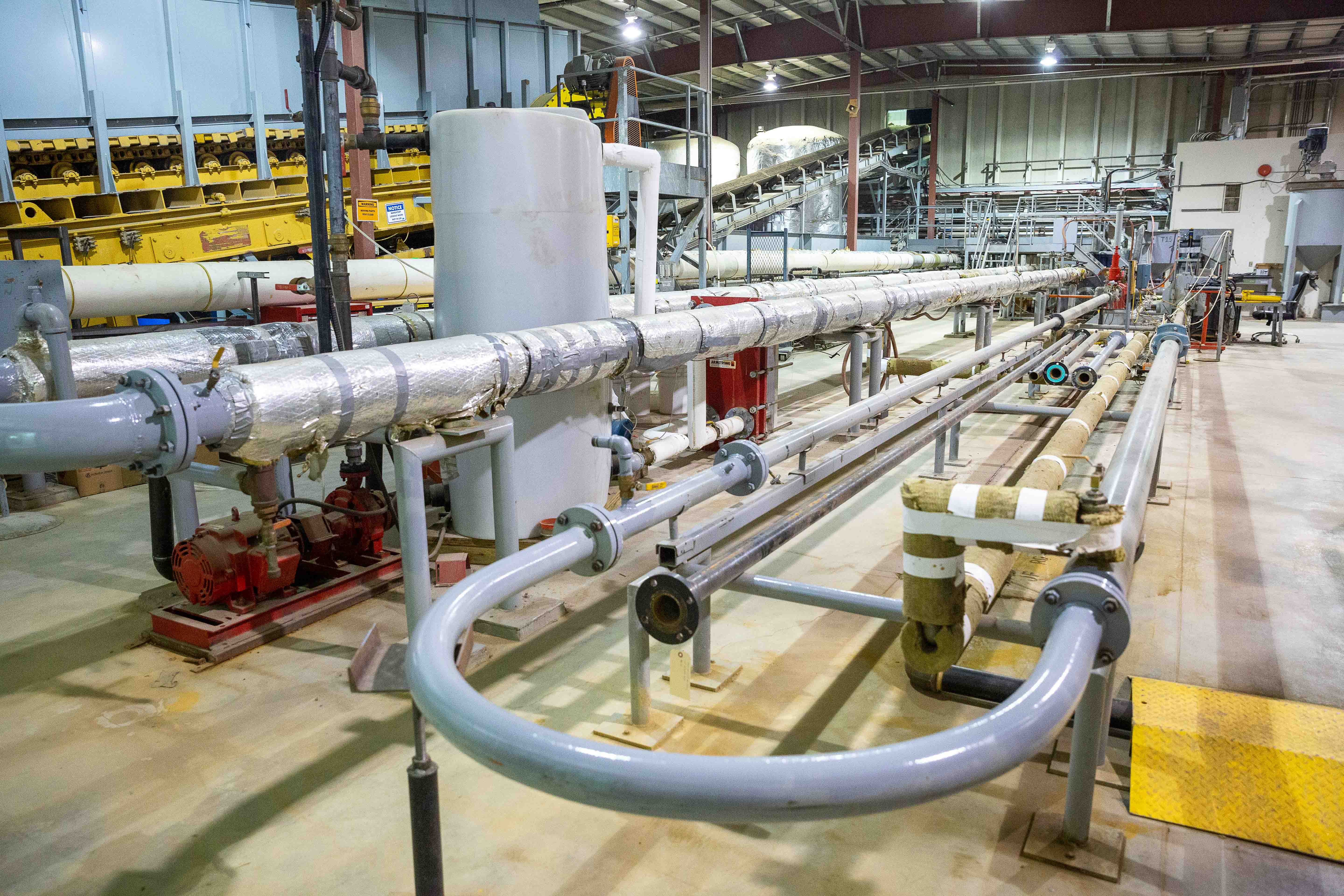 SRC scientists are testing innovative solutions
Kong has been a research scientist at SRC's Pipe Flow Technology Centre™ since 2014. 
"I really like the opportunity to grow and the diverse culture that SRC has to offer," says Kong. "The Council encourages employee development by offering advanced education training and, because safety is a top priority, I feel comfortable working on a variety of projects."
Before he joined SRC, Kong gained a lot of his skills and expertise working in various labs — first as a lab technician at Winnipeg's wastewater treatment plan and then as a molecular biology technologist for Bayer Crop Sciences. 
Over the last decade, Kong has worked on a variety of projects at SRC including catalyst development for fuel conversion and oil sands tailing consolidation. 
In 2019, Kong was involved in developing bio sorbents to reduce uranium levels from the pit water at the former Gunnar Mine and Mill Site. This pilot test was part of the remediation efforts headed up by SRC's Project CLEANS team — a multi-year, multimillion-dollar project to assess and reclaim uranium mine sites in northern Saskatchewan.
"I really appreciate the opportunity to conduct this research, from the lab-scale to pilot-scale test," says Kong. "This pilot test provided us with technical data and the information needed to design a full-scale permeable barrier." 
Kong was also involved in developing sorbents for extracting lithium — a precious metal used in rechargeable batteries — from petroleum brines. Kong and SRC's Mineral Processing group are currently testing the design's efficacy.
"The skills and knowledge obtained from this research helped us understand the application challenges faced by industry. Now, we can provide new research services to our clients," says Kong.  
Green technologies meet industry needs
With over 75 years of experience, SRC continues to develop innovative technologies and applications that can help clients address complex challenges.
With increased recovery options, more precious metals can be efficiently extracted from secondary sources, giving industry the ability to recycle and repurpose waste products.
Green, adsorbent technology has great potential for both the mining sector and the environment. Kong is excited about the future of his work.
"I love applied technology. Industry has unique resources and challenges. I think it's interesting to apply science and conduct research suitable for the local economy," says Kong. "Saskatchewan is known for its rich mining resources and developing technology that can help the Saskatchewan mining industries is a real scientific achievement."