Water quality matters for everyone and everything. With livestock consuming anywhere from 0.25 L (laying hens) up to 160 L (dairy cows) of water per day, the quality of their water is important. Research shows that livestock with access to quality water will consume more, gain weight quicker and are less likely to develop health issues. 
Livestock can tolerate poor water quality to some extent, but if the water contains high concentrations of specific compounds such as sulphates, livestock can be affected. While most of these effects are not lethal, reproduction, maturation and lactation can be affected. 
At SRC Environmental Analytical Laboratories, we've conducted hundreds of water tests over the years for livestock owners. These are some of the most common factors affecting water quality that we've seen at SRC:
Bacteria, viruses and parasites - develop in water sources such as dugouts and reservoirs
Blue-green algae - a common concern in the summer 
Sulphates - found in surface sources that are fed from saline areas and groundwater-fed dugouts
Alkalinity - a ph of 6.0-8.5 is fine for most livestock
Total Dissolved Solids (TDS) - a.k.a. salinity which can cause diarrhea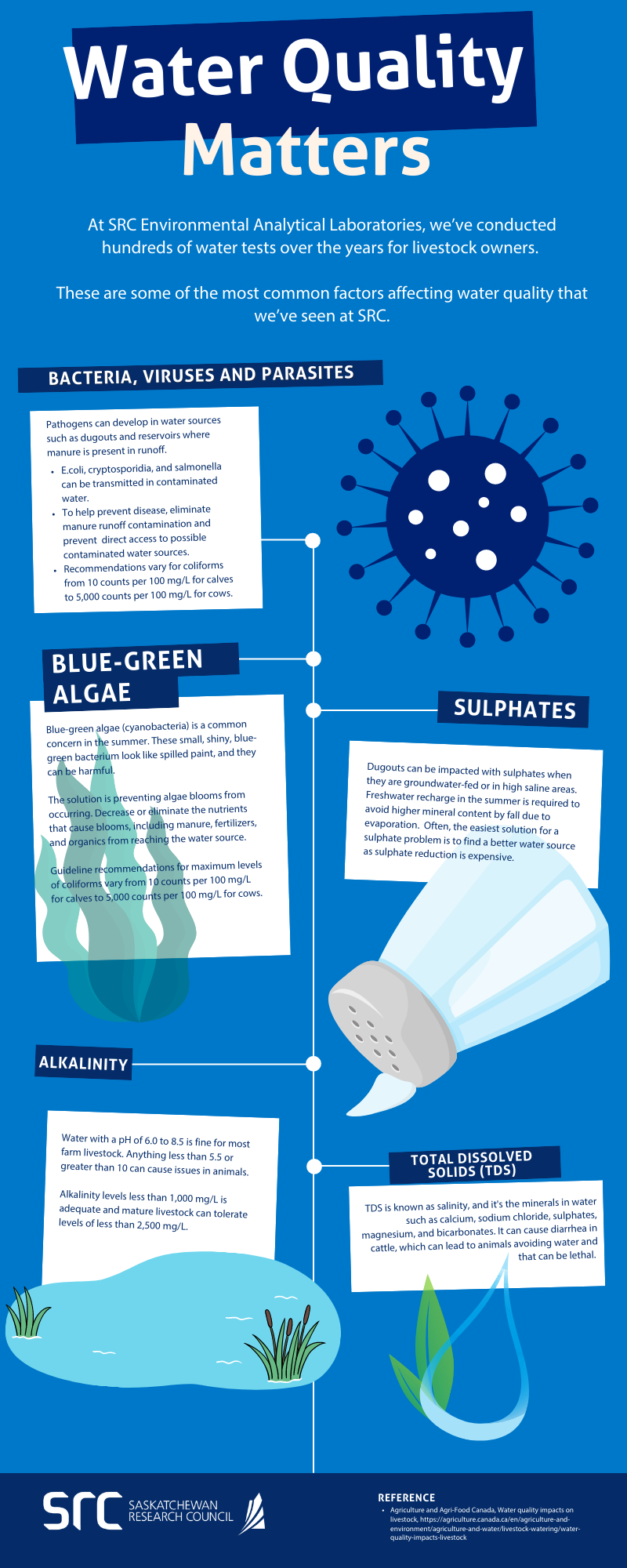 sulphates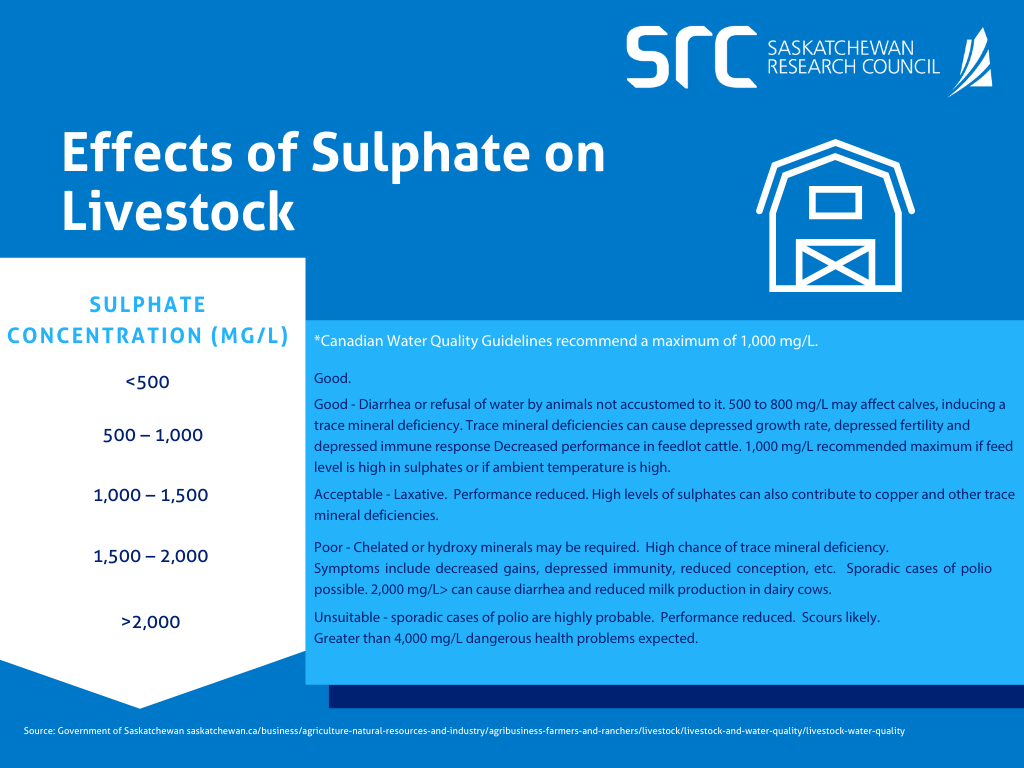 Total Dissolved Solids (TDS)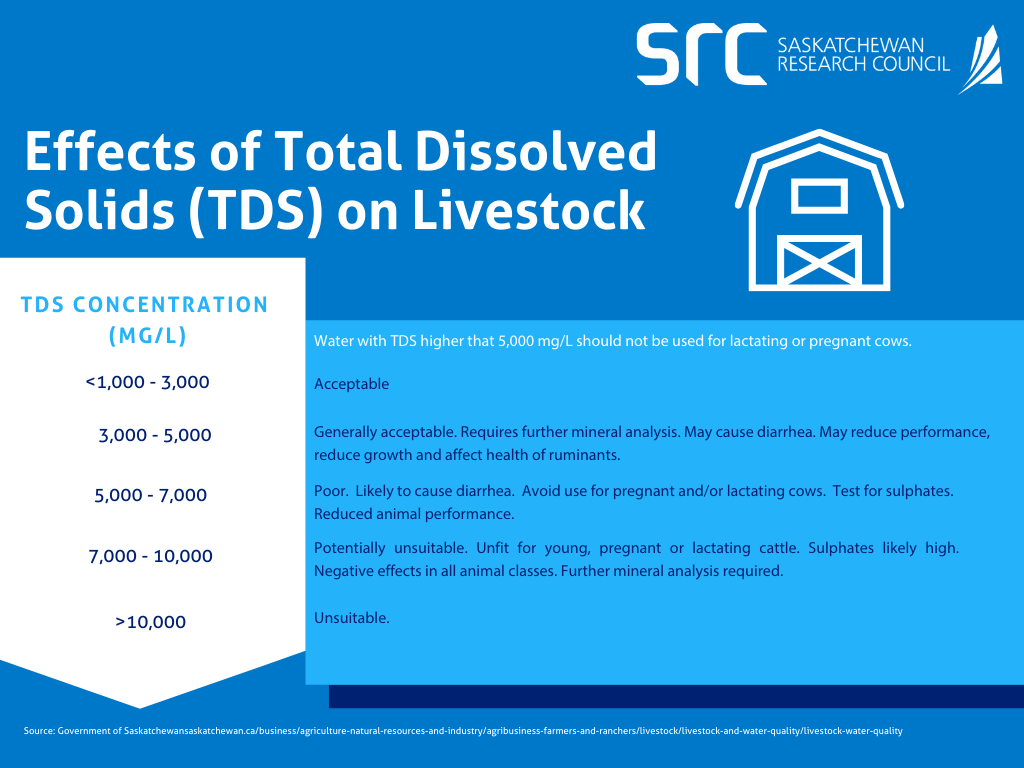 Water Testing 
SRC Environmental Analytical Laboratories is ISO 17025 CALA accredited for several water quality tests as indicated by our scope. 
Contact us to speak with a Water Quality Expert. Call 306-933-6932 or 1-800-240-8808 for help with all your water testing needs. 
This blog post was written by former SRC employee Brook Thalgott.