At SRC, I'm part of a team that monitors trends in the key strategic sectors in which we operate: the mining, minerals, agriculture, biotechnology and energy sectors, and the environmental considerations that are important across each sector. Although it's challenging to keep up with new developments (happening daily), it's also exciting to learn about innovative technologies and advancements in these sectors.
Technology scans are just one aspect of our intelligence gathering, as change takes place on multiple levels. For simplicity, we focus on three aspects here: megatrends, systems (or frameworks) and technologies. None of these parts operate in isolation, but interact with and influence each other.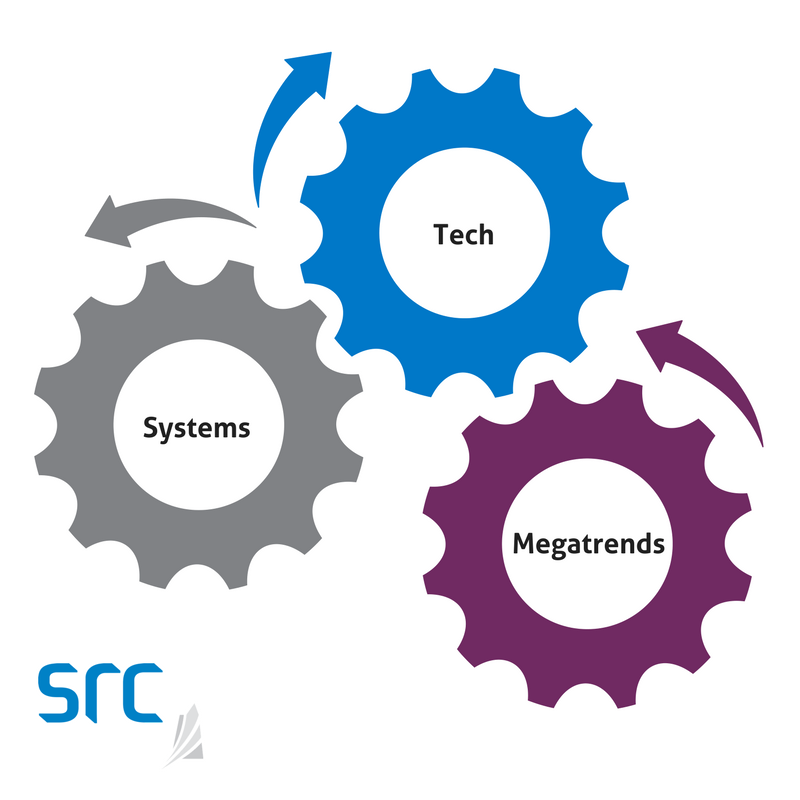 Megatrends 
According to John Naisbitt,1 megatrends are defined as, "long-term, transformational processes with global reach, broad scope and a fundamental and dramatic impact." Some of the most commonly cited trends are climate change, digitalization, resource scarcity and urbanization. 
Megatrends impact other megatrends. Climate change, for example, could lead to higher incidences of drought and flooding in certain parts of the world, and these extreme weather events can exacerbate another megatrend – resource scarcity. 
Systems and technology development are also impacted by megatrends, and vice versa. We can see that addressing climate change is driving transformation at the systems and technological levels, as industry, government and societies work to adapt. 
Systems
By systems, I mean a set of technologies that make up an advanced capability, such as the industrial internet of things (IIoT), machine learning, automation, artificial intelligence and blockchains.
If we want to track greenhouse gas emissions better, we require, for one, monitoring systems with sophisticated sensor technologies. There is also the challenge of keeping track of those sensors, as well as interpreting the data collected. Here is where the IIoT comes into play. By connecting machines to the internet, it's easier to capture (and analyze) the immense amount of data in a central location. 
Technologies
Then there are the technologies themselves that can be used within a system or on their own. Advances in sensors, chips, modems, cameras, antennas, processors and software improve system capabilities.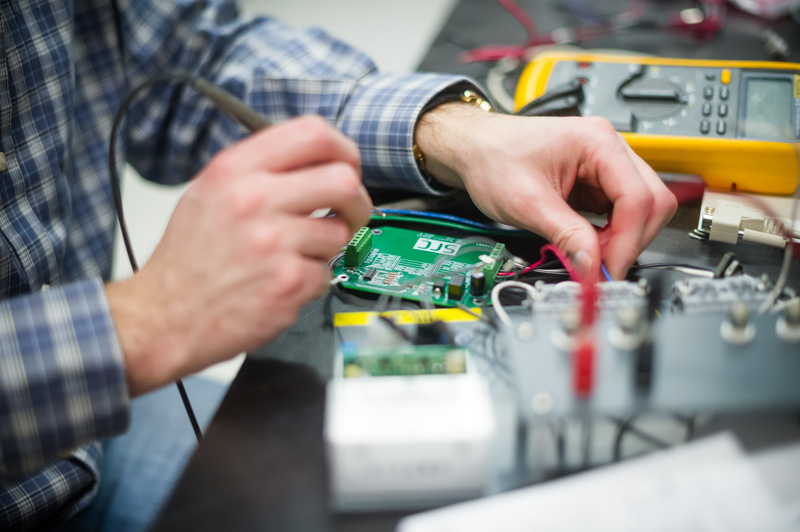 Additional complexity comes into play when we also consider that sectors are impacted differently at all three levels. For instance, manufacturing renewable energy technologies is driving demand for rare earth elements (REE), creating an uptick in some subsectors of the mining industry, including interest in REE separation technologies. In contrast, renewables will have a downward pressure on fossil fuels, potentially reducing oil production in the long term.  
On the horizon
For 2018, my team and I will look to better understand the emerging risks and opportunities in Saskatchewan and beyond, based on what is taking place at these various levels. Ultimately, this intelligence can help us build plausible scenarios, which in turn, can reveal potential strategies and solutions that SRC can develop to help our clients manage future challenges. 
References:
Naisbitt, John. Megatrends: Ten New Directions Transforming Our Lives. Warner Books, 1982