This post originally appeared in The Learning Partnership's Spark newsletter.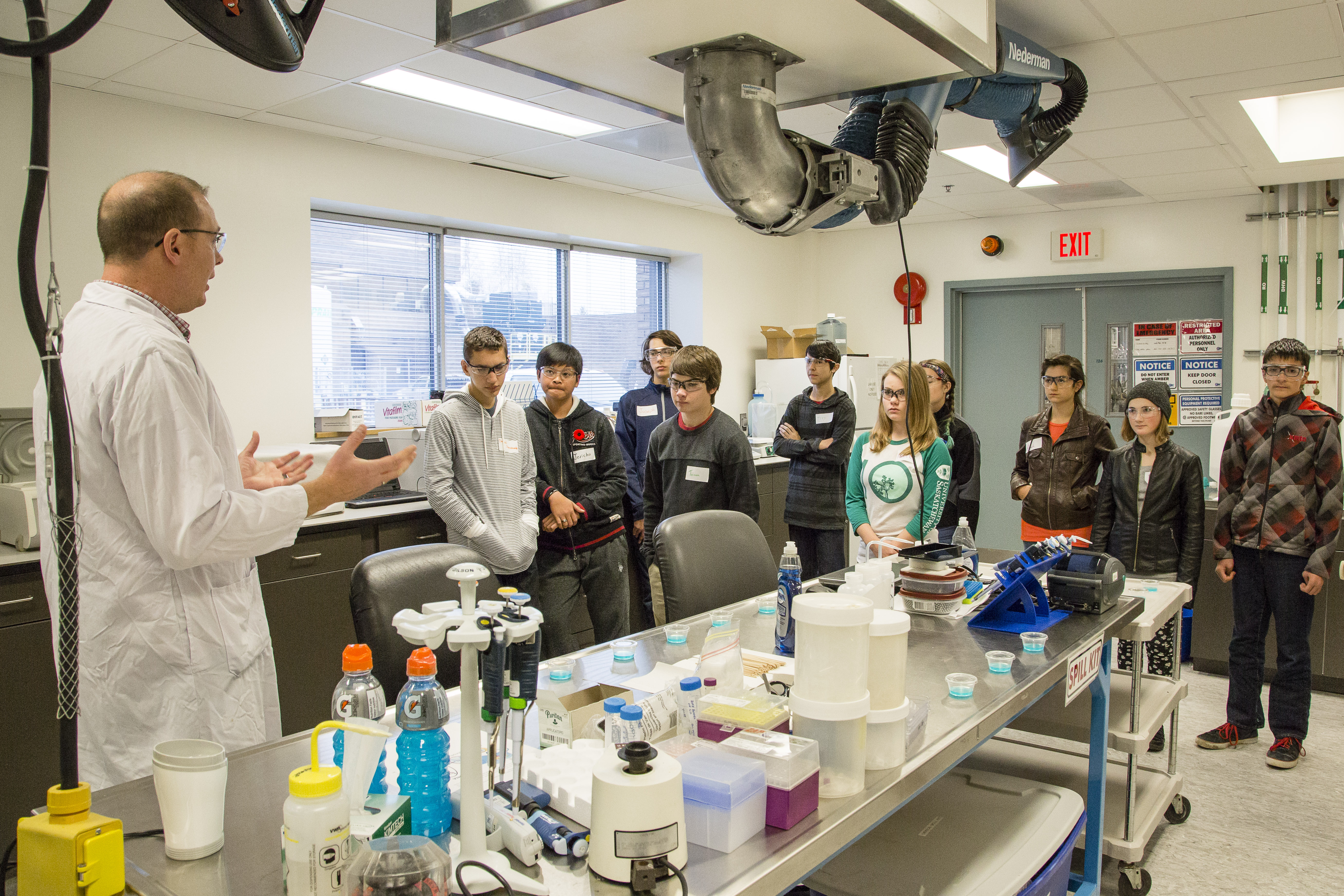 Business moves at an incredibly fast pace. Because of this, more emphasis is being put on innovation and experiential learning in the workplace – two factors we incorporate into our daily work at SRC.
Experiential learning is essentially learning from experience or learning by doing. Much of the business world subscribes to the 70/20/10 learning model, which suggests that people learn about 70 per cent of their jobs informally through experience, 20 per cent through relationships and 10 per cent through formal training methods. For most organizations, this means purposefully designing learning experiences to accelerate skill and competency development, to allow its human resource pool to grow quickly – at the pace of business.
Here are 8 reasons why the business world relies on experiential learning:
It teaches what is required for real-world success. Authentic experiential learning creates an invaluable opportunity to prepare for the future. SRC's Take Our Kid's to Work day program gives grade 9 students the opportunity to learn real-life skills by putting ideas into practice with hands-on learning.
It is easily adaptive. Constructed experiences can be adapted to address the personal adult learning styles of the participants. Some people are visual learners, some prefer action learning.
It is cost-effective. External training and education can be expensive and it's difficult to assess the transfer of that training to the job.
It is efficient. With experiential learning, employees are actively working and contributing while learning at the same time, versus taking time away from the job to sit in a classroom. SRC's Engineer-in-Training program provides young engineers with the opportunity to learn through mentorship and on-the-job experience.
It motivates. Employees become motivated when they are provided opportunities for practice and feedback, along with learning experiences that they find relevant.
It produces self-directed learners. Through experiential learning, employees are challenged with unfamiliar situations and tasks which they must learn to navigate.
It inspires engagement. When employees take control of their own learning experiences, this creates highly engaged learners.
It supports diversity. Experiential learning acknowledges differences and builds experiences that can maximize learning. SRC recently launched an Aboriginal Mentorship Program that focuses on encouraging participation of Aboriginals in science, technology, engineering and math related disciplines. Students enrolled in the program get to put their theory they have learned in school into practice with a summer job at SRC.
Any employee learns over time by doing a job. The challenge for business is to have them learn more in a planned manner by creating a custom experience to accelerate learning to keep up with the fast pace of business.