Well, this is unusual. Normally we'd be shaking hands and exchanging business cards and sharing industry news over coffee. Although we can't meet you on the tradeshow floor this year, the same faces (and a few new ones) you've come to see at PDAC are still here.
Get in touch with us whichever way is most convenient for you - email, phone, virtual conference - we are responsive to your needs and focused on delivering the reliable, quality results that are more important than ever.
Whatever your new reality looks like, we are ready to support and assist your business. 
Say hello
Interested in learning more about a particular service? Send us an email and one of our booth staff will respond.
You can also drop in to our virtual meeting space, Monday to Thursday, 11 a.m. - 2 p.m. CST.
Our Experts are Standing By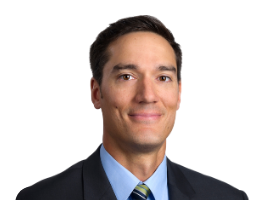 Mike McCubbing, Diamond Lab
Mike McCubbing, P.Geo, is the manager of SRC Geoanalytical Laboratories' Diamond Laboratory and Services team. He has nearly 20 years' experience in laboratory techniques for diamond processing, including micro diamond extraction by caustic fusion and kimberlite processing by dense media separation for macro diamond recovery.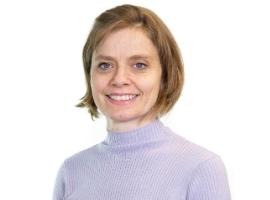 Lucinda Wood, Business Development
Lucinda has 20 years of experience working as both a metallurgical and business development consultant and has both design and operational experience. She is a Chemical Engineering and majored in sociology/economics. Lucinda has a particular interest in integrating the social, environmental, technological and economical aspects of the mining industry as part of a cohesive approach to services.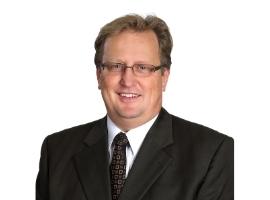 Bernard Gartner, Business Development
Bernard started at SRC as a senior technician, a position he held for 25 years before transitioning to manage and grow SRC Geoanalytical Laboratories. He managed the lab for 17 years, developing a team that is internationally recognized for their commitment to client service and quality results, and led the lab through several expansions. He recently transitioned into business development and uses his decades of experience to provide strategic direction for SRC.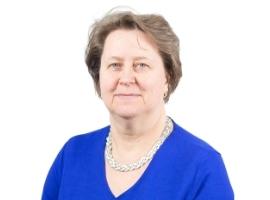 Cristiana Mircea, Diamond Lab
Cristiana joined SRC 17 years ago. Today, she is the supervisor of the Kimberlite Indicator Minerals unit at SRC Geoanalytical Laboratories Diamond Services. Her career began with studies in geology at the University of Bucharest in Romania. She immigrated to Canada in 1995, and joined Ashton Mining of Canada, a diamond exploration company.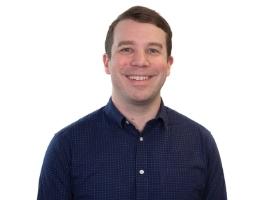 Rob Millar, SRC Geoanalytical Laboratories
Rob manages SRC Geoanalytical Laboratories. Throughout his 15-year career at SRC, Rob has evaluated and developed multiple Standard Operating Procedures for weighing, digesting and analyzing geological material, including potash, uranium, gold, base metal, rare earths, platinum-group elements and diamond ore. Rob also has extensive knowledge in the theory and application of geochemical analytical tools, such as AA, C/S analyzers, XRD, QEMSCAN®, ICP-OES and ICP-MS. 
From March 8-11, visit our booth and click on the Enter to Win button for a chance to win a CAD$10,000 credit toward services from SRC's Mining and Energy Division for your company!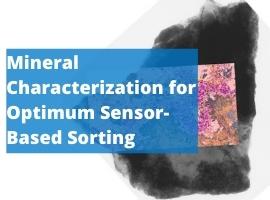 In this webinar on sensor-based sorting hosted by CIM Magazine, experts from SRC and Unearthed Consulting will discuss the mineral and sensor characterization required for successfully adopting sensor-based sorting. 
SRC provides a wide range of services throughout the mining cycle to the mining and minerals industry and other industrial sectors. We leverage our traditional research roots to provide technological services that meet real-world industry needs, from testing to modelling, diagnostics to optimization and monitoring to remediation. Learn about our services and facilities.
Uranium | Potash | Diamonds | Rare Earths | Lithium | Oil Sands | Gold and Base Metals | Industrial Minerals
never miss a beat
Stay up to date with the latest mining and energy services, events and news.