Mentoring relationships are special in that, even when the formal part of the relationship is complete, their effects can last a lifetime. Research confirms that quality mentoring relationships have long-lasting, powerful positive effects on a person's personal, academic and professional life.
Throughout my own life, I've been fortunate enough to have great mentors who were willing to invest their time in me and provide meaningful opportunities for growth. These mentors have not only taught me about what is important both personally and professionally in my career, they've also taught me what it means to be a great mentor. 
This is something I now have the opportunity to pass on to others through my work managing SRC's Aboriginal Mentorship Program (AMP). This program aims to connect Indigenous post-secondary students studying in the science, technology, engineering and math (STEM) disciplines with a mentor at SRC.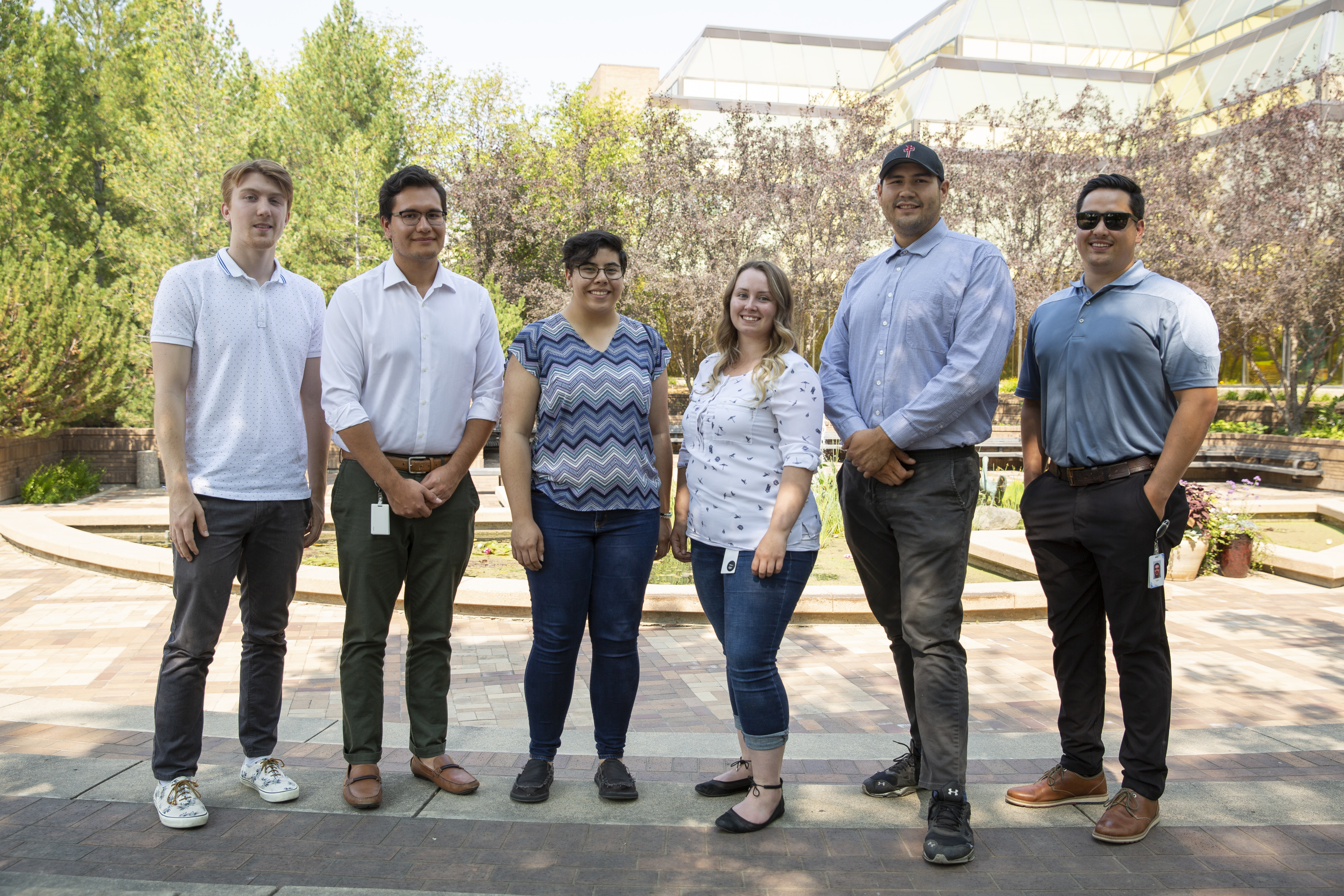 Over the past four summers, I've had the opportunity to watch some incredible mentoring relationships form and grow. Two years ago, we welcomed first year Environmental Engineering student Tomika to our program. She was matched with mentor Mark, a former employee at SRC who was the Senior Advisor of Community Engagement on its Environmental Remediation team. 
Before the end of this year's mentorship program, Tomika and Mark had a chance to talk about their experience in the program and what their two-year mentorship relationship meant to them. Below are some of my favourite responses from their conversation, which I hope will shed some light on the benefits of mentorship for anyone considering being a mentor or mentee. 
What is your favourite part about the AMP program?
Mark: [I enjoy] having people come on board with us that are students and are trying to reach their goals in their career. They come from different Indigenous backgrounds and bring a different vitality to our office and to our teams. 
I've really enjoyed working with Tomika – she is so helpful, so good to work with, always keeps me on my toes and really is an asset to our team. It's been especially great to have that interchange of encouragement of each other to keep going and to reach our combined goals.
Tomika: Mark's been a wonderful mentor. I've learned so much from him, especially about working with northern Indigenous communities. I'm from [southern Saskatchewan] so I've worked with southern Indigenous communities and it's similar to working with northern Indigenous communities, but it's also different. 
I have also really enjoyed getting to know all the other Indigenous students within the AMP program. It makes you feel like you're not alone as an Indigenous student pursuing STEM because there's not a lot of role models and having a good role model who is Indigenous kind of pushes the path for everybody else.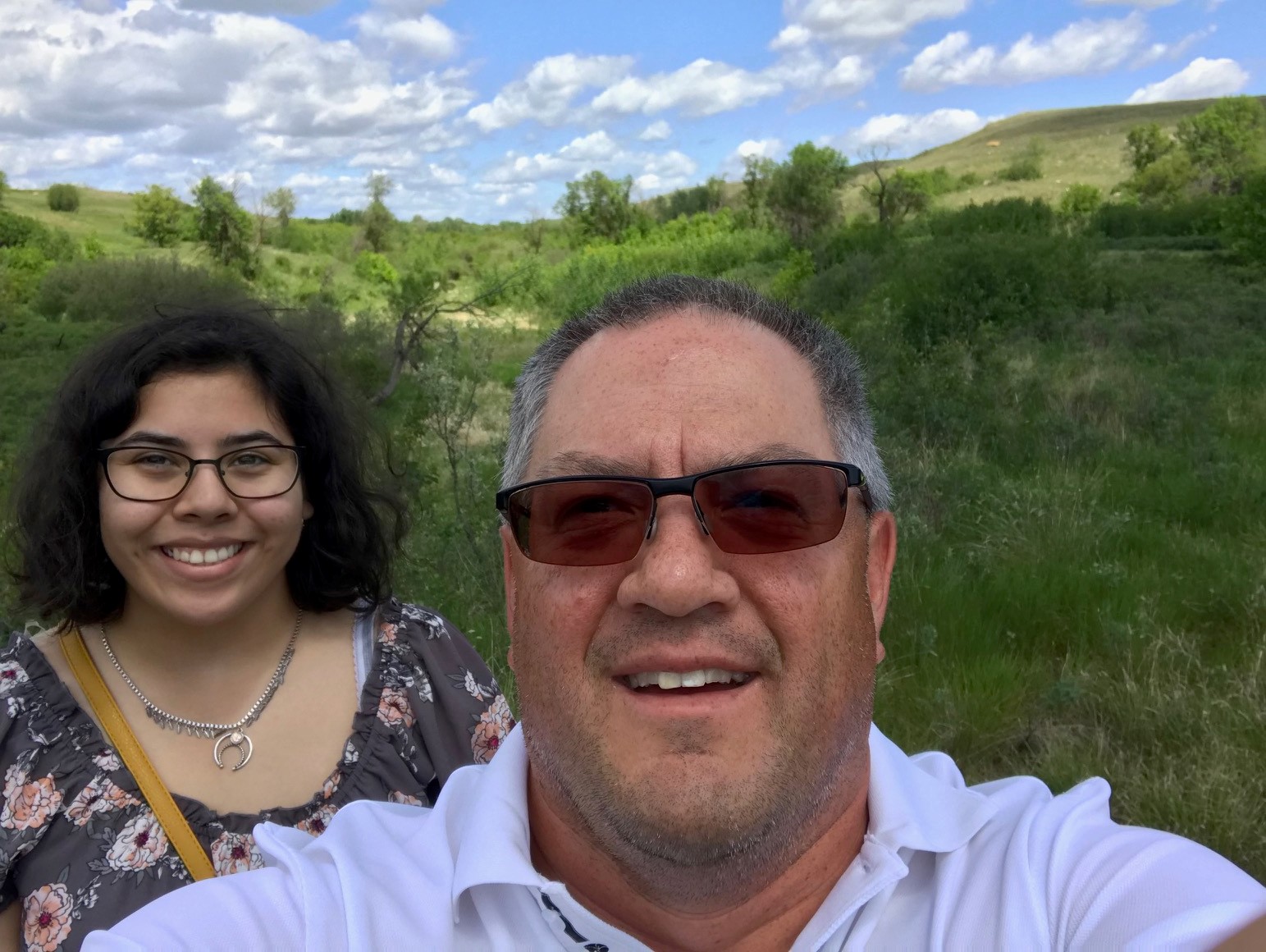 What is the best part about being a mentee/mentor?
Tomika: I get to build relationships with people … that I work with. I have also enjoyed getting to learn new skills and getting to practice them. Without Mark's mentoring, I wouldn't know how to do community engagement – how to work with various organizations, how to contact them, how to write official documents and review them.
Mark: [I've been able to] share some of the things that I've learned over the years working in this field and in this industry. But, I also am equally as happy to learn new things from the mentees and what they bring to our team and to me personally. 
I just really enjoy the fellowship, comradery, but most importantly, I really appreciate the sharing of knowledge. There's so much knowledge that Tomika brings to our team and to me personally. Hopefully [I] have been doing that for her, as well. I've just truly experienced so much personal growth by being a mentor, so it's really a two-way thing. I think we are equally benefitting from this relationship, both at work and even somewhat on a personal level.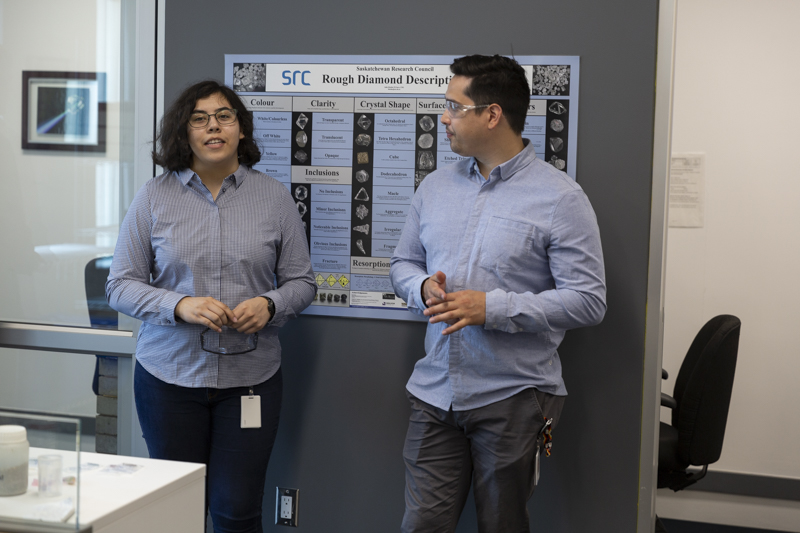 What is something that you have learned or will take away from the program?
Tomika: I really do enjoy the personal growth. Through this program, I really kind of figured out where I want to go with my career. When I started university, I knew I wanted to be an environmental engineer, but I didn't really know whereabouts in environmental engineering that I wanted to work. I know now that I really want to focus on remediation.
I've also really grown as a person, I think, and know kind of who I want to be and how to make that happen. And Mark has been such a large part of that.
Mark: I'm hoping that some of the knowledge that I'm able to share [can] be used in the next generation of our team leaders, our community leaders. If that information can help Tomika and others to grow to become the leaders of the future, then that's wonderful. I'm excited about what I see.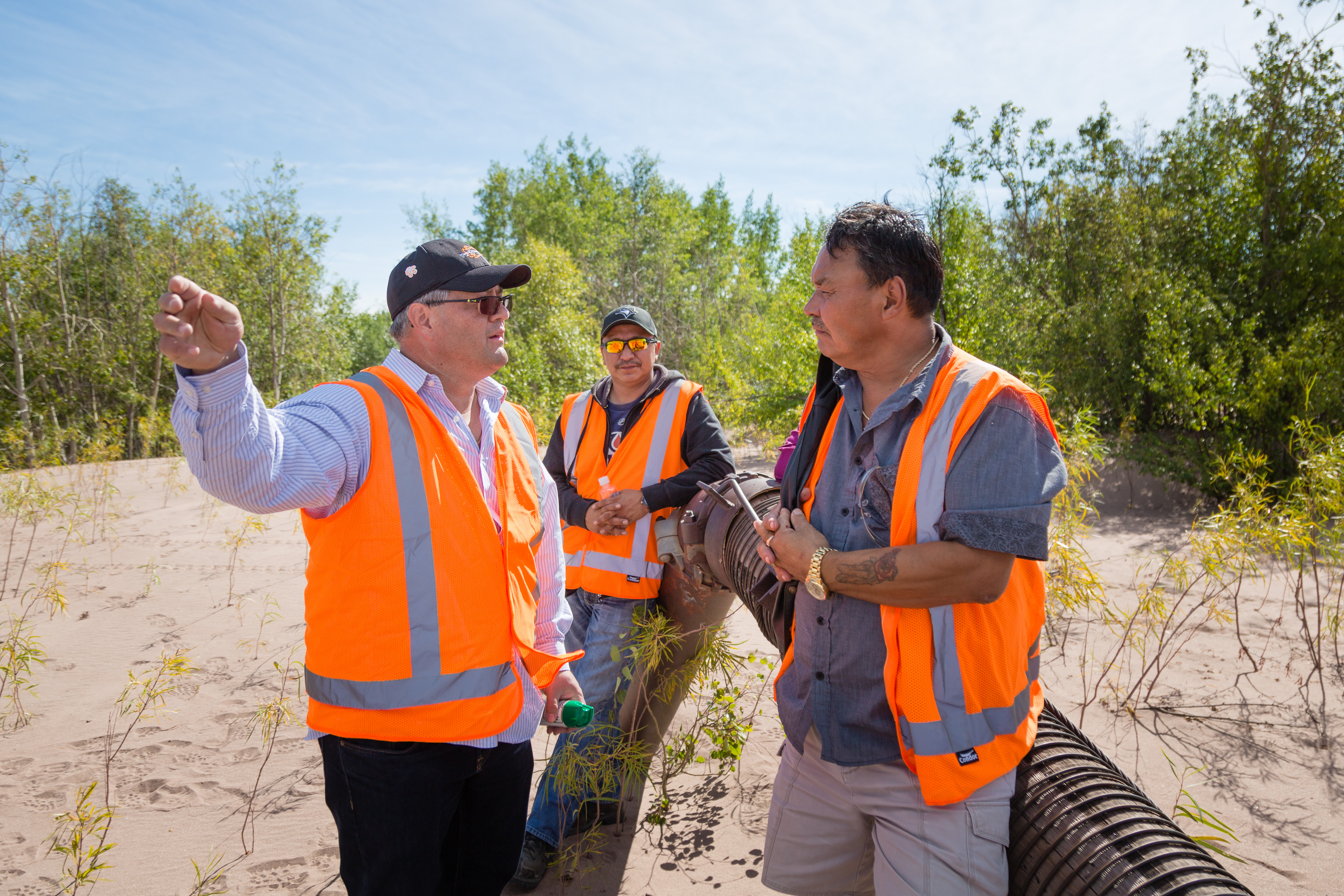 What is your favourite memory from the last two years?
Mark: It's really how proud I am of Tomika. The learning curve [during Tomika's] first year with us was quite big because there's a lot of information and she is only here for a very short period of time. But the growth this second year has really been the most meaningful experience or memory of our working together because I can just see her growing exponentially in this role from year to year. 
And in the future, I can see her being able to stick handle and do this kind of work as an environmental engineer or wherever her career takes her. 
Tomika: [Mark's] confidence … has helped me be more confident in my own abilities and be able to implement the things he has taught me. 
I think my best memory was when Mark and I went to Wanuskewin* together. We had a great conversation on the way there. We both have a shared love for rock music and I really do enjoy showing him some new music, which is awesome. 
Additional information
To learn more about SRC's Aboriginal Mentorship Program, visit src.sk.ca/amp.
You can also check out more stories from past students in our program. 
Editor's note: Wanuskewin Heritage Park is a National Historic Site just outside Saskatoon, Saskatchewan and is home to 6,000 years of Indigenous culture and history.