Although the two things might appear to be unrelated, being a research technologist and a competitive curler has some similarities: both require precision, problem solving and a supportive team. 
Dallan Muyres knows all about the necessity of these attributes – both on and off the ice. He's competing in the 2018 Tim Hortons Brier on Team Saskatchewan. The Brier is the Canadian men's curling championship and features teams from across Canada. Everyone here at SRC is cheering him on, especially his co-workers in the Development Engineering and Manufacturing laboratory, where he works full time as a research technologist. 
Dallan's day job involves a lot of hands-on work, building and designing technical devices used by a variety of clients in numerous industries across Saskatchewan and around the world. 
 "If there was a build something in cardboard assignment in grade six, I had a Lego mechanized project. I'm a high-level geek," says Dallan, who ultimately went on to get a diploma in Mechanical Engineering Technology.
"I knew I didn't want to do desk work, I wanted to do hands-on work in a shop," he adds. 
When working at SRC, he can often be found designing and prototyping solutions for clients who work in mining, oil and gas and environmental sectors. He also works with summer students and this fall he worked with several high school students who visited SRC on a glow-in-the-dark 3-D printing project. 
Some of the projects that Dallan has contributed to include a hydrogen demonstration project where SRC created a hydrogen fuelling station in Saskatoon and retrofitted a fleet of vehicles to run on Dual-Fuel™- in this case hydrogen and either diesel or gasoline. He also worked with a local Aboriginal group to build and install a wind turbine-battery project near Regina, Saskatchewan.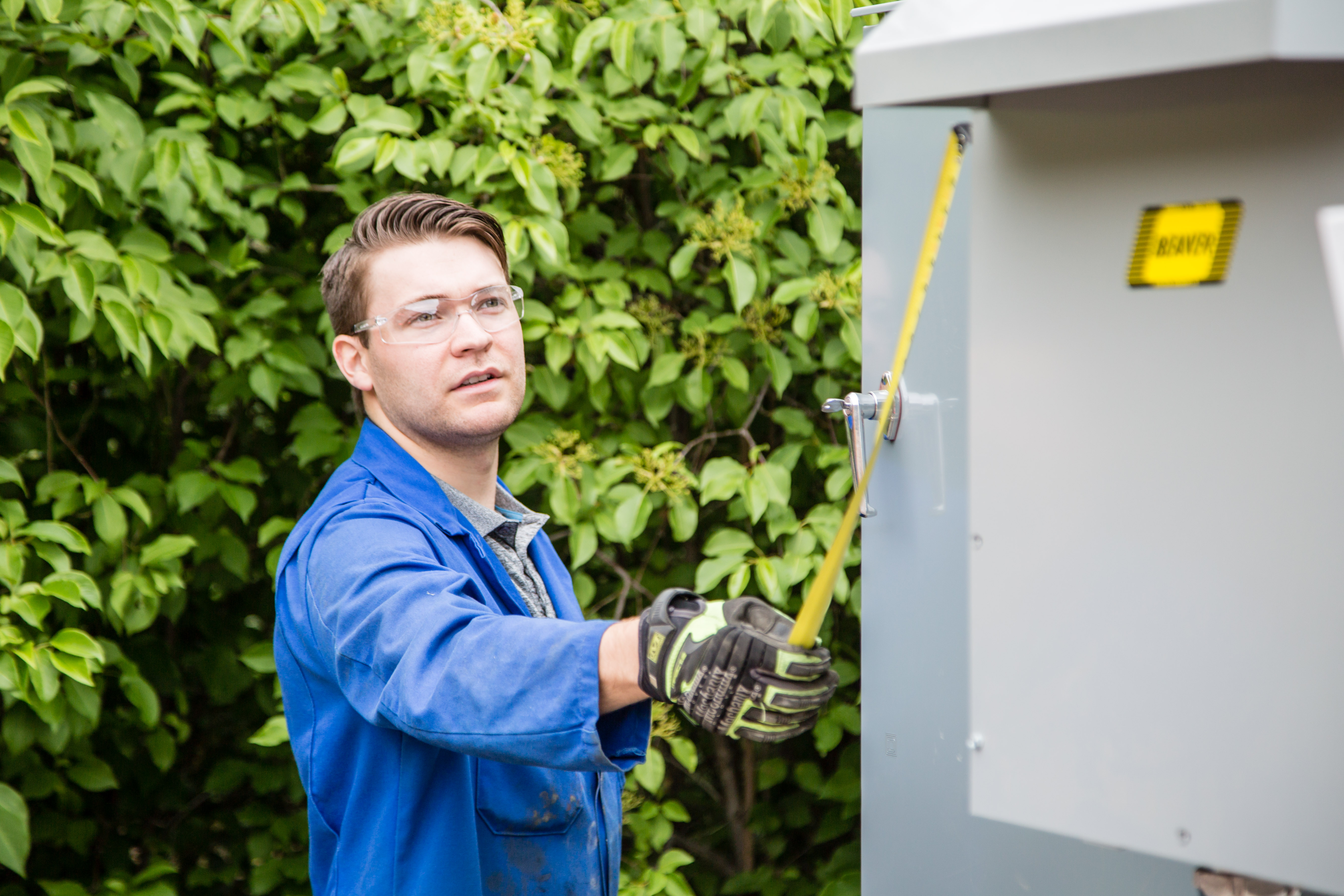 "I love to build tools for the mining industry. They are typically short-term projects lasting usually eight to 10 months with clear deliverables and usually involve a lot of electrical and mechanical design work. I find these the most rewarding."
When he's not at work, he's likely at the curling rink. Curling since he was eight-years-old, Dallan spent a lot of time in curling rinks while growing up watching his dad's team play. At 16, he started to curl competitively and today, he is a member of Team Steve Laycock – one of the best teams in Canada and currently the top team in Saskatchewan.
Dallan is supported on the ice by the fact that he curls with his younger brother, Kirk, and is coached by his father, Lyle. At the office, he leans on the other members of the Development Engineering and Manufacturing team.
"Without the team we have here at SRC, it wouldn't be possible (for me to curl)," says Dallan. "The guys cover for me when I'm away and they are always there willing to help. They are a good group."
The competitive curling season starts in early September and can run until May. Competitions, like the Tim Hortons Brier, can run a week or more at a time, so it means that Dallan is in and out of the office quite a bit during the fall and winter months. And during the off-season, he is still busy training at the gym and doing sponsor/client relations for the team.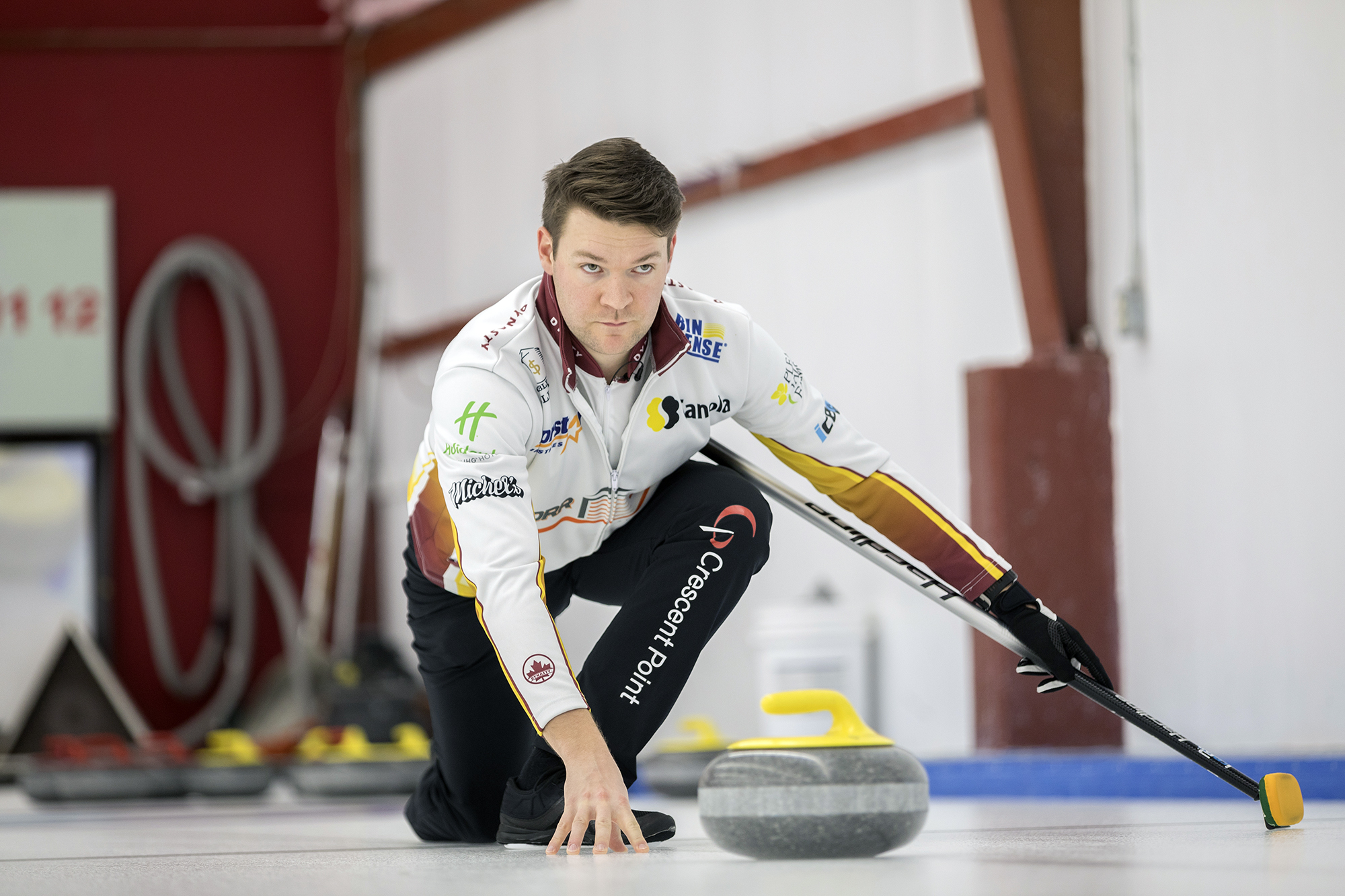 "SRC is a really good fit for me. I don't think I could be employed in this type of career and still curl at another organization," he says. "SRC is very unique in that they enable me to work from the road and are so flexible which is key for me," he adds. 
"In some other sports, amateur athletes are forced to dedicate their prime years to their sport while delaying their careers. As curlers, we can choose to continue to advance our careers while still playing our sport. I'm working and still performing at the top level of my sport – curling is unique that way."
At the 2015 Brier in Calgary, Alberta, Dallan's team finished third picking up a bronze medal. They are hoping to finish on top of the podium this year in Regina. The winning team from the Brier will go on to compete for the World Championship. 
"The Brier is the first stage. It's an accomplishment to get there," Dallan says. "For me it's really about winning that and getting to represent Canada at the Worlds. Most of the guys on the team have worn a maple leaf. I still haven't. It's kind of a bucket list item to make sure I represent Canada in my career as a curler so this is a great opportunity in front of a hometown crowd. It's so special."