"Innovation Insight" is a blog series written by SRC's President Emeritus, Dr. Laurier Schramm, which aims to shed light on the importance of innovation in driving economic, societal and environmental growth. This is the third story in a sub-series about SRC's evolution over the past 70 years.
In 1972, armed with modern facilities, state-of-the-art laboratories and pilot plants, and a staff of nearly 100, SRC set about to explore the breadth and depth of opportunities to assist Saskatchewan's primary industries, and to enable the development of secondary industries. This led to increasing industrial work, creating the largest source of revenue for SRC in the mid-1970s and thereafter.
The increasing level of industrial work put a strain on the facilities available and by 1981, SRC had moved into two large new facilities in what is now known as Innovation Place Saskatoon. One of the major new tools acquired was a SLOWPOKE-2 nuclear research reactor, which further enhanced SRC's analytical chemistry laboratories as one of the best equipped and most versatile in Canada. Several "signature platforms" at SRC continued to evolve or were initiated.
Agricultural 
Programs spanned:
alternative crops and crop management practices
herbicide/insecticide spray "drift investigations" 
animal feeds
uses for waste materials machinery improvements
energy management
value-added products from crops and crop by-products
new agroforestry approaches like multiple-row shelterbelts
Many of these programs involved field trials and resulted in best-practice recommendations for the industry. SRC also created Bova-Can Laboratories, to provide applied R&D and high quality genetic testing and interpretation services to Canada's livestock industries, and GenServe Laboratories, to provide DNA-based services involving plants (including GMO testing). 
Water and Groundwater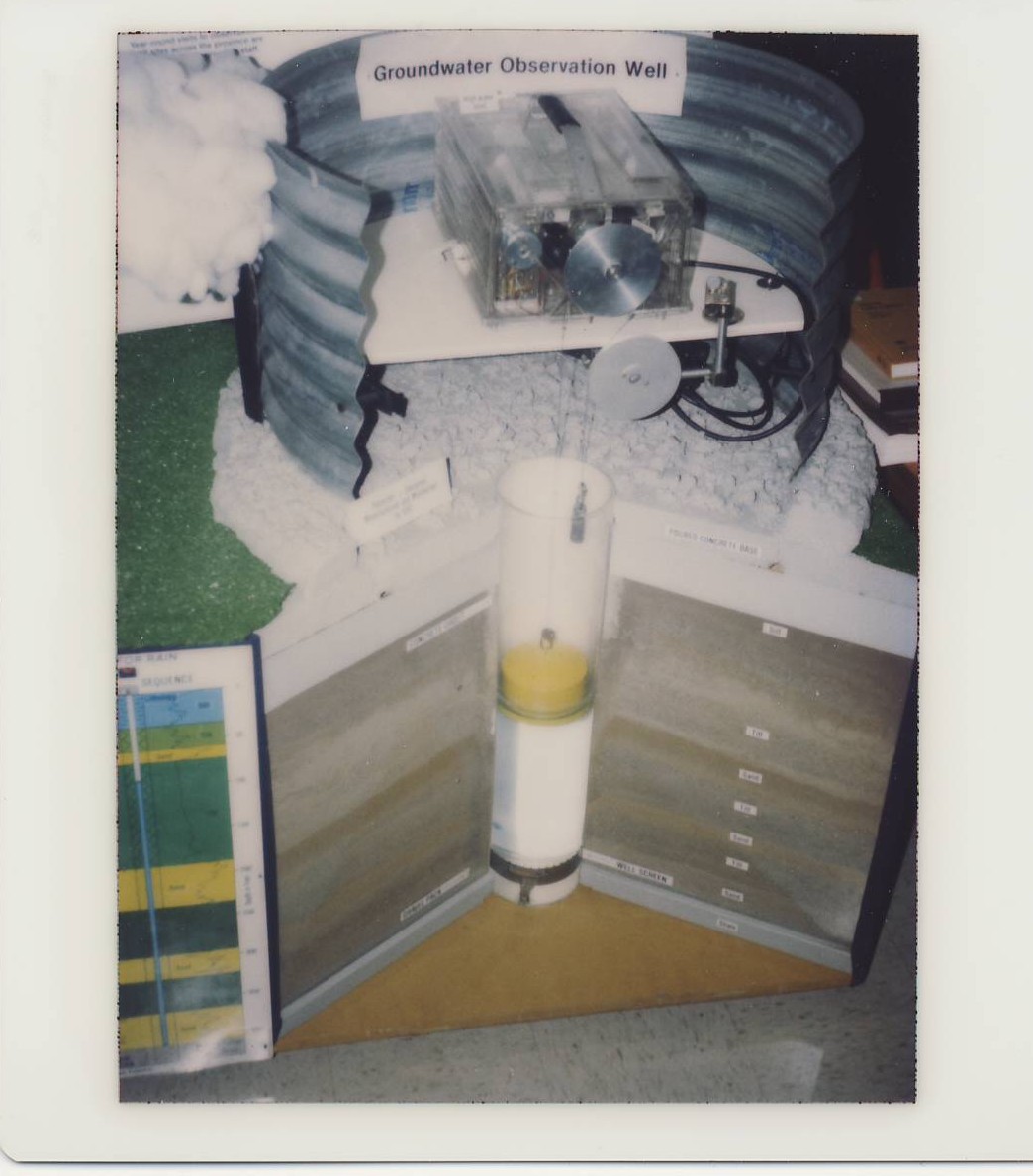 Our programs were of prime interest to the agricultural industry and communities alike. A need for low-cost water led to SRC's freeze-desalination technology, which took advantage of Saskatchewan's cold winters to naturally freeze high salinity water, which ultimately contributed significantly to community water supplies. 
By 1983, over two decades of field studies had enabled SRC to outline the major aquifers of the province, place over 50 observations wells, and to build-up a substantial database of groundwater and well water information that was used to help locate new water wells for farms and communities.
Mineral Resource Development 
Programs continued with mineral exploration for uranium, coal, potash, and base metals. In the 1970s, Saskatchewan's modern-era uranium mines and mills started coming on-stream, bringing increased demand for radiochemical analyses. A separate Geochemical Analysis Laboratory was established in 1977 to assay rocks, soils, and sediments, with much of the focus being on uranium. 
In the 1980s, SRC and industry jointly launched a major uranium exploration program and developed a critical geological model that became widely used in the exploration industry. Also by the 1980s, SRC had a new multi-purpose mineral processing pilot plant, and was assisting with the development of new mining and milling methods, including the solution mining of potash and enhancements to uranium mining, milling, tailings handling, and decommissioning. 
By the late 1980s, SRC was supporting exploration for diamonds, platinum and palladium. By 1990, SRC had a diamond processing pilot plant in operation, and its bulk caustic fusion method for diamond analyses would become a world-standard technique. 
Pipeflow Technology Development 
By the 1970s, the pipeline group was established as a leading centre for R&D in the hydraulic transportation of solid materials, based in part on a strong partnership with the University of Saskatchewan. The group continued to maintain multiple test loops ranging from 2 to 12-inch (5 to 30 cm) diameter pipe. The kinds of solids evaluated for slurry hydrotransport included coal, potash, limestone, mine tailings, iron ores, crude oils, and coal.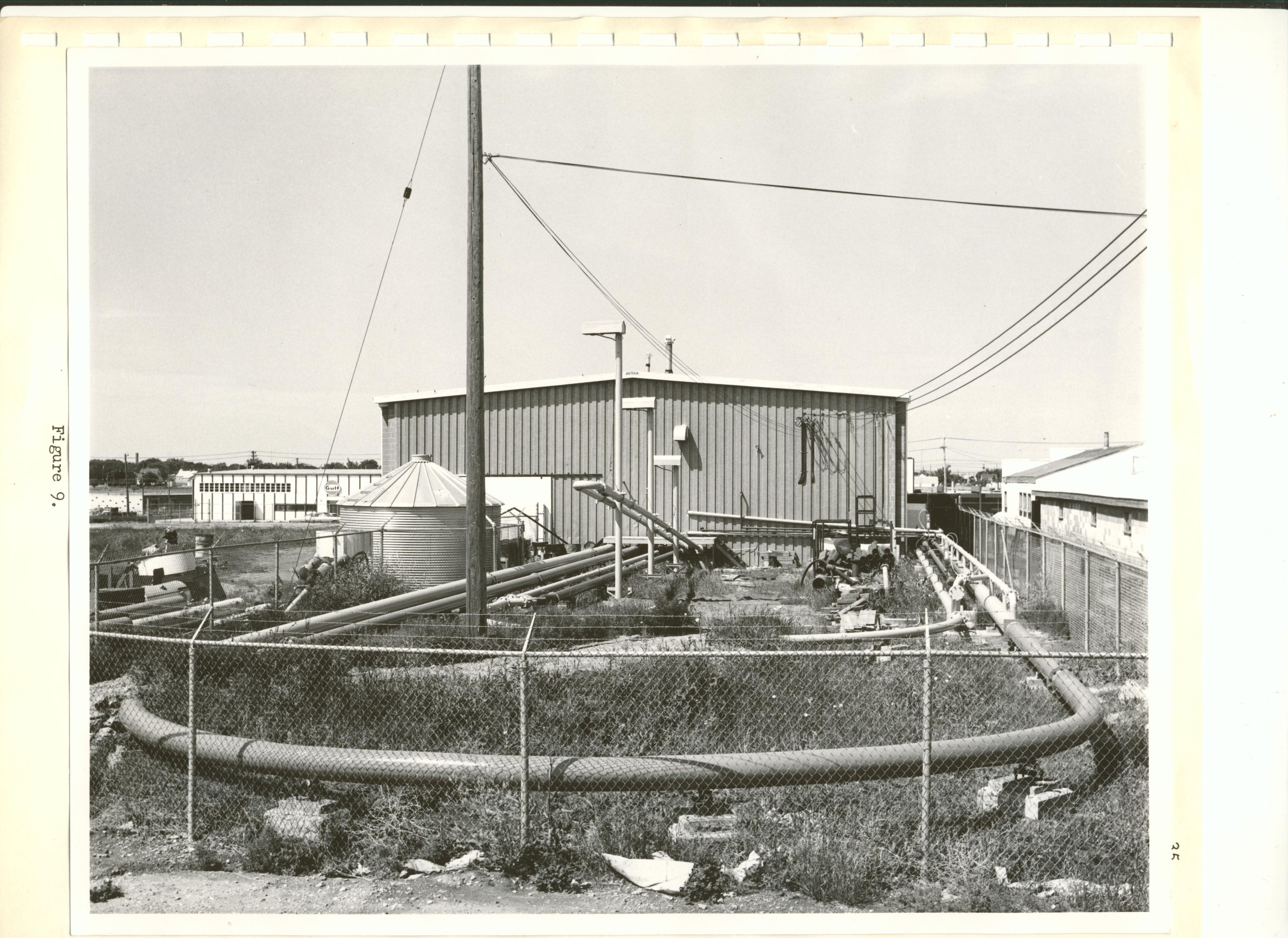 By 1977, the group was working on hydraulic transport of oil sand tailings, beginning programs and relationships that would continue to the present day. The 1980s and 90s saw continuing pipeline programs related to coal transportation, gold and potash mine tailings, oil sands (and their tailings), and heavy oil. In 1999, yet another expansion had to be designed in order to keep up with industry demand. 
Environmental 
Programs in this era included climatology research at SRC's "Climatological Reference Station" and elsewhere. SRC's remote sensing was extended to the use of both aircraft and satellites, and by 1972, was able to produce NTS-standard photomosaics covering the entire province, plus ongoing mapping of forests and forest fires. 
In 1979, a Lightning Detection System was installed in a northern forest to enable early deployment of fire suppression measures. New application areas included evaluations of regional wind-power opportunities, and industrial air emission monitoring and modelling (for the agricultural and mineral sectors).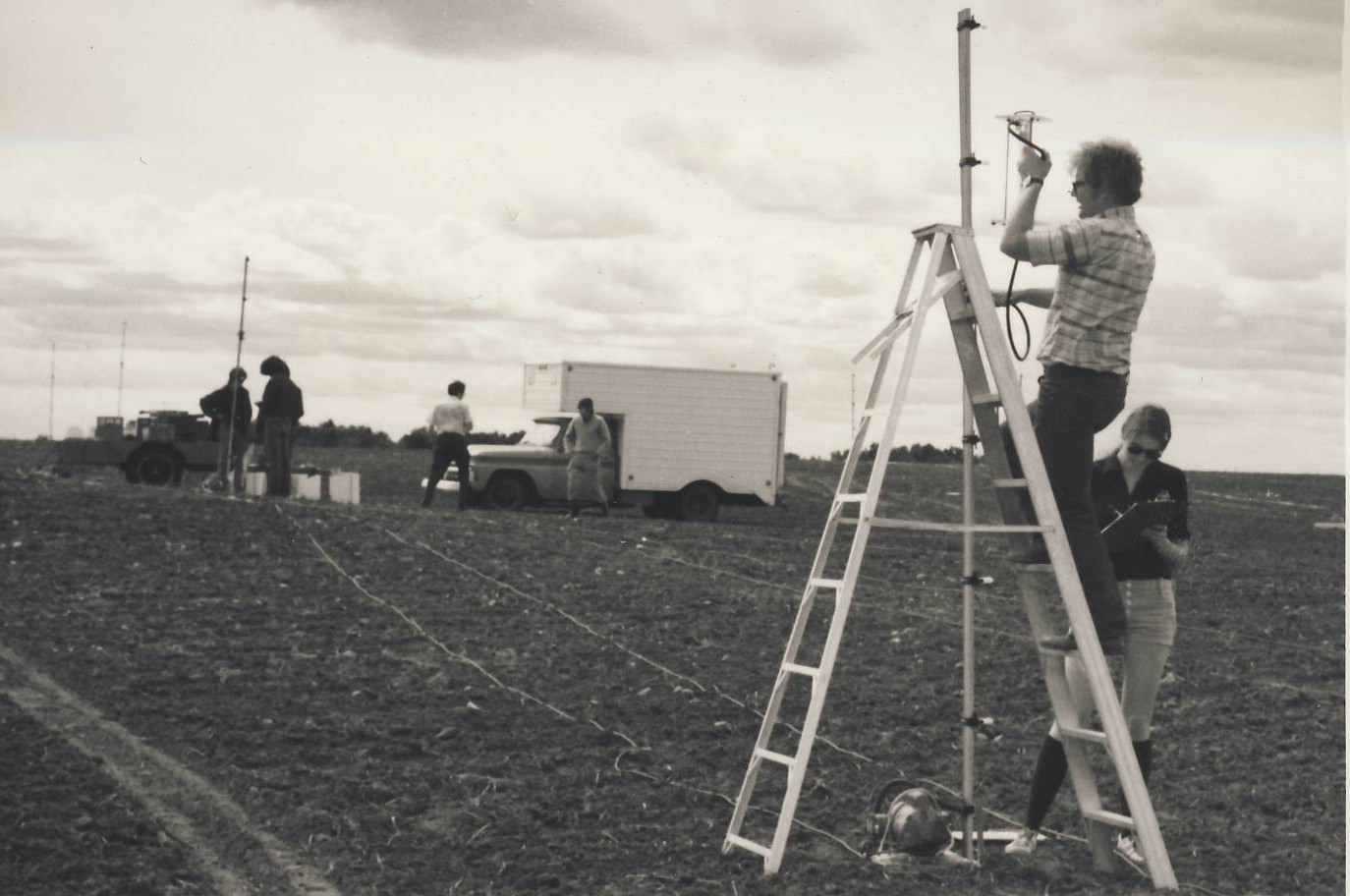 By the 1980s, SRC's environmental programs included air, water and soil, including aquatic biology and terrestrial ecology. Examples include fish hatchery programs, and the extension of climate monitoring to climate change research, to finding ways to help industries and communities minimize the negative impacts of climate change. By the 1990s, SRC's remote sensing work had expanded to applications of geographic information systems to forestry, water, wildlife habitats, mineral deposits, agriculture, and wetlands. 
Manufacturing 
In the 1970s, wide-ranging programs related to laboratory and pilot plant capabilities were developed and deployed to assist manufacturers with the development of commercial processes for the fermentation-based production of crop inoculants, herbicides, pesticides, fertilizers, animal vaccines, and ethanol. 
SRC also began developing and demonstrating compressed natural gas (CNG) technologies, including natural gas vehicle control systems, a Dual-Fuel™ diesel/CNG tractor, and numerous CNG cars and trucks. Guided by industrial demand, SRC also entered into and/or out of several interesting areas like a Ceramics Research Facility, Plastics and Manufacturing Group, Highway Test Track, Canadian Centre for Advanced Instrumentation, CAD/CAM Robotics Centre, and an Industrial Technology Transfer Program.
Building Performance and Energy Conservation 
By the 1970s, SRC was working in the area of farm and residential building energy efficiency and conservation. An early success was the award-winning 1977 Saskatchewan Conservation House, which demonstrated efficient methods for energy conservation and heating, including solar heating. This led to many more greenfield and retrofit demonstration houses around the province, and the establishment of several new best-practice guides and building codes for the industry that were adopted nationally. 
Petroleum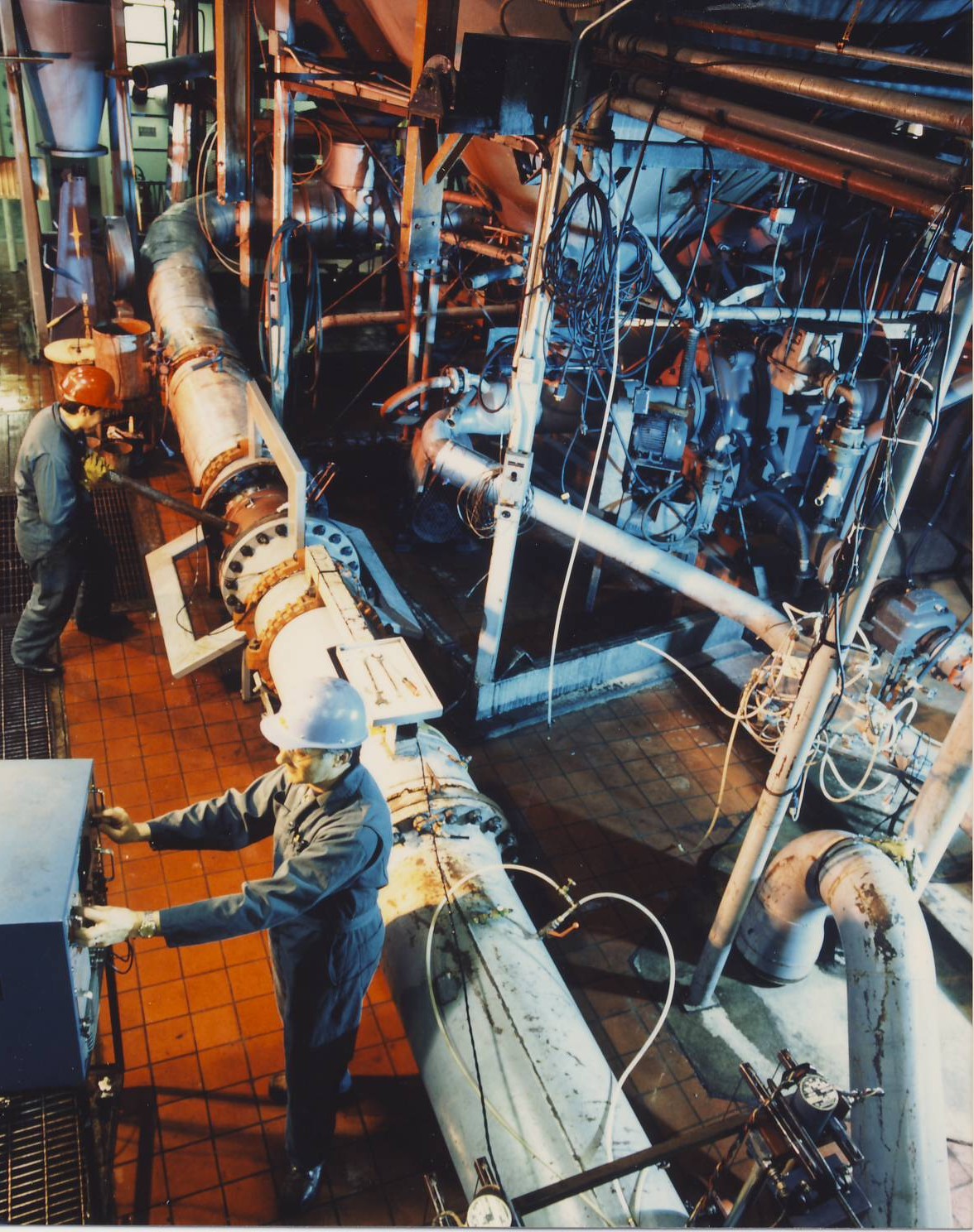 In 1985, SRC created a dedicated Petroleum branch with initial programs in enhanced oil recovery processes for conventional light and heavy oil. To these were added produced fluid treatment, such as the development of a rapid-response Mobile Emulsion Treating unit, and field upgrading. One of the gas flooding programs involved working with PanCanadian Petroleum Ltd. to develop a carbon dioxide (CO2) flooding EOR process for the Weyburn reservoir in southern Saskatchewan that would become one of SRC's largest economic impact achievements. 
In 1998, SRC entered into a strategic alliance with Natural Resources Canada, Saskatchewan Industry and Resources, and the University of Regina to create the Petroleum Technology Research Centre (PTRC) and an industry-led R&D program focused on high priority, common problems related to the production of Western Canada's oil resources.   
Maturing Years: 1970-1980
SRC not only continued to build dedicated staff, equipment, and facilities closer to "critical mass," but learned how to listen to industry and community needs, conduct focused applied R&D projects, and deliver practical results within reasonable time periods. 
With increased market focus, SRC's work began to diversify, and increased attention was paid to small- and medium-sized enterprises (SMEs). Between 1972 and 1983, SRC's annual revenues increased from about $2 million to $10 million, and its staff from nearly 100 to just over 200. 
Commercial Years: 1980-2000
A dominating focus on clients and contracts made SRC mostly market-driven in its outlook. Between 1983 and 2000, annual revenues increased to nearly $20 million. 
In a 1983 review of the provincial research organizations of the time, Le Roy and Dufour concluded, in part, that: "… they serve as veritable research arms for thousands of small and medium-sized enterprises, an important segment of industry for employment and the creation of wealth in the country." 
Indeed, with SRC's help, some of Saskatchewan's small-and medium-sized companies would grow to become industry giants.
Reference:
Schramm, L.L., Research and Development on the Prairies: A History of the Saskatchewan Research Council, Saskatchewan Research Council, Saskatoon, and Amazon.com Inc., 2016.