"Innovation Insight" is a blog series written by SRC's CEO and President, Dr. Laurier Schramm, which aims to shed light on the importance of innovation in driving economic, societal and environmental growth.
Key Enabling Technologies (KETs) represent what are expected to be the most important building blocks for future technological innovation across all industrial sectors. These technologies are expected to play critical roles in the evolution and sustainability of leading-edge economies.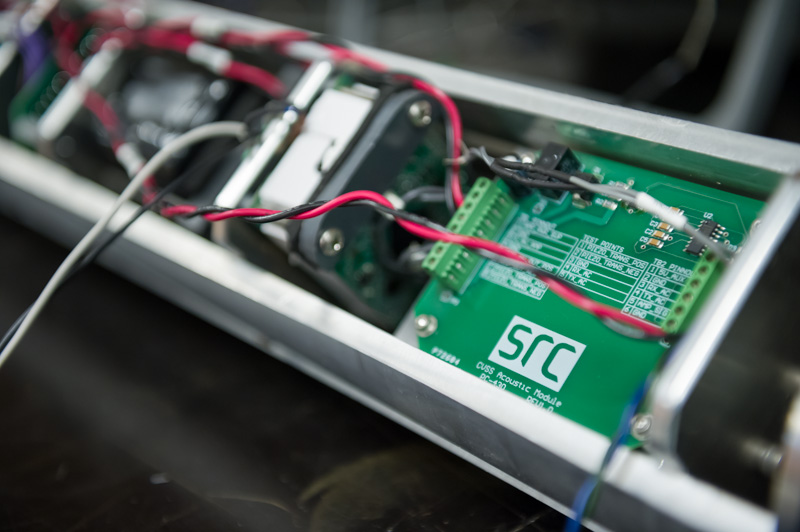 Examples of Key Enabling Technologies
Advanced Materials
Micro-and Nano-Electronics
Nanotechnology
Photonics
Industrial Biotechnology
Advanced Manufacturing
Some of the industries for which KETs could lie at the heart of disruptive, or "game changing" technological innovations, include aerospace, agriculture, automotive, building construction, food, healthcare, mining, minerals, oil and gas, specialty chemicals and textiles.
Examples of the types of innovations that are currently being developed, and already showing up in the marketplace, include self-healing materials, advanced robotics, smart textiles, cosmeceuticals, functional foods, smart bandages and health monitors, alternative-fuel vehicles, and of course ever more advanced smart phones - all of which rely on KETs.
Getting early-stage technologies to market
One of the key weaknesses in Canada's innovation system is that it can be extremely difficult for industry, acting alone, to translate new scientific knowledge and understanding into commercial products, processes, or services (i.e. to bridge the "valley of death"). This is where Research and Technology Organizations (RTOs) come in. RTOs can help with developing new early-stage technologies (Technology Readiness Levels TRL 2 and 3), integrating KETs where needed, and scaling up these new technologies through pilot- and demonstration-scales (TRL 5 through 8). They offer access to:
Technology infrastructure, in terms of scientific and engineering know-how; applied R&D tools and capabilities; advanced laboratory development, analysis and testing capabilities; and product/process design and development capabilities
Technology development assistance, deploying KETs into practical, working technologies through development engineering (e.g., design, prototyping, testing, validation and scale-up)
Pilot plant- and demonstration-scale testing and evaluation
Commercial deployment assistance, helping to deploy market-ready products, processes, and services (e.g., first-customer products)
These services can enable and accelerate technological innovation in order to produce next-generation products and services in the marketplace.
Not only can RTOs help industries take advantage of KETs, they can also (where appropriate) help industries with another huge innovation opportunity - cross-cutting, by which multiple KETs are integrated into a new product in a way that creates synergies (i.e., the whole becomes greater than the sum of the parts). The development and integration of multiple cross-cutting KETs into new products probably offers the single greatest potential for game-changing (disruptive) innovations of the century.
How many products have you seen lately that incorporate these Key Enabling Technologies?  
Further reading: "KETs: Time to Act," Final Report, High-Level Expert Group on Key Enabling Technologies, European Commission, Brussels, June, 2015.