At SRC, we value the positive, long-term relationships we have with Aboriginal communities, and we're dedicated to participating in and supporting initiatives that can benefit Aboriginal people.
SRC is committed to fostering Aboriginal participation in the science, technology, engineering and math (STEM) disciplines by supporting students as they progress through their post-secondary education with opportunities to learn and grow both personally and professionally.
SRC is proactively recruiting students for our Aboriginal (First Nations, Inuit and Metis) Mentorship Program (AMP).
The program aims to connect Aboriginal post-secondary students in the STEM disciplines with SRC mentors in the same or similar disciplines to help them take their education and experience to the next level. Our program kicks off in January of each year and includes coaching and mentoring throughout the school year to help set students up for success, along with meaningful summer employment and opportunities to help students develop skills and gain experience that will help them in their studies and future careers.  
AMP is proudly supported by SRC's Technology-in-Action Fund - a perpetual memorial fund created to support Saskatchewan's entrepreneurial spirit.  
Am I eligible?
Saskatchewan resident, of First Nation (Status or Non-Status), Métis or Inuit ancestry
Enrolled at a Saskatchewan post-secondary institution in a STEM-related discipline; returning to full-time studies after a period of summer employment
Can commit to a modest number of events and informal meetings held throughout the winter with an SRC mentor
Can commit to a 16-week May to August work placement at one of our locations in Saskatchewan 
Apply today
To be considered for future opportunities, please contact us.
Hear from past AMP students 
Thomas Lavergne 
Thomas Lavergne was a third-year environmental engineering student at the University of Saskatchewan when he participated in SRC's Aboriginal Mentorship Program in 2014-15. Thomas is now a full-time employee at SRC.
To hear more about Thomas' experience, watch the video below or read his blog post.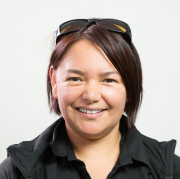 Joanne Durocher
"Tansi, I am originally from Beauval, Saskatchewan. I completed my first year of studies in Environmental Engineering at Saskatchewan Polytechnic in Moose Jaw. Working with SRC gives me the opportunity to grow both personally and professionally. One message I want to share with our youth is: 'it is your decisions, not your conditions, that shape your life. May your choices reflect your hopes, not your fears.' Hai-hai."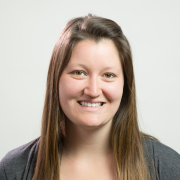 Mikaela Kilcup
"I am from Stanley Mission. In the fall, I will be entering my final year as an Environmental Engineering student at the University of Saskatchewan. Growing up in the north, I have always had a great appreciation for the outdoors. I am also passionate about math and science. My goals are to work on the land, help the environment, and maintain ties to my Cree Culture."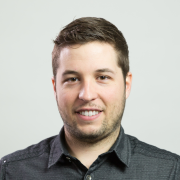 Curtis Theoret
"I just finished my seventh year in Environmental Engineering/Computer Science (double major) with support from the Gabriel Dumont Institute. The Project CLEANS team works hard to ensure the remediation of the old mine sites is done the best way possible for the people and the environment of the area. Science and technology are great fields to work in for people who want to have a positive impact on society."