Testing natural (sand) and synthetic proppants used in hydraulic fracturing operations
SRC has developed a method of testing frac sand that has improved the standard methods of the ISO 13503- 2 recommendations. The analysis is done using a Quanta 650F QEMSCAN®, with typically 3,000- 5,000 grains analyzed for sphericity, roundness and composition.
In ISO documentation, only a visual estimate of 20-40 grains is required for adequate testing, which can increase bias and is more difficult to consider representative or thorough. 
SRC's method provides superior statistics and a more reliable, reproducible and representative measurement.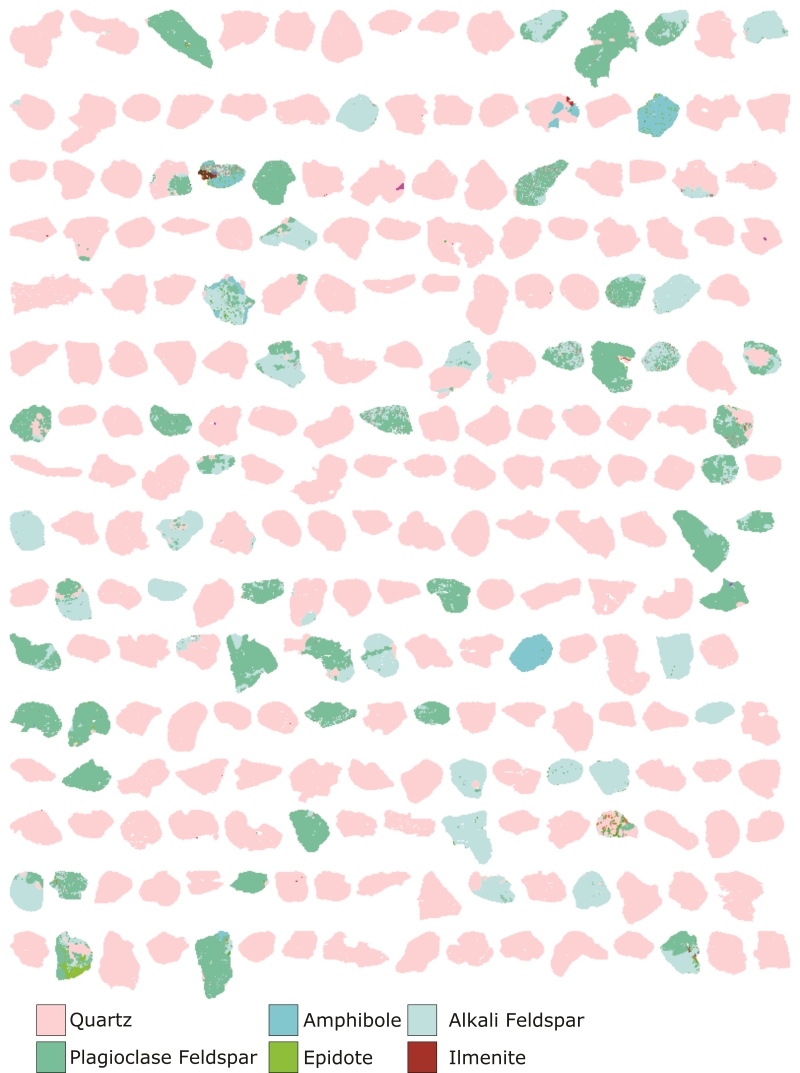 We test for the most important frac sand parameters: 
>99% quartz (silica) content
Conforms to a specific size range (typically 20/40 Mesh size)
Well rounded
Spherical
High-crush resistance
Low fines content
In addition to the morphological measurements, the quantitative mineralogy is determined for each sample and reported in weight percent (wt.%) values.
Any mineral detriments (e.g., iron oxide) will be recognized and a strategy can be developed in conjunction with SRC's Minerals team to remove the contaminants and upgrade a marginal deposit (beneficiation).