Growth sometimes has tradeoffs. When SRC's Pipe Flow Technology Centre™ outgrew its Quebec Avenue building (in Saskatoon, Sask.) in the late 1990s, SRC moved the facility in 2000 to its current location at 51st Street. Pipe Flow needed more room to expand, but in the process, lost the capability to test volatile materials. Since that time, there's always been an interest in adding this capability back at the new facility.
As time passed, the value of a volatile test loop for industry increased. Conventional oil pools in Saskatchewan and Alberta are maturing. Industry is turning to enhanced oil recovery (EOR) methods, which use solvent and steam, to recover more oil from mature fields. The growth in steam-assisted gravity drainage (SAGD) technology – an EOR method that uses steam to separate oil from the sand in the well – in the oil sands is poised to outstrip mining-based extraction. All of these fluids are transported by pipeline at some point in the process and reliable data that could be used to design these pipeline systems was lacking.
Industry need, combined with our expertise, attracted funding to expand SRC's Pipe Flow Technology Centre™ with the addition of the Shook-Gillies HPHT Test Facility. This Class 1, Division 1 building is capable of handling volatile materials and is equipped with a four-inch diameter Class 600 ANSI flow loop. The system is designed to test industrial conditions, including multiphase flows from enhanced oil recovery projects involving solvent or steam. 
Pipe Flow Legacy
When it came time to name the facility, one of the Pipe Flow staff suggested naming the facility after two of the facility's greatest past contributors: Dr. Clifton Shook and Dr. Randy Gillies.
Dr. Clifton Shook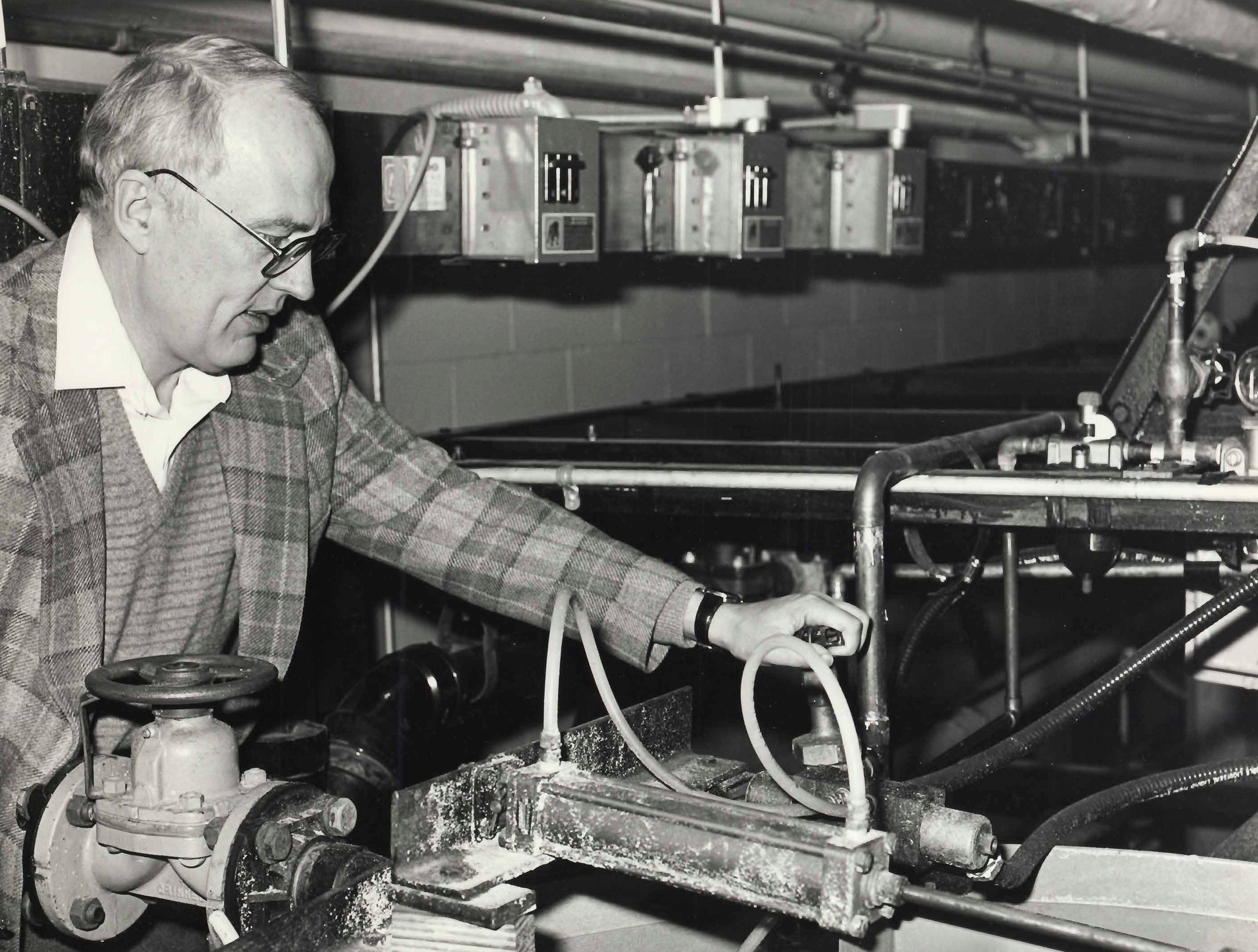 Dr. Shook's influence goes back to the origins of the Pipe Flow Technology Centre™. Dr. Shook joined the University of Saskatchewan as a professor in the chemical engineering department in 1960. He was interested in studying slurry flow in pipelines and discovered SRC's capabilities to set up and run experiments, as well as gather reliable data. This started a collaborative relationship between Dr. Shook and SRC's Pipe Flow Technology Centre™ that lasted until Dr. Shook's passing in 2006.
Dr. Shook's work with Pipe Flow involved many experimental programs that resulted in a large body of high quality data that has been instrumental in developing the majority of all subsequent slurry correlations and theoretical developments made by researchers worldwide. Numerous journal papers were published by Shook and SRC, and design tools were developed that significantly changed slurry pipeline design methods. This technology was particularly valuable to the oil sands industry, resulting in significant design and construction cost savings.
Dr. Shook is recognized internationally as a pioneer in slurry transport. SRC's collaboration with him laid the foundation for its international reputation for expertise in slurry pipeline technologies. Several of our employees were fortunate to be mentored as graduate students by Dr. Shook (two of which, Dr. McKibben and Ruijun Sun, continue to play leading roles on the Pipe Flow team).
Dr. Randy Gillies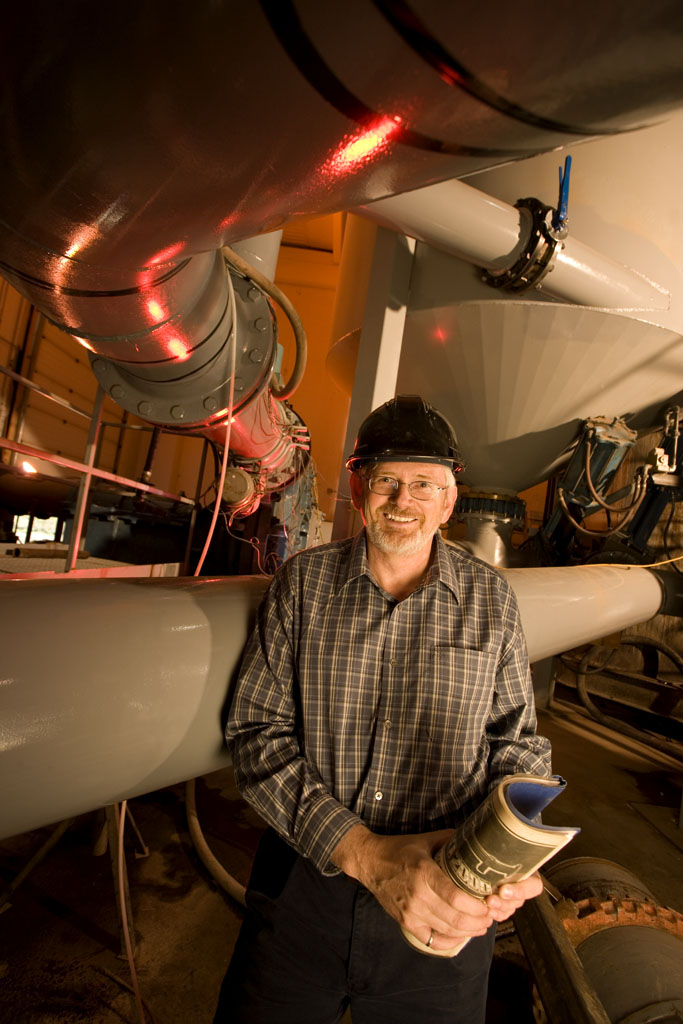 One of Dr. Shook's brightest students was Dr. Randy Gillies. When Randy finished school, several of his fellow students headed to Alberta for jobs in the oil patch. Dr. Shook offered Randy some pivotal career advice: sure, you could follow the others to Alberta, or you could go to work for SRC and have a really good job.  Randy joined SRC in 1975 in the engineering division. Randy moved to the Pipe Flow Technology Centre™ and never looked back.
For more than 30 years, Randy was a key collaborator with Dr. Shook and others, continuing to produce fundamentally important research for slurry pipeline design. This work included the development of SRC's Pipe Flow Model, which has become a standard design tool for some industries for slurry pipeline systems design.
Dr. Gillies managed the Pipe Flow group from 1989 to 2005. Among the achievements of the Pipe Flow team with Dr. Gillies at the helm was the development of ore hydrotransport technology in collaboration with Syncrude Canada. Dr. Gillies and SRC's Pipe Flow team received an ASTech award in 2002 for its work in this area.  In 2005, Dr. Gillies was appointed Distinguished Engineer, the first to hold this prestigious position at SRC.  He retired from SRC in 2013, though he continues to stay involved in a few pet projects.
Breaking Ground in Slurry Pipeline Research
Dr. Shook and Dr. Gillies put the heart and soul of their careers into slurry research at SRC's Pipe Flow Technology Centre™.  We are honored they've allowed us to lend their names to our latest venture, the Shook-Gillies HPHT Test Facility. The new capabilities of this facility will allow us to continue to break ground in slurry pipeline research, and at the same time, support the continued development of Canada's conventional oil and gas and oil sands industries. Related Info: