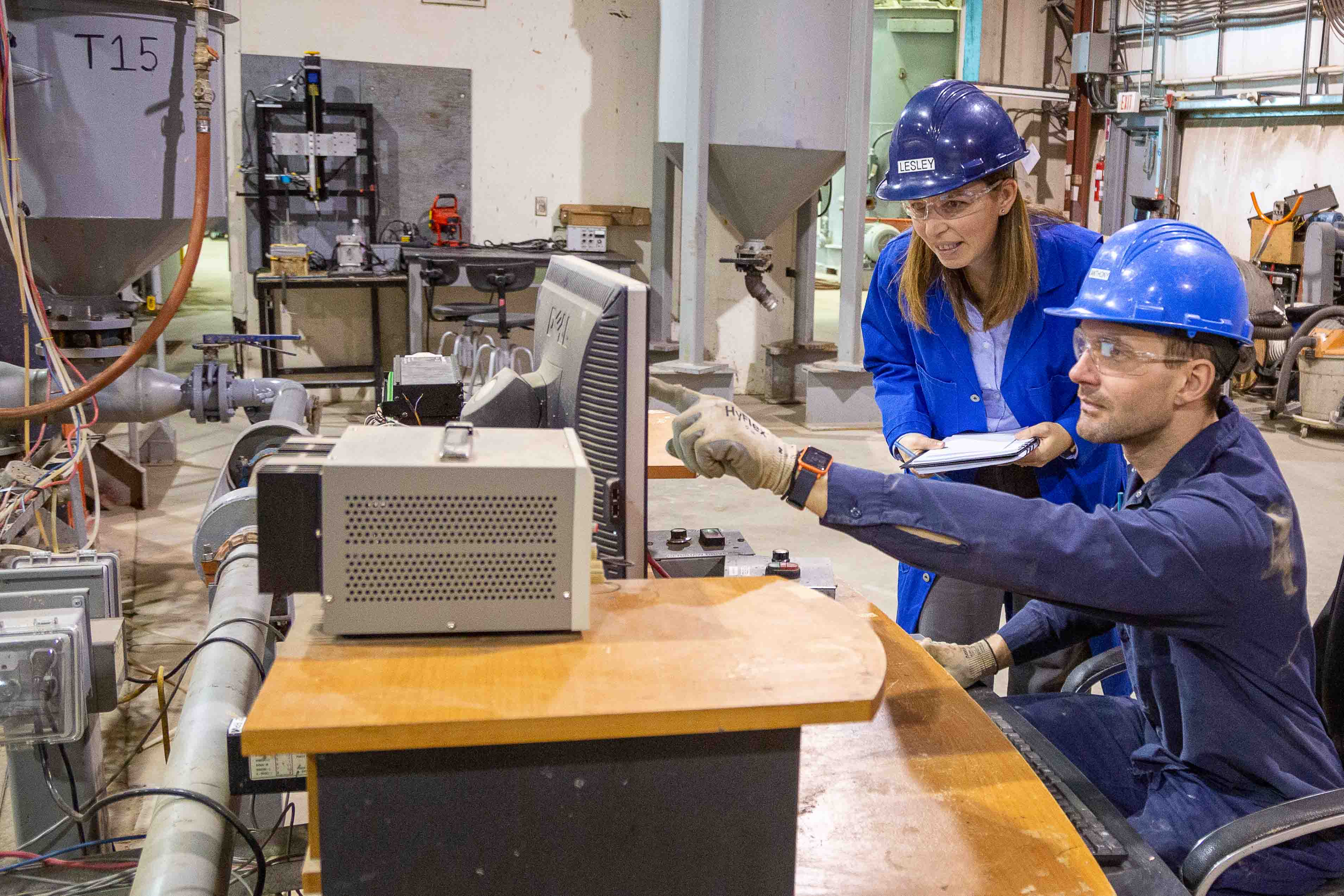 A societal shift toward mitigating climate change has led industry to take on a significant challenge: how to continue to provide energy to support our lifestyles and economies without generating greenhouse gas emissions that come from fossil fuel-sourced energy. Much attention is now on how to achieve net zero within the oil and gas sector (which will still be a vital and important sector for years to come) by adopting new sources of energy.
Lesley McGilp, Vice-President of SRC's Energy Division, and her team are working at the frontline of this change. "Working towards net zero is becoming critical for industry, not just to meet regulations, but also to obtain investment capital," McGilp explains. "These are very important challenges, and a lot of new technology is involved, but to get there, we often need to de-risk or improve our understanding of the technology and how to put it in place."
Focusing on the Energy Transition
McGilp says that there are a lot of projects at SRC right now related to enhanced oil recovery and capturing methane and removing it or using it to produce electricity. "SRC helps companies transition to net zero, partly through education on technology options, but also through integrating solutions that are currently available, or demonstrating new technologies that are tested in our labs," says McGilp. SRC has designed and constructed clean energy systems in the field, as well as provided ongoing operations and maintenance. 
"It's about not only economic change but also social and environmental change," she says. "We need to be careful as we don't want to create new impacts and new problems for ourselves with the alternative energy options that we pursue."
Success in the energy industry in the coming years will largely depend on how to create net-zero or low carbon energy coupled with the need to transition within the economy. With oil and gas as the largest employer in the province of Saskatchewan and having worked in upstream oil and gas herself, she is conscious of the need to help transition the workforce to apply their skill sets to the new energy economy. 
From Oil and Gas to Mining and Back
Nowhere is this transition in skills more evident than in her own career path at SRC. McGilp spent her first 12 years managing SRC's Pipe Flow Technology Centre™, which is recognized internationally for its work in slurry pipeline research. 
She reflects on the fact that there was a learning curve when she joined Pipe Flow, where the group's activities spanned conventional oil and gas to oil sands and mining applications, but she was up for the challenge. "Projects at SRC are always evolving which creates new challenges, but it's the challenges that keep everything interesting."
In the last few years, she expanded her managerial scope and worked with SRC's Mineral Processing team, which allowed her to gain a broader understanding of the metallurgical aspects of the mining industry. Recently, she served as interim manager for SRC's Process Development group, an opportunity that allowed her to leverage some of her oil and gas experience, but also exposed her to SRC's activities with integrated energy systems, storage and optimization. These experiences led to her current role spearheading an initiative to review SRC's strategic approach to energy transition.
"Our goal is to be the catalyst for our clients' energy transition," McGilp explains. 
SRC's Energy Division provides a suite of services, from feasibility studies to demonstration and field pilot, to a broad range of energy sources, including oil and gas, nuclear, renewables and storage. "As our clients move forward towards net zero, we want to help them adopt new technologies to reach their goals."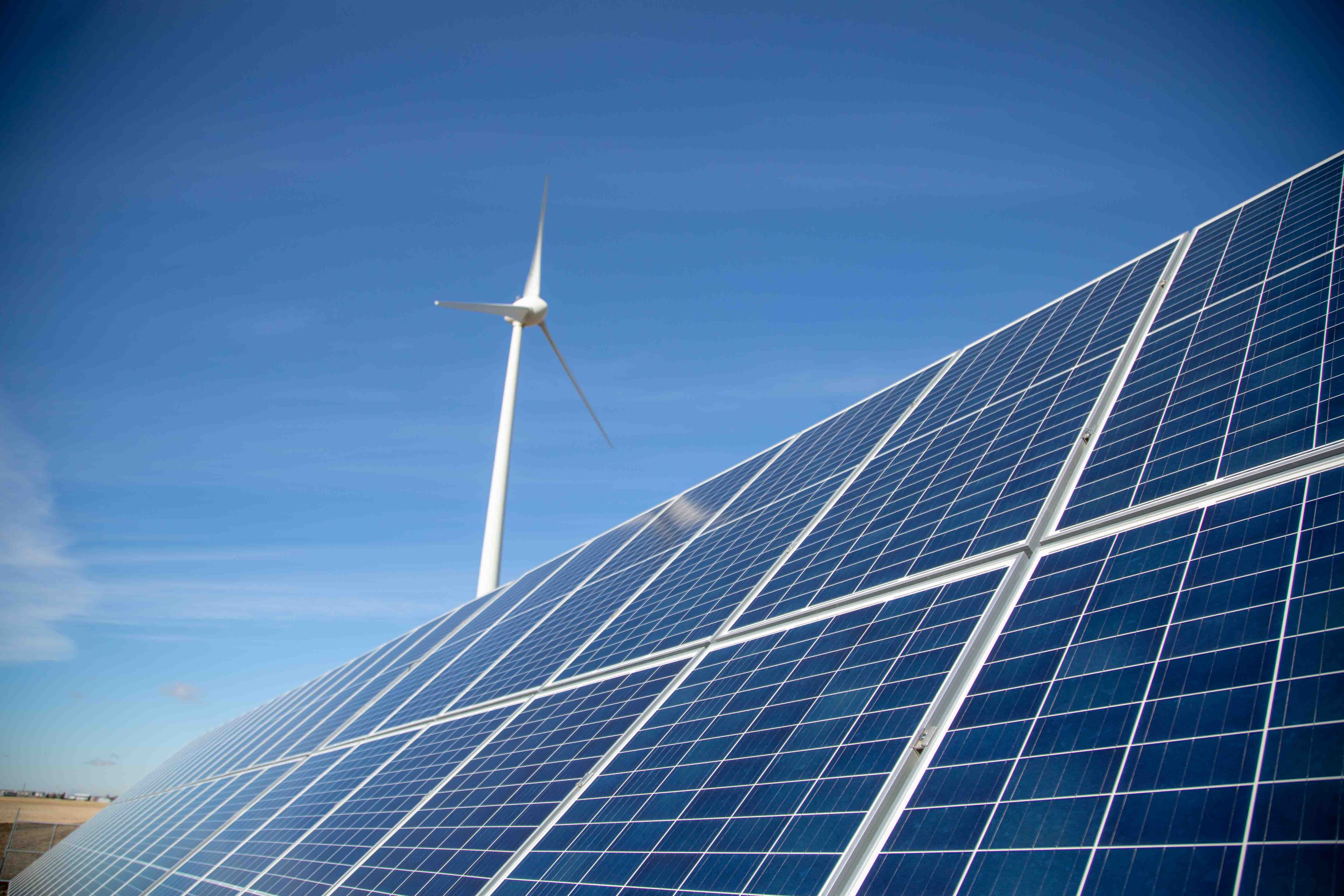 With Change Comes Opportunity 
"The dynamics of SRC and the fact that it's always changing are by far the best parts about working here," says McGilp. "With change comes opportunity, and SRC allows its employees the ability to grow their skill sets and continually learn." 
She has had the opportunity to work on projects involving rare earth elements, emissions reduction through SRC's Centre for the Demonstration of Emissions Reductions, slurry pipeline transport, process optimization across a variety of industries and much more. "There's such a myriad of things that we do at SRC and it's very engaging," she adds. 
At SRC, employees and teams want to seek out new ideas and innovate, which makes for a positive work environment. "I've worked with many different groups throughout SRC," she says, "and each group brings its own energy which makes coming to work a great experience every day." 
Work-life balance is another aspect of SRC that McGilp values and she feels it has helped attract and keep many people despite competitive job markets.
Planning the Path Ahead
In her new role as vice-president, she is excited to embark on more strategic elements and help create positive impacts for industry and her team. "We're looking forward to working with clients to build out their energy transition strategies and make them a reality within their operations."
Learn more about how SRC can help with your energy transition planning and implementation.  
This post was written by former SRC employee Erin Shawaga.