I was once told by a friend that it is good to stop and pause once and a while, if only just to have a breath. Fortunately when I'm in the field and I pause for that moment, quite often I see views such as this.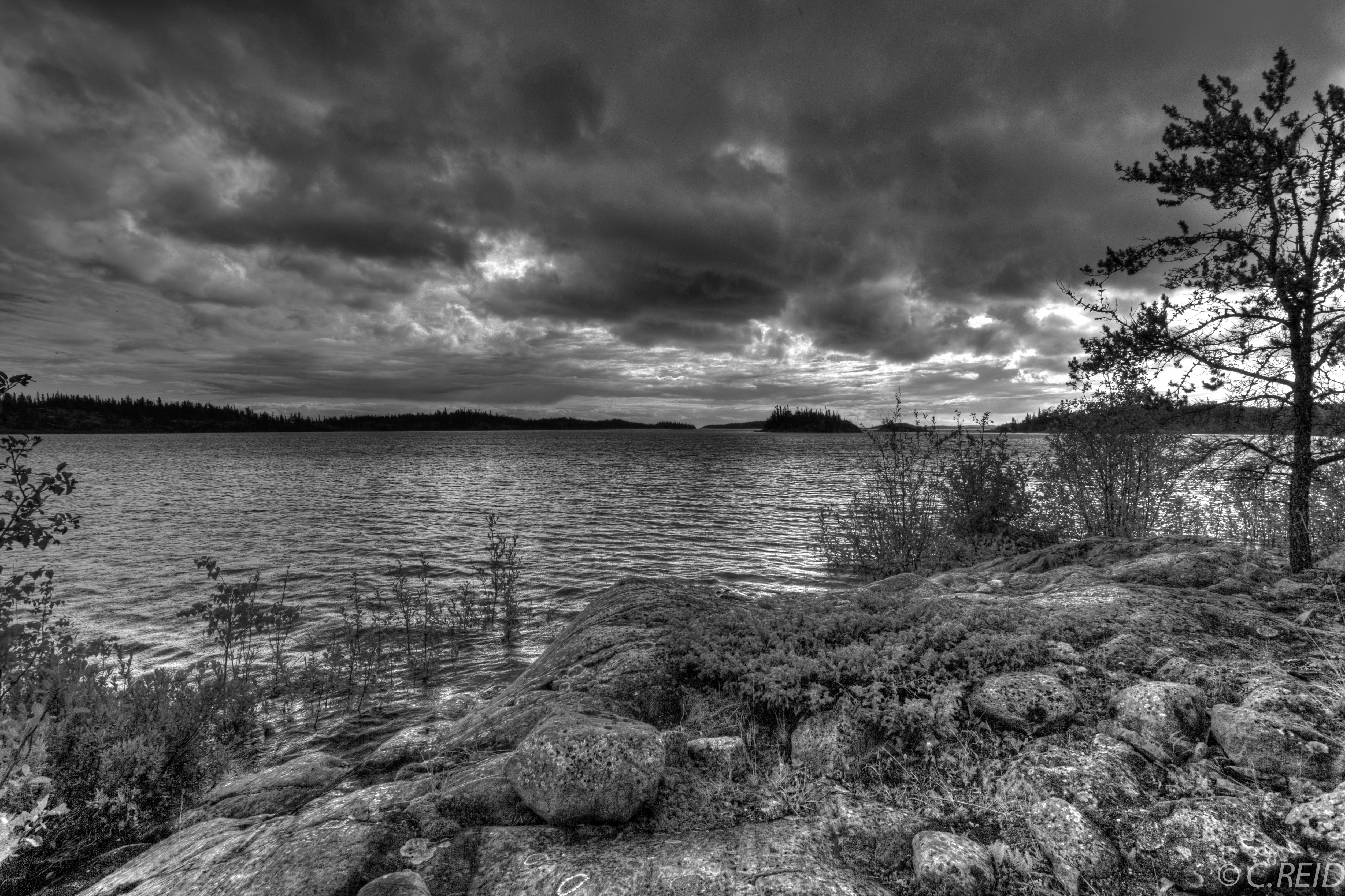 No, that's not stock desktop wallpaper. That's a photo from the Jesko mine site in northern Saskatchewan.
Project CLEANS (Cleanup of Abandoned Northern Sites) requires a fair bit of time away from home working on remote sites in northern Saskatchewan. I'm part of a crack team of experts at SRC that is managing the rehabilitation of 38 legacy uranium mine sites in the Uranium City and La Ronge areas. The above photo was taken around July 15 at the former Jesko Mine site, approximately 10 km from Uranium City, as the crow flies…or eagle, as you'll see in the photo below.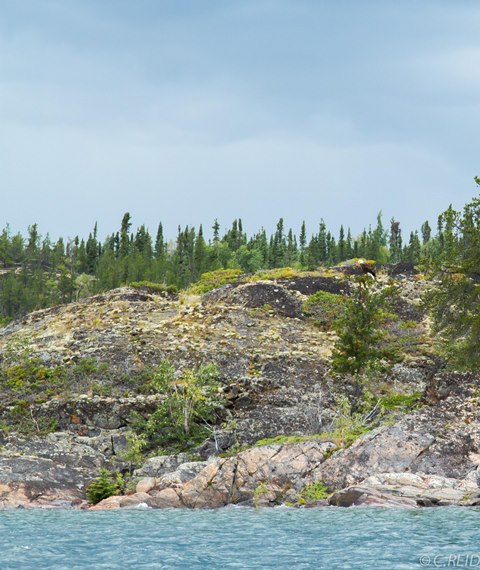 It's hard to imagine that one would travel to a place as remote as Uranium City, and then hop in a boat and venture even further out – just to get to work. Many of the mine sites we're working on are located near Uranium City. But as we get further down the project path, we are beginning to venture out to more remote sites.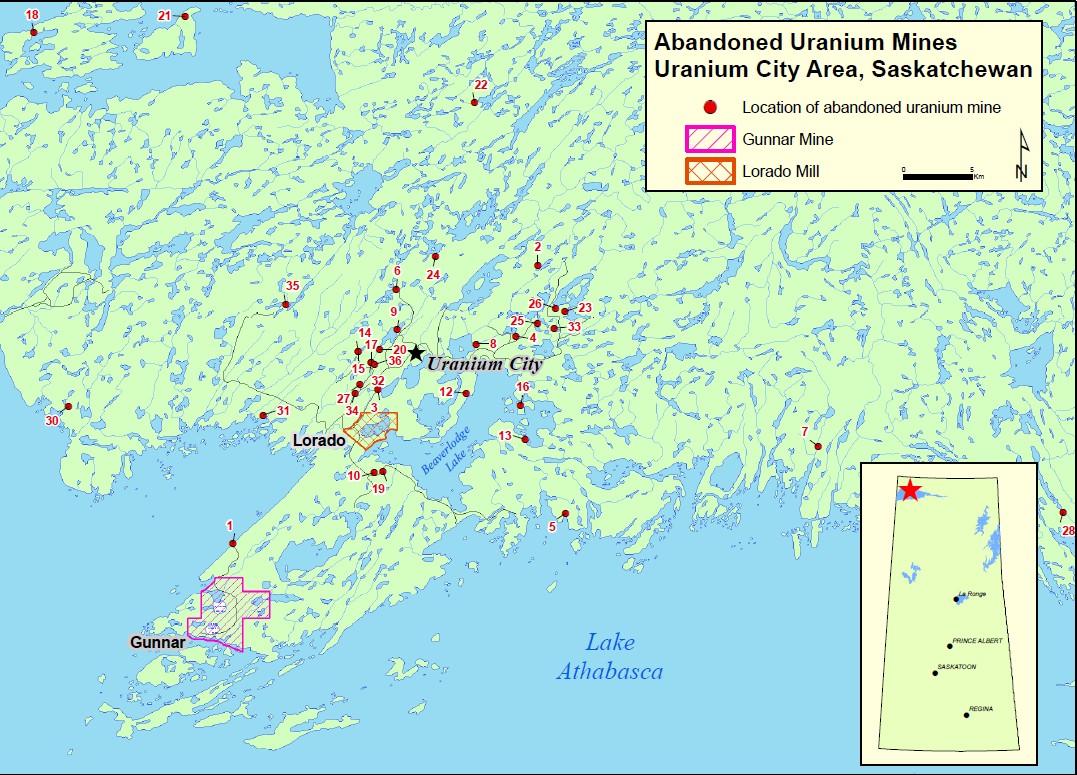 Working on these remote sites definitely has its challenges, such as access, communication, safety planning, weather and unexpected visitors (I think we're as unexpected to the local wildlife as they are to us). Having said all this, it's a great reminder of how we got along before everyone had a phone in their pocket. There is always a mixed reaction when I explain my job to people, but I remind them that the north was first explored by canoe.
I personally enjoy the opportunity to work on Project CLEANS. It certainly does offer many chances to pause for a moment and appreciate the view.