From the Lab to the Loading Dock Blog
Learning how to prepare media for fermentation isn't a daily responsibility of a business development professional, but SRC's Biomanufacturing training program offers a hands-on experience with its fermentation facility to give non-technical employees a basic understanding of the science behind the services.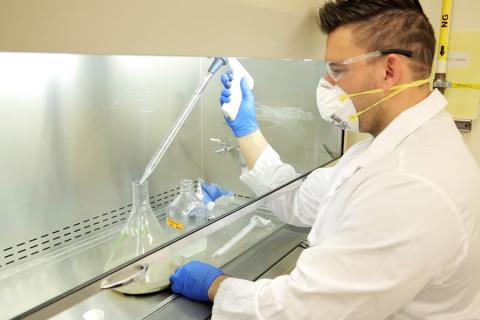 Saskatchewan has embraced biotechnology to deliver more value to the agriculture sector and enhance food security on a global scale. Now our collective and foundational strengths in agricultural biotechnology have created opportunities to apply these capabilities in other areas as well.